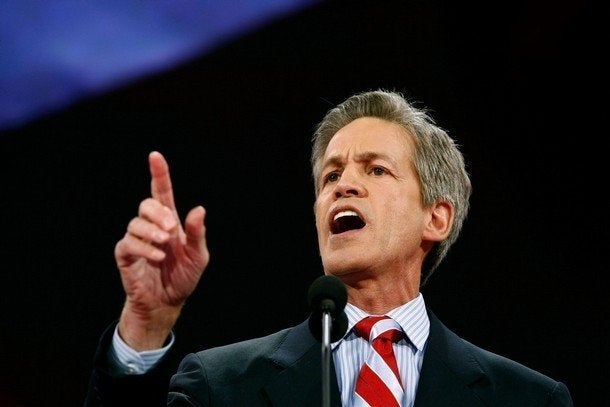 Just this week it was revealed that Minnesota Sen. Norm Coleman is under investigation by the FBI for his ties to businessman Nasser Kazeminy. Now a local Fox News station reports that Kazeminy allegedly funneled the Republican Senator money right when he needed money for a home renovation. Moreover, the interior designer in charge of the remodeling is a Coleman contributor and fundraiser as well.
While Coleman didn't agree to sit down for a interview, his campaign did agree to share billing records of the remodeling project. Original projections in 2006 estimated a cost of $328,000, but four months later, the construction cost was estimated at $414,000, over-budget by $86,000.

During that time is when, the lawsuit alleges, Kazeminy was trying to get money to Coleman.

According to the lawsuits, in March of 2007, Kazeminy said that "U.S. Senators don't make s---" and he was going to try to find a way to get money to Coleman.

"On the one level it could just be a coincidence, on the other level this could be one of the reasons he's getting that money from elsewhere, to try to make up for his, to be able to pay off a loan, pay off a line of credit," says Schultz.

Records provided by the campaign show that Coleman paid Wilsey in full for the renovation -- $414,000. In part, by refinancing his home in March 2007, for $775,000.

The Senator acknowledges, that like a lot of people in America, he now owes more on his home than it's actually worth.

What we know is this: the Senator had costly and over-budget renovations to his home at the same time a contributer was allegedly trying to funnel him money. But he's still criticized for walking away from reporters, while the questions aren't going away.
REAL LIFE. REAL NEWS. REAL VOICES.
Help us tell more of the stories that matter from voices that too often remain unheard.