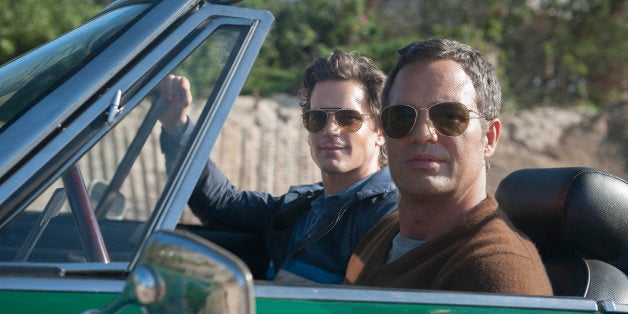 There are several things Ryan Murphy can do with panache. Murphy, the creator or co-creator of "Glee," "American Horror Story" and "Nip/Tuck," knows how to divine cultural trends and take on projects that capture the zeitgeist. He's a past master at getting people to write about whatever he's working on at the moment, and he knows how to give provocative interviews that will keep people talking (or gnashing their teeth, which is possibly more useful). He can engineer showy scenes that top actors can't wait to tear into, and he takes chances with form and theme that savvily discombobulate critics even as they capture the passion of the public.
His skill in attracting top-flight actors to his films and TV shows converges with one of HBO's prime talents: Getting A-listers to star in meaty projects with highbrow literary or theatrical roots. The combination of the pot-stirring Murphy and HBO, which masterfully runs press-magnet red carpets and relentlessly acquires awards statues for its stars, results in a powerful machine for creating buzz. Together, they are an avenging Transformer of media dominance.
Though subtlety and consistency have never been his strong suits, Murphy's devotion to non-linear storytelling and offbeat, even radical characters often makes for memorable fare. "Nip/Tuck," "Glee" and "American Horror Story" generally alternate crass, dumb, loud wtf-ery with moments of compassion for outsiders and arresting images that supply spiky, unexpected insights. His shows can be a mess, but they also occasionally achieve a kind of weird grace and transcendance. They're not formulaic, anyway.
Speaking of inconsistent track records, HBO's output in the movies and miniseries realm has been all over the map in the last few years. "Mildred Pierce" and "Parade's End" often didn't work, despite their high-gloss production values and fine casts, and "Hemingway and Gellhorn" is one of the most wrong-headed projects the network has ever aired, but you can't count the network out when it comes to high-end, fancy-pants short-form productions. When the network throws a lot of money at the screen, as it did with "The Pacific," or lets a disciplined director make the kind of film that is sadly not seen by Hollywood as commercially viable, as was the case with "Behind the Candelabra," the results can be engrossing.
So where does the Murphy-directed "The Normal Heart," an HBO adaptation of a storied Larry Kramer play, land amidst all this cultural cachet and branding firepower? Well, the film just about rises above its many flaws, thanks to some committed and affecting performances from seasoned actors like Mark Ruffalo, Joe Mantello and a surprisingly effective Julia Roberts.
But if you do watch the film, just be aware that every few minutes you may wish that someone -- anyone -- other than Murphy had directed it. Murphy is a self-indulgent director and not particularly rigorous or disciplined. He serves his own muse, not necessarily the needs of the material, and though it's a classic, Kramer's play is also unwieldy and outright clumsy at time.
To say that the collision between the material and the director is often awkward and ungainly is putting it mildly. While watching a film, it's not often that I alternate between weepiness and sympathy for the project's editor, but that was largely my response to this work. (Murphy often makes inexplicable editing decisions within scenes, strange and off-putting choices that make me wonder about his aesthetic philosophy or whether he has one at all.)
Of course, "The Normal Heart" has an important story to tell: Kramer's play and Murphy's film trace the rise of AIDS within New York's gay community in the early '80s and the insufficient and bigoted response of many governmental and health organizations. "The Normal Heart" tries to tell both the story of a community and the tale of a group of friends affected by the disease, and it's not always successful in integrating both sagas. (It's especially awkward when it's introducing or attempting to develop supporting characters, most of which are so underwritten that I couldn't recall any of their names). Though it is understandable that didactic harangues would co-exist quite closely with intimate scenes from a romance in this kind of work, for much of "The Normal Heart," it's an uneasy co-existence.
So why watch? Well, you may want to stick with it for Matthew Bomer's performance: He has never been better than he is here. Roberts' controlled fury is compelling as well -- she plays a crusading doctor whose alarming reports and advice are ignored by almost everyone. As Ned Weeks, the lover of Bomer's character, Mark Ruffalo displays a font of passion and engagement that energizes the entire film. Weeks is journalist bent on waking up the world to the dangers of AIDS and highlighting the apathy of the authorities, and he isn't a particularly subtle character -- he's often portrayed as the only brave man in New York. But Ruffalo makes Ned's prickly drive and anger sympathetic, which is an almost unbelievable feat.
Jim Parsons and Taylor Kitsch play characters that either don't quite cohere or don't get the kind of layered writing they deserve, but as the bumpy, disjointed first half of the film gives way to the somewhat smoother and more moving second half, "The Normal Heart" shows signs of the open-hearted warmth and compassion that Murphy's work occasionally displays. If you can get past the director's tics and tricks, there are some bravura scenes from Mantello, Roberts and Ruffalo that are worth the price of admission.
Still, I can't end this review without fervently recommending "How to Survive a Plague," a Peabody Award-winning documentary on the AIDS era that displays a great deal of immediacy, discipline and elegantly channeled anger. "Plague" is now on Netflix, and it serves as a fine companion piece to this well-intentioned but uneven HBO film.
"The Normal Heart" debuts 9 p.m. ET Sunday on HBO.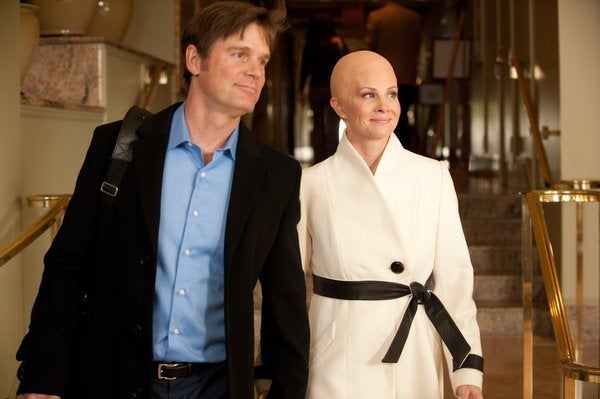 TV Couples Who Make Us Believe In Love
Popular in the Community