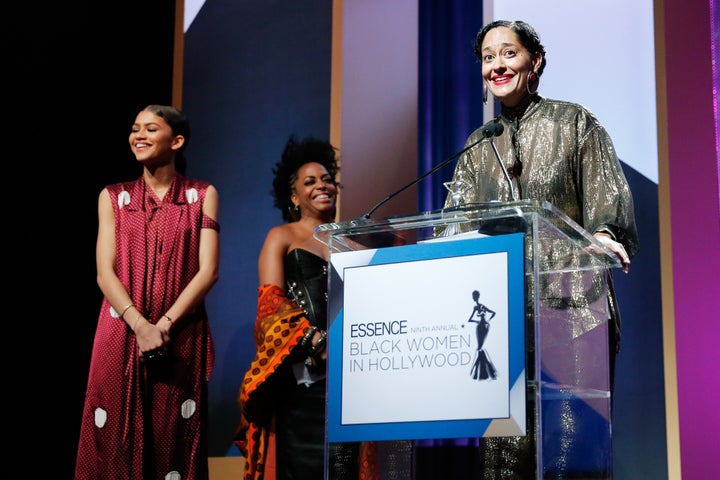 The entertainment industry is timidly embracing a long-overdue discussion on what we'll call "normalization" -- allowing directors, screenwriters, producers and actors to tell stories representing more than one perspective -- but this year's Oscar nominations kicked it into a higher gear. In advance of Hollywood's most overhyped evening, we're bringing you weekly recaps of that conversation.
Here's what happened in movie news:
1. Essence's Black Women in Hollywood Awards honored black women in Hollywood.
The ninth annual event, which will air on Feb. 27, was taped Thursday at the Beverly Wilshire Hotel ballroom in Beverly Hills. Among the nominees were Tracee Ellis Ross, star of ABC's "Blackish," actor-director Debbie Allen of "Grey's Anatomy" and entertainment attorney Nina Shaw, who reps newly named ABC president Channing Dungey.
"We're sitting on the precipice of what seems to be real change. Use your own power to seek that change," Shaw told the audience.
Watch the full event at 10 p.m. EST Saturday on OWN.
2. The New York Times interviewed 27 Hollywood insiders to find out what the industry is like if you're not a straight, white male.
Their quotes paint a wonderfully honest picture of the arbitrary limitations put on women and minorities seeking work in the field. Here's one from actor Ken Jeong:
A U.C.L.A. acting professor gave me good marks in my performance and [said]: "You're a good actor, which is why I'm telling you, stay the hell out of L.A. There's not much of a future for you. Go to Asia." I got an A. He was saying that out of respect.
3. Jessica Chastain, Queen Latifah and director Catherine Hardwicke are joining an female-dominated production company.
"We hope in the future we won't have a need for dedicated niche financing for films by and about women," founder Chiara Tilesi said in a statement. Until that point, the organization will secure funding for its projects through grants, government, and corporate and individual donations. We Do It Together plans to announce its first project at Cannes in May.
4. One video showed us what roles win black actors Oscars.
Results were predictably gendered. The top five occupations for women's characters were: Wife (16 percent), entertainer (14), widow (11), service (11) and socialite (8). For men's characters, popular occupations were: Criminal (13 percent), military (11), entertainer (10), figure in the arts (8) and royalty (8).
(An important note from Fusion: "If a female character were a high-powered businesswoman who also happened to be married, we didn't label her as "wife" -- the categories of spouse and widow or widower were only applied when they were vital to a character's identity.")
5. Variety reminded everyone that "Black Artists Matter."
The magazine ran a story with that title -- which includes interviews with seven of the 13 black Oscar-winning actors alive today -- in its Feb. 23 issue. Variety's cover depicts Hattie McDaniel, the first black person to ever win an Oscar, for 1939's "Gone with the Wind." (She played a servant.)
"I don't necessarily think there are roles written for me," actress Lupita Nyong'o told Variety, "but I am filled with gratitude for the kinds of roles I've been able to play thus far."
6. Ava DuVernay will direct "A Wrinkle in Time" while Michael B. Jordan is set to appear in "The Thomas Crown Affair."
Jordan, who stars in "Creed," is attached to an MGM remake of the 1968 heist thriller, which starred Steve McQueen and Faye Dunaway. No screenwriter or director has yet signed on.
"I want [my roles] to be different because I see myself as definitely more expansive, probably, than the business sees me." -- actress Viola Davis to The Huffington Post
"Obviously the motion picture industry, particularly this weekend, is incredibly visible. So it's important to challenge entrenched, lazy thinking." -- actress Cate Blanchett to The Huffington Post
"I was not minimizing difference, but emphasizing the invisible connection empathy enables, a thing so central to the fact of being human, and what art can do: convey another person's experience." -- actress and Berlin Film Festival judge Meryl Streep in an essay on The Huffington Post about her much-discussed quote, "We are all Africans"
"Hashtag act better." -- actor Jaime Foxx, responding to Will Smith's planned boycott of the Oscars with an apparent joke
"I can't wait for the day when 'diversity' isn't just the hot topic of the moment, but a true reality that is reflected on screen." -- actress Eva Longoria in a statement announcing a #BrownRibbonCampaign for Oscar attendees to show their support for the Latino community
Before You Go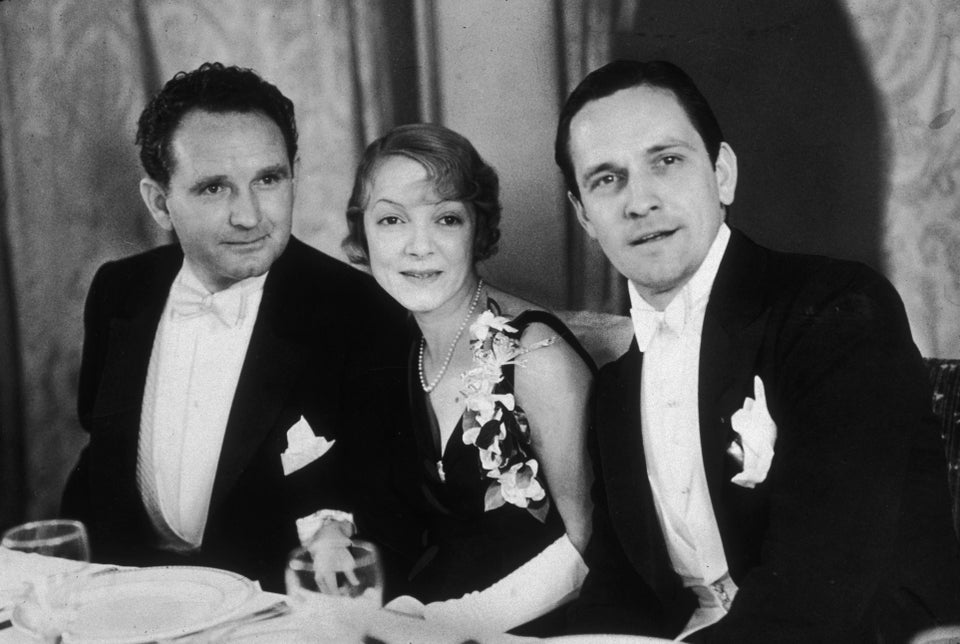 Oscars Vintage Photos
Popular in the Community