The rampant anti-Semitism, racism, bigotry and filth these people traffic used to fly under most of our radars. In the cloistered world of social media, things can remain hidden. Trump's campaign has made these deplorables feel their bile has a place in the rest of society's discourse. If they did ever attack a reporter for being Jewish, it never bubbled up to the surface. Now, journalists who happen to be Jewish are arming themselves and filing police reports out of fear.
Now, I am (as Trump might say) a 'first amendment person' and believe that everyone should have the right to say what they want to say. As an enlisted weapons systems specialist in the U.S. Navy, I've gone to war to protect that right and extend it to others in the world. Having the right, however, doesn't entitle anyone (spewing toxic views or otherwise) to a megaphone from an aspiring commander-in-chief. Sadly, because Donald Trump is encouraging these folks, their voices are getting that amplifier; they are leaving the shadows and becoming accepted as potential voters for the Republican Party's nominee.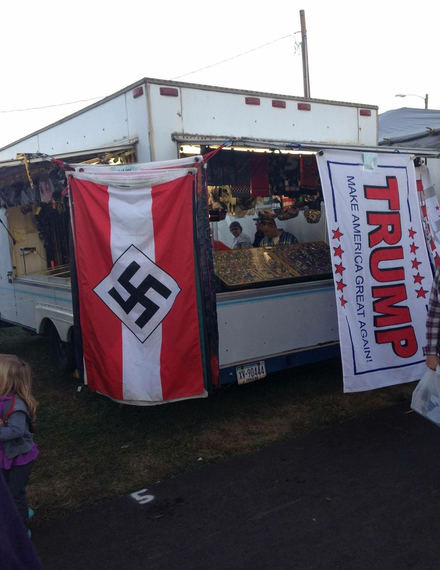 The philosopher John Stuart Mill reminded us that "Bad men need nothing more to compass their ends, than that good men should look on and do nothing." This is a time for good men and women to look on, recognize this toxicity for what it is and do something about it. Do not give credibility to hateful white supremacists. Go out, tell your friends why they should fight Trump. His idea of "Making American Great Again" means bringing back the hate we have fought for so long to rid our society of. Too many people suffered and sacrificed for that to happen.
Shawn J. VanDiver is a Navy veteran and Co-Director of the Truman National Security Project San Diego Chapter.
Calling all HuffPost superfans!
Sign up for membership to become a founding member and help shape HuffPost's next chapter