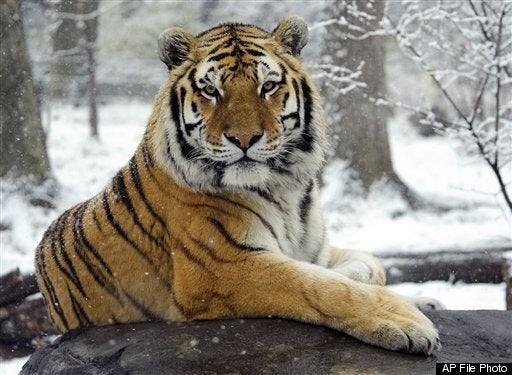 A 66-year-old Canadian man has been killed by the 650-pound Siberian tiger he had been keeping as a pet.
According to reports, Buwalda was found by a family member, who was able to separate the animal into another area of the cage while waiting for an ambulance.
The animals in Buwalda's house were well known in the community, and many feared them as dangerous. In June 2004, a 10-year-old boy was attacked by a Siberian tiger on Buwalda's property after taking photos of the animal for a school project.
Nicole Balogh, a neighbor with two small children, was one of many people who had fought to remove the animals.
"We were always concerned that he was just not diligent as to the dangers or being responsible for animals of that kind," she told The Canadian Press. "You just don't take children in and flash pictures at animals."
However, Buwalda, who was chairman of the Canadian Exotic Animal Owner's Association, never faced any charges, as he was legally entitled to own the animals, despite his neighbors' fear and earlier incidents.
Calling all HuffPost superfans!
Sign up for membership to become a founding member and help shape HuffPost's next chapter