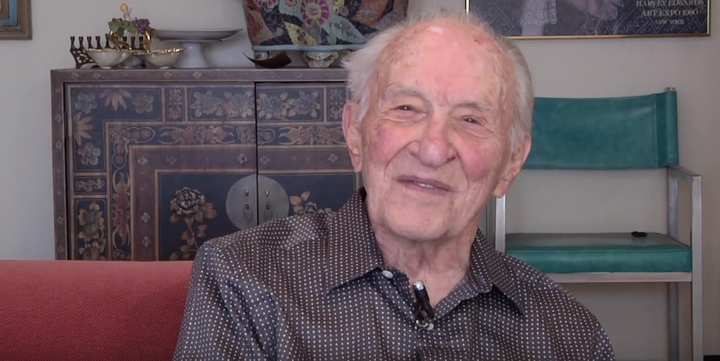 Norman Farberow, one of the founding fathers of modern suicidology and suicide prevention, died last week of undisclosed causes. He was 97.
The renowned psychologist and co-founder of the groundbreaking Los Angeles Suicide Prevention Center (LASPC) died on September 10. His death coincided with World Suicide Prevention Day -- a day his colleagues say "would not have been possible without him."
"We were all moved that Dr. Farberow died on World Suicide Prevention Day, a day that wouldn't exist without his vision, leadership and compassion," said Dr. Kita Curry, president of Didi Hirsch Mental Health Services, which now runs the LASPC.
Farberow co-founded the LASPC in 1958. The first professionally organized suicide prevention center in the United States, the institution became an important base for research into the causes of suicide and a leader in the field of suicide prevention. The center also launched the nation's first ever 24/7 suicide hotline.
"Dr. Farberow changed people's attitudes toward suicide. He understood that people considering suicide were in terrible pain and how much compassionate listening can help people in distress," said Curry.
People considering suicide express messages of "suffering and anguish and … pleas for response," said "The Cry For Help," a seminal 1961 book on suicide that Farberow co-wrote. "Yet society, perhaps because of the very nature of the phenomenon and the kinds of feelings evoked by suicidal activity, has tended to deny its very existence."
Born on February 12, 1918 in Pittsburgh, Farberow served as a captain in the U.S. Air Force in World War II, before completing his PhD in psychology at the University of California, Los Angeles.
It was during his time as a doctoral student that Farberow started to recognize an urgent need for clinicians and academicians to look more deeply into the causes of suicide, and to think about better ways to prevent it. This "was an era when it was still taboo to speak openly about suicide," Dr. Robert Goldney, an emeritus professor of psychiatry at the University of Adelaide, wrote in 1998 book on suicide prevention.
Calling Farberow a "legend" in his field, Goldney said the psychologist had published more than a dozen books during his long career, and contributed "over a hundred ... articles in the international literature." He also served as consultant and participant on several films about suicide and suicide prevention, and was also a consulting editor for "at least a dozen journals."
Farberow is remembered by his colleagues for being extremely dedicated, hardworking and humble. After retirement, he is said to have continued working for decades -- training volunteer counselors, contributing to academic journals, and conducting further research, among other roles.
"After he retired, he must've worked, really, he just didn't get paid, for another twenty or thirty years," Curry said in a tribute video posted to YouTube by Didi Hirsch a few months before Farberow's death.
"He is one of the most modest, humble icons I've ever met," she added.
Related