According to local outlet The Oklahoman, there were up to 1,000 students rallying outside Norman High School, with some leaving class to attend the protest and others skipping school altogether. The student group that organized the event, YES ALL Daughters, led the group in chants, says the outlet.
Scroll down for more photos from the protest.
"There is an active investigation, yes," Detective Ron Collett of the Norman Police Department told Jezebel. "There is one suspect and multiple victims."
In solidarity with the victims, a group of students organized the protest under the group name YES ALL Daughters. The group has also released a set of demands for the school district, including that the school better handle instances of bullying and provide more resources for victims of sexual assault.
Specifically, the demands include that the "school must fully accommodate the educational needs of the victims and take all necessary steps to ensure the victims feel welcome and safe at all times on school grounds" and that the "school shall prioritize the immediate implementation of sexual assault, sexual harassment, and bullying prevention education for students and faculty," says KOKH-TV.
"They're struggling, they're having a really tough time," said a student organizer of the protest Danielle Brown of the victims, to KOKH-TV. "They want to come to school and they can't."
The letter also addressed rumors about the school's treatment of the victims.
"Despite what rumors on social media may indicate, we have not -- and would never -- discipline a victim for being a victim," Beck's letter said, according to the outlet.
In a statement provided to HuffPost, the district superintendent Dr. Joe Siano commented on the protest.
"We applaud Norman High students for conducting themselves in a mature, respectful manner today," says the statement. "We continue to be very concerned about victims of sexual assault and are committed to doing what we can to support them and ensuring our schools provide a safe, secure and supportive environment for our students."
In a fact sheet from the district, it is also noted that "the district received one report of bullying related to the above incidents and immediately responded to that incident."
Below are pictures of the protest that took place Monday.
Support HuffPost
The Stakes Have Never Been Higher
Related
Before You Go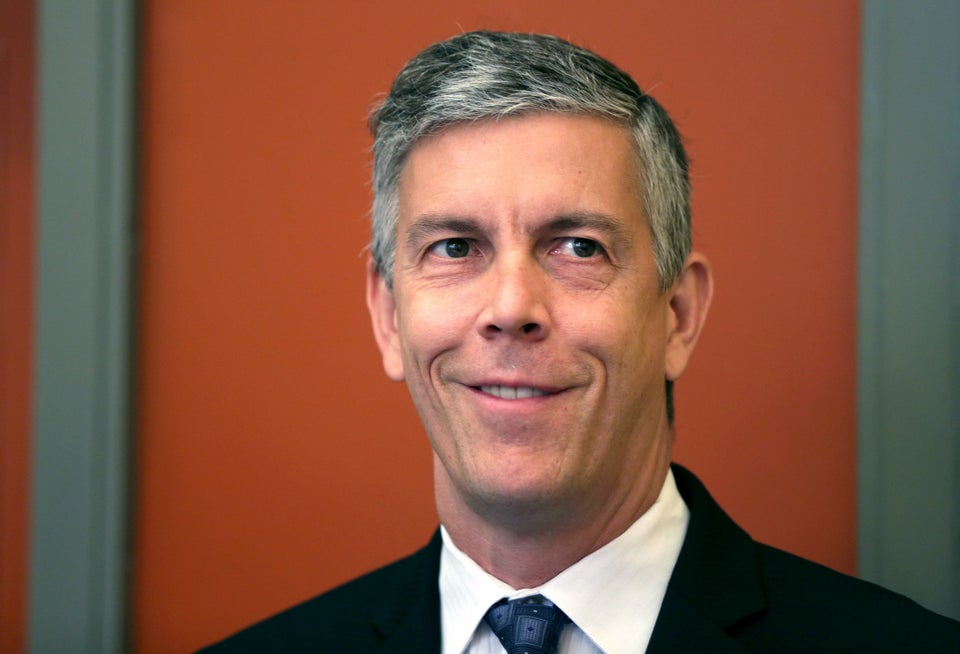 Education Leaders Who Have Never Taught
Popular in the Community