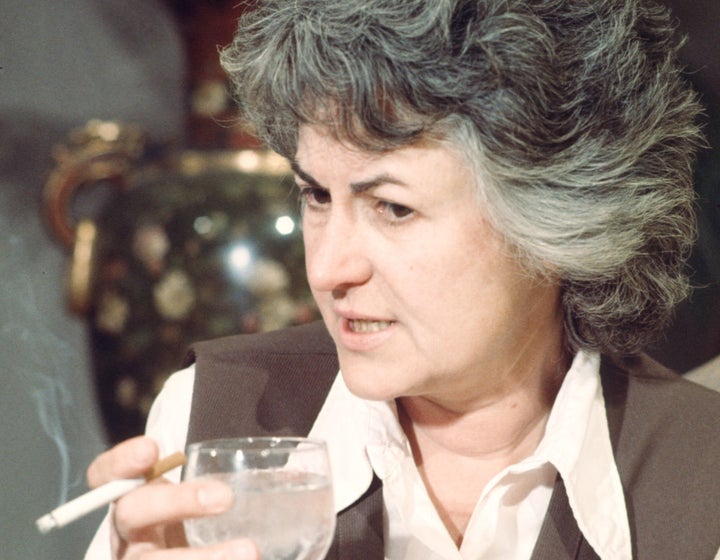 To Norman Lear, creator of iconic sitcoms including the '70s "Maude," the fact that abortion is still a relatively taboo subject for TV is more than disappointing.
In 1972, "Maude" made history for becoming one of the very first shows to depict a woman on screen deciding to terminate a pregnancy and also go through with her choice. Lear tackled the issue in the very first season during a two-part episode called "Maude's Dilemma," in which the 47-year-old character played by Bea Arthur learns she's pregnant. Speaking with her husband, she realizes neither one of them wants a child, so she gets an abortion.
As Cosmopolitan points out, the episode aired two months before the Supreme Court's Roe v. Wade decision secured women's rights to abortion throughout the United States. 
"I can't imagine an excuse for staying away from [the subject of abortion], if it's well discussed and you understand each point of view," Lear went on. "The establishment likes to go along with that old idea that 'nobody ever lost money underestimating the intelligence of the American people,' and I think it's dead wrong. There's a sense that people are stupid, and we have to protect them. They're not! And we don't!"
When it is broached, the topic has historically been littered with flip-flop decisions by characters, who ultimately choose not to go through with the medical procedure. A study of abortion plotlines between 2005 and 2014, however, showed that storylines actually did a good job portraying the realities of it. Progress, though, has come incredibly slowly; even 20 years after the "Maude" plotline, a story appearing in the Chicago Tribune lamented conservative interest groups pressuring networks against anything too controversial, titled "Maude's Abortion Fades Into History."
The episode attracted a stunning 65 million viewers, per the Tribune, which notes that protesters became better organized by the time the episode's re-runs rolled around, sending 17,000 letters to the network. Advertisers wanted nothing to do with the repeats.
Lear remembers that backlash.
"They lay down in front of my car in L.A. and [CBS founder] William Paley's car in New York. But that wasn't 'the American people' speaking. It was a minority." 
REAL LIFE. REAL NEWS. REAL VOICES.
Help us tell more of the stories that matter from voices that too often remain unheard.
BEFORE YOU GO