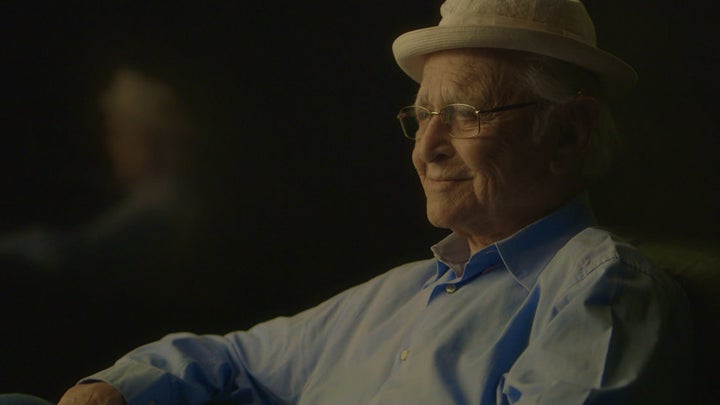 How did a poor Jewish boy from Connecticut ― whose father was carted off to jail no less ― grow up to unleash Archie Bunker on the universe and, in the process, change our culture and become one of the most successful TV producers ― like ever? A documentary that opens on July 8 in New York aims to answer that question. "Norman Lear: Just Another Version of You," directed by Rachel Grady and Heidi Ewing, chronicles the life of the 93-year-old Lear.
As for the documentary that hits the big screen next week (Los Angeles release is July 15; nationwide, a week later), Lear gives full credit to Grady and Ewing. "Never mind that it's about me. These two women did a terrific piece of work," he said. High praise from an iconic legend. And clearly a mutual admiration society. As Ewing noted, with "All In The Family" and his other shows, Lear gave voice to the real people in viewers' lives. "Every one has a recalcitrant uncle at the Thanksgiving table," she said. "We just never saw him on TV before Norman put him there."
"It's hard to overstate the impact that Archie Bunker and 'All In The Family' had on our culture," Grady told The Huffington Post. For Grady, working with Lear was nothing short of a life lesson. "When you deal with Norman, you better have done your homework. He's old school. He's the busiest guy around and has a work ethic like nothing you've ever seen." Yes, even at almost 94.
With TV credits that also include "The Jeffersons," "Maude," and "Sanford and Son," Lear pushed the envelope and dominated 1970s television. But of all the characters he created, the audience connected most with Archie Bunker, the blue-collar racist who regularly locked horns with his liberal-leaning son-in-law, affectionately nicknamed "Meathead" by Archie and played by Rob Reiner.
So we asked the man himself what was the single most iconic line to come out of Archie's mouth, the words he felt had the most influence to stick to your ribs long after the series ended its eight-year production run in 1979?
Lear related an episode where Archie's daughter Gloria was being followed by a box boy at a supermarket who was, in Archie's words, "a little backward;" wife Edith and Gloria saw the boy as a joy, but Archie saw him as a threat. The boy gets scared off for a while but comes back to talk with Archie ― his fist clenched. Archie is clearly afraid, but then Gloria encourages the boy to give Archie the paper in his clenched fist. Archie reads these words aloud: "Each man is my superior in that I may learn from him."
"That's the one that stuck with me," said Lear.
As for the dancing nude in the mirror? "Well it just could be," said Lear. "I don't know of a scientist on the planet who has said it is not the secret to longevity." And then he adds, "I have a dozen such secrets."
Related
Before You Go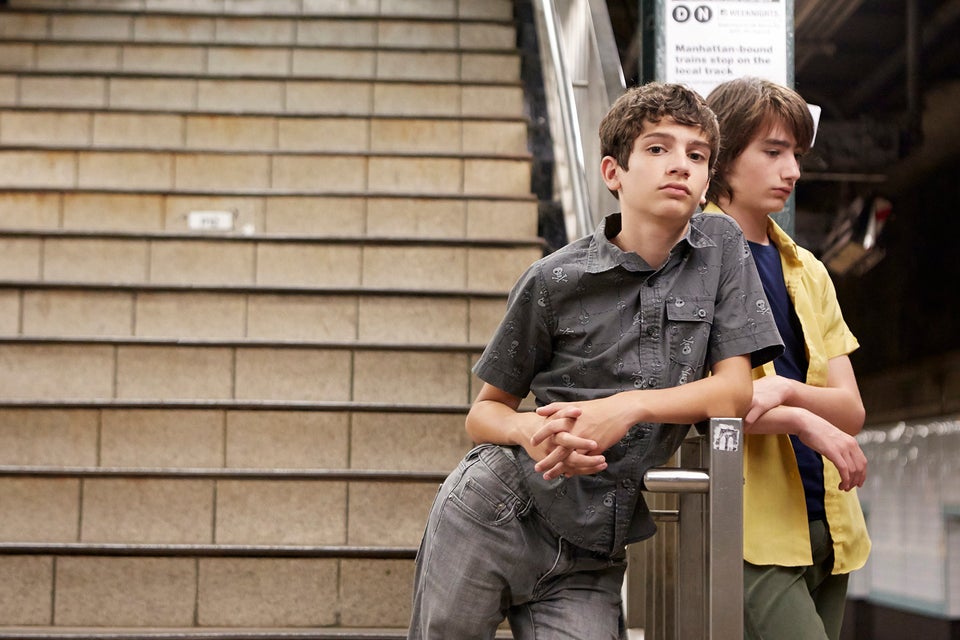 Hottest Sundance 2016 Movies