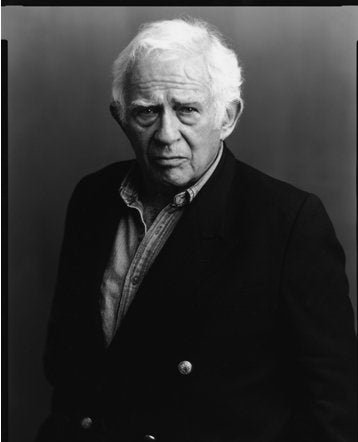 Norman Mailer, the Pulitzer-winning novelist and towering figure of American letters, died today in Manhattan, at the age of 84. Over the course of a career that spanned six decades, Norman Mailer became one of the great American writers of our time, publishing over 30 books on subjects ranging from his experiences during World War II to the 1967 antiwar march on the Pentagon. Always curious about new ways to communicate, Norman Mailer was an occasional blogger for this site. We send our warmest wishes to his family and friends.
As NYUs Jay Rosen wrote shortly before the Democratic National Convention in 2004, Mailer always said he hated journalism. His coverage of the 1960 Democratic convention in Los Angeles broke the mold of the traditional political reporter. Rosen wrote that Mailer's story for Esquire Magazine, titled "Superman Comes To The Supermarket," demonstrated that John F. Kennedy
was about to send a powerful (and erotic) jolt into mainstream America-- if he won the election. For this was the idea Mailer developed as he tried to make sense of what he saw, heard, and felt in Los Angeles.

"Superman..." appeared in Esquire Magazine well after the event was over. To read it today...is to realize that things don't have to be the way [a traditional reporter] says they are. There are other ways into the intricacies of politics. And if they are not practical for the reporter from Mudville who got the assignment to cover the convention, they can at least be inspirational. If not that, educational.
You can read "Superman Comes To The Supermarket," from the November 1960 issue of Esquire here.
In 1969 Mailer ran for Mayor of New York City alongside columnist Jimmy Breslin, who was running for President of the City Council. Time Magazine reported in 1969 that Mailer was pitching himself as a "left conservative," who explained that he was in the race because "I am paying my debt to society."
You can read a June 13, 1969 Time Magazine article on Mailer's run for office here.
To listen to Breslin's recollections of their candidacy, click here.
Calling all HuffPost superfans!
Sign up for membership to become a founding member and help shape HuffPost's next chapter