NORMANDY, Mo. -- The family of an 18-year-old who died this week following a confrontation with police officers in Missouri says it isn't satisfied with authorities' account that he shot himself and is wrestling with "a lot of unknowns."
Donneka Sloan, a cousin of victim Amonderez Green, told The Huffington Post on Thursday that "there's still a lot of disbelief" over Wednesday night's shooting in Normandy, a town just south of Ferguson.
"Right now, we're very hurt and confused,"  Sloan said. "There's a lot of conflicting accounts of what actually happened."
Authorities say they approached Green after the teen's family contacted them to say he was suicidal. Police say Green fired several shots at officers, and that they returned fire but did not hit the teen. A hospital assessment shows Green suffered a self-inflicted wound, according to a police news release. However, multiple witnesses told HuffPost that officers may have shot the teen. 
Relatives described Green in a statement as a "sweet, hardworking" man who "loved his life," which they say makes it hard for them to believe the police account.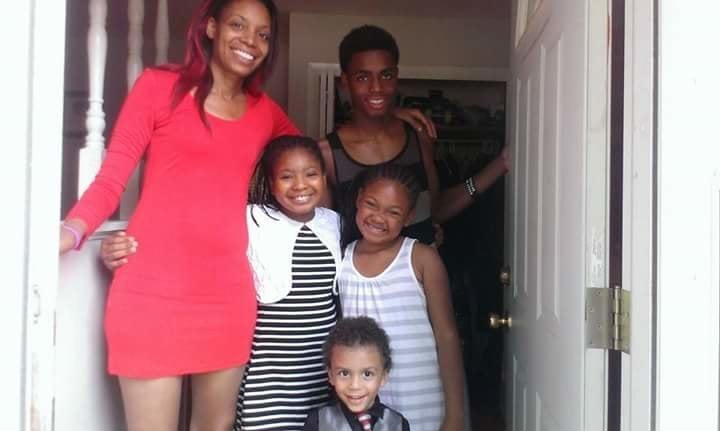 Sloan said "the tension in Ferguson and St. Louis and just nationwide right now" is fueling the family's distrust of police.
"We need proof," she said. "There's an autopsy pending. We're prepared to seek a second autopsy. We're looking into legal perspectives, seeking an attorney."
Sloan said the police haven't had much contact with Green's mother, Lakea. 
"When his body was being transported, Lakea wasn't allowed to go with him," she said. "That furthered this factor of distrust."
A Twitter video surfaced purporting to show the confrontation. In it, a woman can be heard saying "Don't shoot my baby" and a man can be heard saying "Don't kill me, oh, God." Sloan confirmed that the female voice belongs to Lakea, but couldn't confirm if the other voice belongs to Green.
Green's father has said he believes Ferguson police shot his son. However, Sloan said other family members doesn't necessary agree with that and are currently just looking for answers to their questions -- including why Ferguson police were at the scene in Normandy.
"[The Ferguson Police Department] is a department known for a lot of things right now, and that causes a lot of speculation," she said.
Above all, Sloan said, "this is a tough time for us. No one got any sleep last night. We're all still very emotional."
The family's statement, provided to HuffPost, appears in full below:
The Green Family thanks everyone for their kind words, thoughts and prayers in this very tough and disturbing time. Amonderez was sweet, hardworking and loved his life. We will not cease until justice is brought forth and the complete truth is sought. We are not satisfied with the police investigation at this point, but we hold in our hearts that the truth about his death will come to light. We, the immediate family of Amonderez Green, ask that in this time your thoughts and prayers are with Lakea, his mother, and his siblings. We will release further statements when more details are revealed. Thank you.
Calling all HuffPost superfans!
Sign up for membership to become a founding member and help shape HuffPost's next chapter