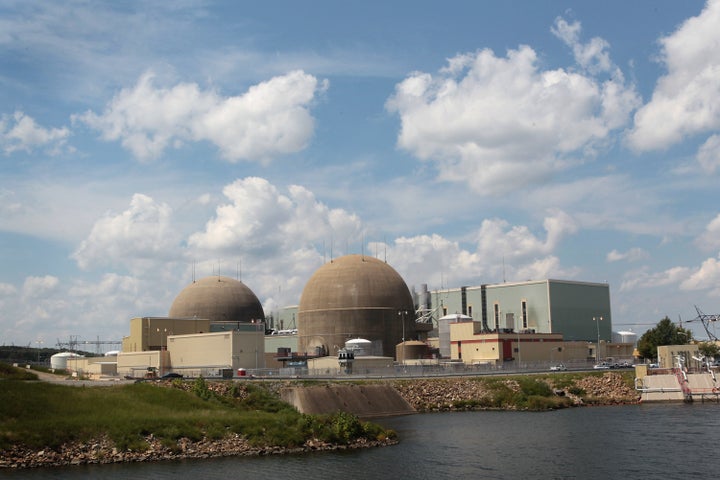 The Richmond Times-Dispatch reports:
The company, then operating as Virginia Electric and Power Co., or Vepco, told the former Atomic Energy Commission in June 1973 that "faulting of rock at the site is neither known nor suspected," even though the company knew about the existence of faulting at North Anna, the 1977 memo said.
In October, Dominion Virginia officials told the U.S. Nuclear Regulatory Commission that it found "no safety-related functional damage" at North Anna following the earthquake.
Both nuclear reactors automatically shut down following the earthquake and back-up diesel generators supplied electricity to safety systems when off-site power was lost. Seismic motion did shift 115-ton dry-cask storage units holding nuclear fuel at the site, in some cases as much as one to four inches, according to The Washington Post.
Dominion Virginia officials have maintained that the power plant is safe and was not in danger during the August earthquake.
"While the quake lasted about 25 seconds, only 3.1 seconds of intense motion occurred. The station could have withstood significantly more," according to David Heacock, Dominion's president and chief nuclear officer.
The quake's epicenter was approximately 11 miles away from the plant.
The Justice Department's 1977 memo, obtained by the Times-Dispatch, focused on how the power company and federal regulatory officials went to efforts to not make public the knowledge of geologic faulting at North Anna. "[V]irtually the entire Office of Regulation of the [Nuclear Regulator Commission was] ...well aware of the fault and determined not to take any immediate action," according to the memo. A government attorney, Bradford Whitman, did not recommend prosecution at the time, but the power company was eventually fined $32,500 for making false statements during the licensing process, according to the Times-Dispatch.
RELATED VIDEO: North Anna Nuclear Power Plant Earthquake Response and Restart Readiness Demonstration Plan
Calling all HuffPost superfans!
Sign up for membership to become a founding member and help shape HuffPost's next chapter
BEFORE YOU GO