WASHINGTON -- The North Carolina House is set to vote on a controversial anti-abortion bill on Thursday, one day after its provisions were attached to unrelated motorcycle safety legislation without advanced notice to the public or Democratic lawmakers.
Thursday's session begins at 11 a.m. and will be open to the public. There will be two hours of debate for Democrats and one hour for Republicans before representatives vote. The schedule was worked out by Democrats and the House Speaker Thom Tillis (R), after Republicans originally wanted to put the bill on the House floor on Wednesday afternoon.
"The Democrats went to the speaker of the House and suggested that we would be willing to confine our argument tomorrow to one day as opposed to North Carolina's tradition of a two-day bill, [if] they would be willing to postpone it until [Thursday] so that the public would at least get notice of what was happening and be able to comment," explained state Rep. Rick Glazier (D).
Legislators and activists who spoke with The Huffington Post said they expect large protests at the General Assembly. Planned Parenthood of Central North Carolina's Paige Johnson was shopping for pink motorcycle helmets on Wednesday afternoon.
"We know that proponents -- or what I call the anti-women's health people -- are going to do the same, so it's going to be a zoo," Johnson said.
The group also has a radio ad on the issue that it started airing on Tuesday.
Suzanne Buckley, executive director of NARAL Pro-Choice North Carolina, said the group was asking abortion rights supporters to wear pink on Thursday, and to urge legislators to vote against the bill, SB353.
The motorcycle maneuver in the House Judiciary Committee came after North Carolina Gov. Pat McCrory (R) threatened to veto a similar Senate bill on Wednesday morning. His top health official had expressed concerns as well. The Senate legislation would require abortion providers to meet strict licensing standards and mandate that a doctor be present for an entire medical abortion.
"As a member of the committee, I thought I had a motorcycle safety bill," said state Rep. Joe Sam Queen (D). "I didn't bring a file on this abortion bill they had, so I wasn't prepared when we got into the meeting."
House Republicans tweaked the Senate legislation, so that a woman undergoing a medical abortion would not have to repeatedly return to the clinic to be in the presence of a doctor. After all, nearly 20 percent of abortions are not invasive. Rather, they are drug-induced, not requiring women to be at a clinic the whole time.
Opponents of the bill argue that even with the changes, it restricts abortion access.
Public employees and individuals on plans in the health insurance exchanges would not have access to a plan that includes abortion coverage, and clinics may face additional regulations.
"It could very well close down abortion clinics that already exist in this state," said state Rep. Mickey Michaux (D).
"It is just a sneak attack against a constitutionally protected service for women in North Carolina," said Queen. "When they attack the abortion issue ... they eliminate a lot of other very important women's health issues that these clinics serve."
The changes to the House bill appear to have been made to appease the governor's administration. State Rep. Paul "Skip" Stam (R), one of the leaders of the SB353 push, told the Raleigh News and Observer he believed they satisfied officials.
Queen also said that in Tuesday's hearing, the McCrory administration's health and human services staff members were there, and they said they had no problem with the bill.
"In other words, it an overnight rendition of an abortion bill that tried to answer the objections of the governor and the secretary of health and human services," said Michaux.
But the legislation puts McCrory in a tricky place. During his 2012 campaign, he promised not to sign any laws restricting abortion. When asked for reaction to the House bill on Wednesday, McCrory spokesman Ryan Tronovitch said the governor had no additional comment.
Tillis, too, could face political fallout from the measure. He is challenging Sen. Kay Hagan (D-N.C.), and SB353 risks turning the 2014 election into a referendum on women's reproductive rights -- not an area that helped Republicans in 2012.
The Senate passed its version of the bill in a similarly secretive way, attaching it to an unrelated measure banning Sharia law.
"You had to have had a crystal ball to know where this thing is going to pop up," lamented Queen.
The Democratic lawmakers who spoke with The Huffington Post said the sort of procedure seen on Wednesday was extremely unusual.
"To put it on there and rush it through like they did this morning is an unprecedented move," said Michaux.
In an email to The Huffington Post, the Judiciary Committee co-chair, state Rep. Chuck McGrady (R), said that Stam and state Rep. Ruth Samuelson (R) led the process for the legislation.
"I played no role in deciding how to move the bill," McGrady said.
Neither Stam nor Samuelson returned a request for comment.
"This is a real full-scale assault on a woman's right of privacy and, in my view, all but extinguishes a woman's right to choose in this state," said Glazier. He added: "People ought to be concerned about what it portends for the future when this majority seems only confined by one thing -- and that's how much they can get away with."
CORRECTION: A previous version of this article misidentified the executive director of NARAL Pro-Choice North Carolina as Stephanie Buckley; she is Suzanne Buckley.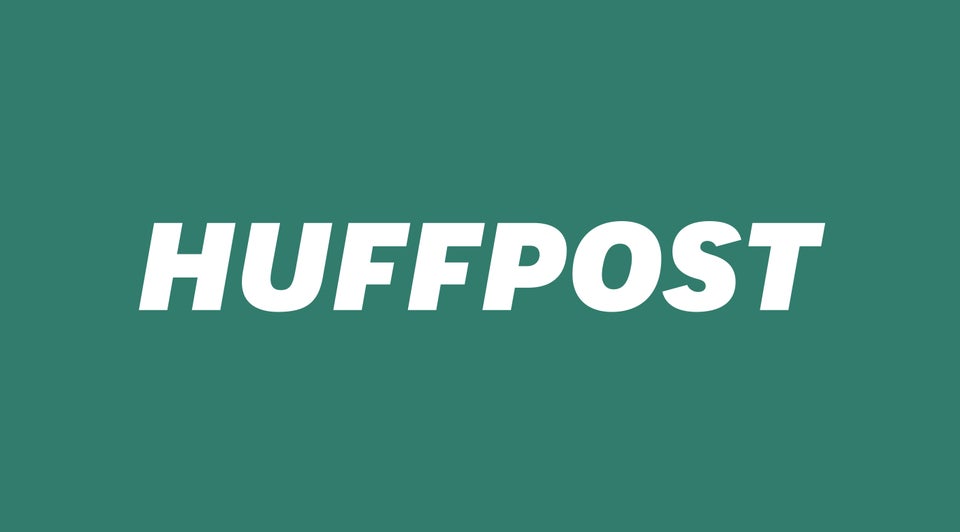 War On Women
Popular in the Community