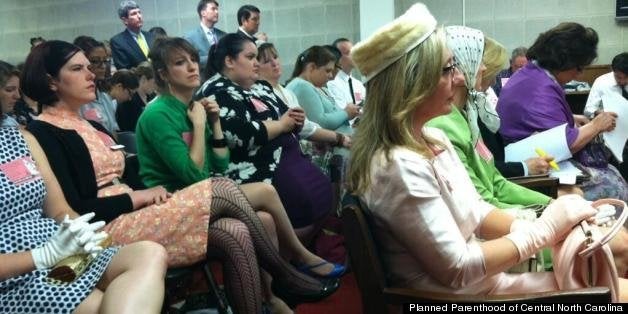 Donning vintage outfits from the 1960s, a group of North Carolina women sent the message to state lawmakers on Wednesday that while they enjoy watching AMC's "Mad Men," they don't want to live in an episode of it.
The costumed protest, organized by Planned Parenthood of Central North Carolina, took place at a House Judiciary Committee hearing on a bill that would allow employers and pharmacists to refuse to cover or dispense contraception for moral reasons. If passed, the law would violate President Barack Obama's contraception mandate, which requires employers to cover birth control at no cost to women, and would effectively reverse a 14-year-old state law requiring all employers who cover other prescription drugs to also cover contraception.
Planned Parenthood supporters showed up at the hearing wearing 1960s garb to suggest that lawmakers are turning back the clock on women's reproductive rights.
"We love a good vintage look -- but not when it's running the state legislature," Melissa Reed, Vice President of Public Policy for Planned Parenthood Health Systems, said in a statement. "That is why we are here to remind these politicians and bosses who continue to insist that they should be the ones who decide if and when women can access birth control."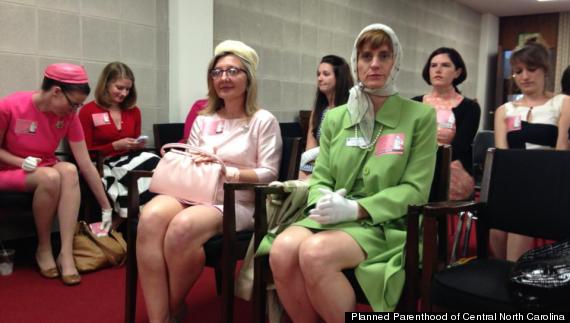 Despite the protest, the Republican-controlled committee approved the bill by a vote of 8 to 6, continuing the North Carolina General Assembly's streak of advancing bills that limit reproductive rights.
The House Health and Human Services Committee approved a bill earlier this month that would require teenagers to present a notarized parental consent form in order to access sexually transmitted disease testing and treatment, mental health counseling, pregnancy care or substance abuse treatment. And a bill approved by the Senate Health Committee last week would require North Carolina's health instructors to teach that abortions can cause premature births in later pregnancies, a statement that was strongly disputed by medical health experts at the bill's hearing.
"We're here to say to state legislators who want to turn the clock back to the 1950s: We like watching Mad Men -- but we don't want to live in it," Paige Johnson, Vice President of Public Affairs for PPCNC, said in a statement on Wednesday. "Women's preventive care — including birth control -– is basic health care. Politicians and bosses have no business denying women access to this basic health care. This shouldn't be a revolutionary idea, but unfortunately it is to some."
Before You Go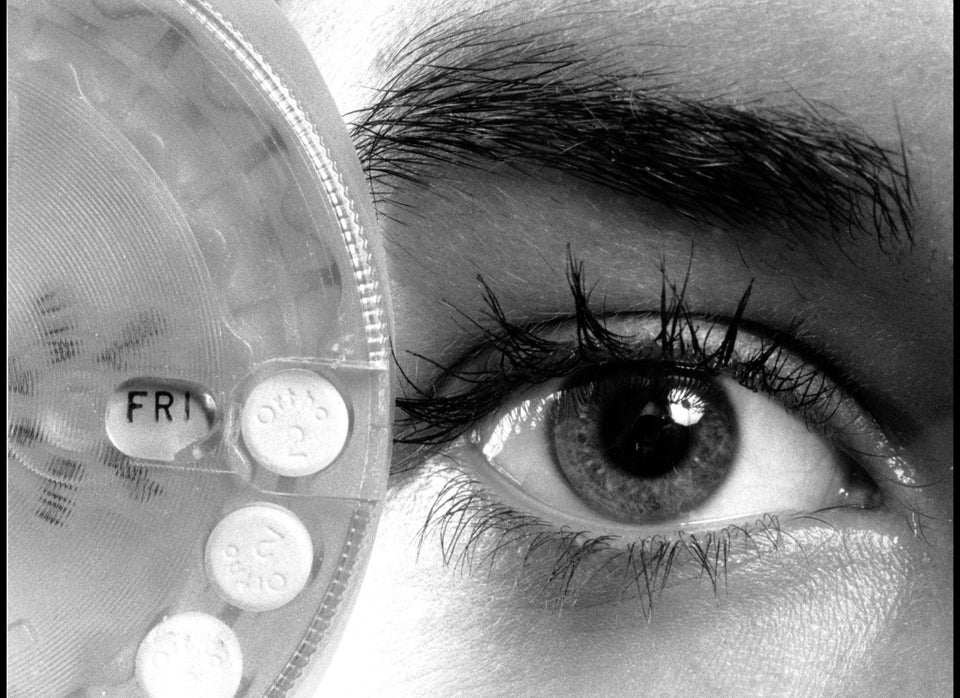 Lies GOP Tells About Women's Bodies
Popular in the Community