North Carolina Republican lawmakers abruptly voted Wednesday morning to override Democratic Gov. Roy Cooper's veto of the state budget, sparking chaos in the chamber by bypassing Democratic lawmakers, the latest in a series of obstructionist moves by Republicans in the state.
Dozens of Democratic state House representatives weren't present for the vote, according to The Associated Press. Republican leadership had told them there were not going to be any votes until Wednesday afternoon.
Only 12 Democrats were present, and only nine voted, with several not even at their seats, Democratic leaders told reporters following the sudden vote.
"How dare you, Mr. Speaker?" she continued, calling it a "hijacking of the process."
"The trickery that is being evidenced by this morning is tantamount to a criminal offense," Butler added.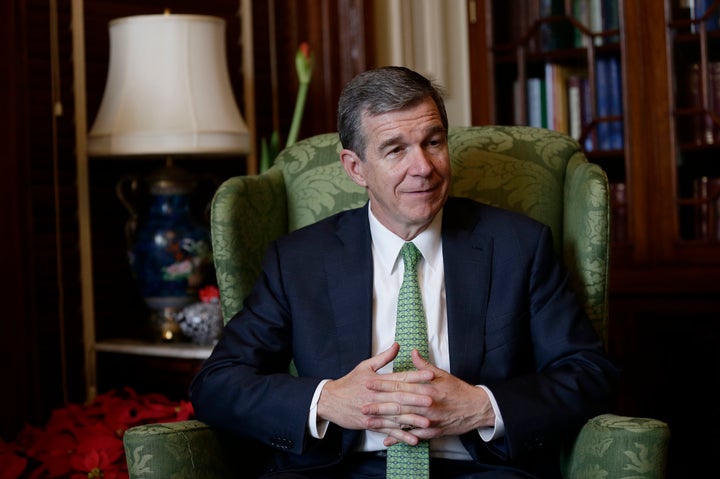 The governor's office said Cooper was at a 9/11 memorial event when the vote occurred.
At a news conference Wednesday afternoon, Cooper called the sudden vote Republicans' "most deceptive stunt yet."
"Today, Republicans waged an assault on our democracy," he said. "They cheated the people of North Carolina."
"There's no confusion about what happened here. This was a lie, and we know why they were not there because they were told that there were not going to be votes," he added. "And the Republican caucus was laying in wait, ready for this."
In a separate news conference, House Republicans claimed that they followed the rules in calling for the vote, and accused Democrats of "missing work."
Asked by local news affiliate ABC 11 about calling for the vote during the 9/11 memorial event, GOP Rep. Jason Saine, who made the motion for the vote, said: "As a former firefighter and an American, I am appalled that anyone in our country would stop going about their normal business on this day. When we stop being a beacon of freedom, hope and democracy, then the terrorists win."
Republicans hold majorities in both chambers of the state Legislature. The Senate has yet to vote on the veto override, which requires a supermajority to succeed.
This article has been updated with background information and comments from Cooper and House Republicans.
Popular in the Community