Republicans in the North Carolina state Senate introduced a bill this week that would discourage college voters in the state from changing their registration and casting ballots at precincts where they attend school.
SB 667, sponsored by a group of Republicans, would amend current tax exemption practices to levy large additional fees on the parents of college students who register to vote anywhere in the state that isn't listed as their home address.
"If the voter is a dependent of the voter's parent or legal guardian, is 18 years of age or older and the voter has registered at an address other than that of the parent or legal guardian, the parent or legal guardian will not be allowed to claim the voter as a dependent for state income tax purposes," the bill reads.
State exemptions for dependent children range between $2,000 and $2,500, so North Carolinians whose children go to school elsewhere in the state could be seeing a big tax hit if their children change their registration. But as Laura Conaway notes at The Maddow Blog, the Supreme Court ruled in the 1979 case Symm v. United States that students have a constitutional right to register where they go to school.
SB 667 would also require college students who change their registration to register their vehicle at the new address within 60 days and begin paying local property tax.
The voting measure is part of a larger ongoing effort by North Carolina Republicans to restrict access to the polls. SB 666 -- introduced by the same group of Republicans -- "would also shorten early voting days, ban early voting on evenings and weekends and prohibit same-day registration," WRAL reports. House Republicans also recently unveiled their latest version of a state voter ID law.
Republican sponsors have defended their push to reform voting laws as a way to save money, while the conservative-backed Voter Integrity Project of NC hailed the college voting restrictions as a way to "shift the landscape of college town voting."
In a statement to WRAL, Jay DeLancy of the Voter Integrity Project pointed to a particular election in Buncombe County, in which he believed college voters had helped swing the outcome through questionable practices.
"That race showed how easily college students can be manipulated like pawns," DeLancy said. "These bills will protect students from such abuse."
North Carolina Republicans have attracted more than their fair share of scrutiny this week. Most notably, a pair of state House lawmakers introduced a measure meant to establish an official state religion. After days of national media attention, North Carolina state House Speaker Thom Tillis (R-Charlotte) killed the bill.
Before You Go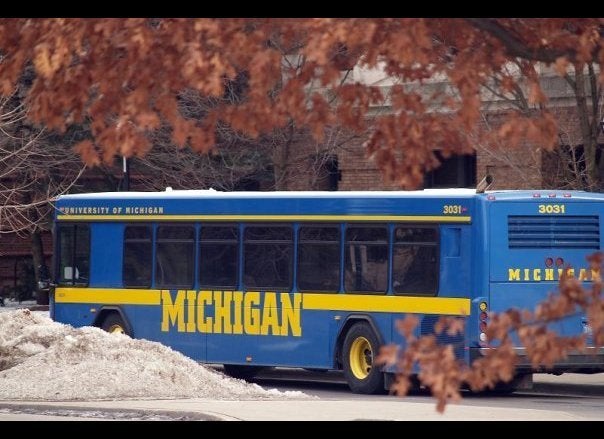 The Most Politically Active Colleges - Princeton Review
Popular in the Community