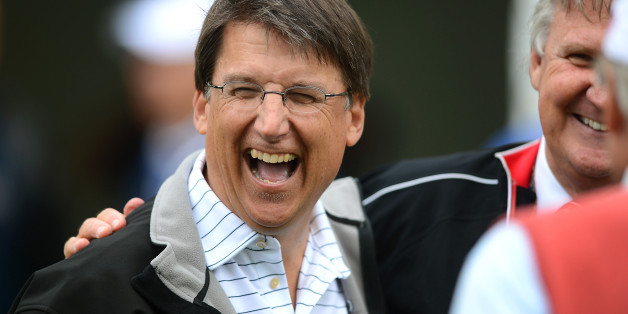 By Marti Maguire
RALEIGH, N.C., June 5 (Reuters) - North Carolina is poised to join a handful of states that have rejected educational standards favored by the Obama administration so far this year.
The Republican-led state Senate voted largely along party lines on Thursday to replace the so-called Common Core standards with new ones to be created by an appointed commission. The House approved a similar measure Wednesday.
Common Core standards for math and language arts were created by a bipartisan national group of educators and policymakers. They were originally adopted by 45 states and the District of Columbia starting in 2010, when doing so helped them earn substantial federal grant money.
But a backlash among parents, teachers and conservative activists led Indiana and South Carolina to drop the standards earlier in 2014. Oklahoma Governor Mary Fallin on Thursday signed a bill that repeals and replaces Common Core standards in her state and a similar measure awaits the governor's signature in Missouri.
In North Carolina, the two Republican-led chambers must reconcile minor differences in their versions of the bill before it goes to Governor Pat McCrory, a Republican who has voiced support for Common Core. Both chambers passed the bill with majorities large enough to override a McCrory veto.
Proponents of the bill cited complaints from parents over the unfamiliar material and characterized the standards as an intrusion by the federal government.
"It will be unambiguous that North Carolina controls the North Carolina standards for academics," said Senator Dan Soucek, a Republican and bill sponsor. "The highest priority is having high, age-appropriate standards for our students."
Common Core emphasizes critical thinking over memorization. Students solve math problems several ways and must explain their work. Language arts standards focus on evaluating information and making arguments.
Senator Josh Stein conceded that the fast transition to a vastly different way of teaching created headaches. But he insisted the new system is bringing about needed changes.
"They're moving from recall - what's the answer? - to learning how to think," said Stein, a Democrat whose three children attend public schools.
Other critics accused the Republican majority of pouncing on misunderstandings about the program to undermine President Barack Obama, who supports it.
"We're using this bill to appease about 20 percent of the population that's very upset about something that's been misconstrued," said Democratic state Representative Marcus Brown. (Reporting by Marti Maguire; Editing by David Bailey, Bernard Orr)
REAL LIFE. REAL NEWS. REAL VOICES.
Help us tell more of the stories that matter from voices that too often remain unheard.
BEFORE YOU GO
PHOTO GALLERY
14 Outrageous Statements About The Common Core Standards