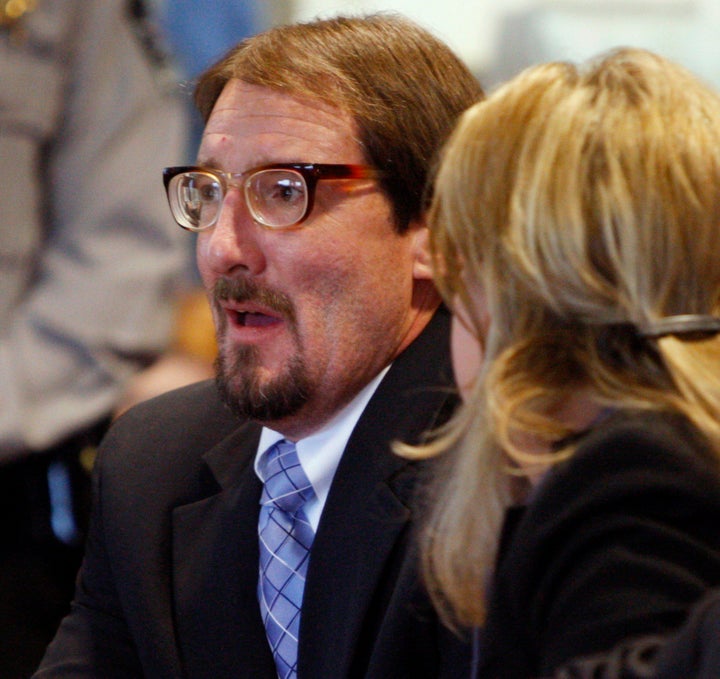 NEW YORK -- North Carolina's criminal justice system remains beset by scandal almost a year after an independent audit revealed that state crime lab technicians provided false or misleading test results in 190 cases of murder and other major crimes.
Two men convicted of murder have been freed so far as a result of the misconduct revelations, and dozens of other cases are still under review by prosecutors and defense attorneys.
Greg Taylor, the first prisoner freed after the revelations of tainted evidence, filed suit on Tuesday against a state crime lab technician and his supervisors, including the crime lab's former director.
The complaint charges the technician, Duane Deaver, with deliberately withholding evidence crucial for his defense, and accuses his supervisors of sanctioning his behavior.
Taylor was arrested and charged with killing a prostitute in 1991 after he admitted spending the night smoking crack cocaine in a car near where the woman's body was found.
Prosecutors in the case leaned heavily on a report from the North Carolina State Bureau of Investigation crime lab that indicated a substance found on the bumper of Taylor's car was human blood. He was found guilty and sentenced to life in prison.
Yet in testimony last year before the North Carolina Innocence Inquiry Commission, the country's only state-mandated panel expressly charged with weighing claims of innocence by convicted felons, Deaver admitted that a second, more sophisticated test of the substance found on Taylor's car had produced a negative result for blood. That test was never disclosed to the defense.
In its first-ever official exoneration, the panel voted unanimously to free Taylor after 17 years in prison, declaring there was "clear and convincing evidence" of his innocence.
Taylor's attorney in the suit, Burton Craige, declined to comment on the complaint. "I think it speaks for itself," he said.
Noelle Talley, a spokeswoman with the North Carolina State Bureau of Investigation, also declined to comment. "We don't generally comment on pending legal matters," she said.
Mike Klinkosum, a Raleigh attorney who represented Taylor in his appeal to the innocence commission, said Taylor had a devastating case to present to a jury. "It is an overwhelming miscarriage of justice, what happened to Greg," Klinkosum said. "It's unforgivable."
The lawsuit could not only cost North Carolina millions of dollars; it could also result in even more embarrassing disclosures from the state's crime lab, as technicians and their supervisors are deposed and documents are produced through the discovery process.
None of the state employees named in the suit are still employed by the crime lab, but the state remains liable for actions taken in the course of their official duties.
Charges of systemic abuse at the lab have already been largely substantiated by an independent audit ordered by the state attorney general, which reported last August that negative or inconclusive results on suspected blood samples had been omitted from lab reports in at least 190 cases that went to trial or resulted in a conviction.
Of those convicted, the audit found that 80 were still incarcerated, five died in prison and three were executed. Four remain on death row.
Last year, tainted blood evidence from the state crime lab produced another exoneration: Derrick M. Allen, serving 44 years behind bars for the sexual assault and murder of a 2-year-old girl.
After initially declaring his innocence, Allen, 19-years-old at the time of the alleged crime, pled guilty without accepting responsibility for the charges, a so-called Alford plea, as part of a deal with prosecutors to avoid the possibility of a death sentence.
Allen subsequently tried to withdraw his guilty plea and sought legal assistance appealing the case. He was freed last September after his attorneys demonstrated that key evidence had been mishandled by the state crime lab. In a ruling this March, the judge in the case declared that lab reports in Allen's case "were intentionally prepared in an inaccurate, incomplete and intentionally misleading manner."
With the possibility of other innocents behind bars, defense attorneys and prosecutors in the state continue to pore over decades-old cases in search of other potential miscarriages of justice.
Related
Popular in the Community