 In the back room of a hospital, a doctor takes a scalpel and surgically removes the reproductive organs of an unwilling participant, ending an individual's chances of ever conceiving children.
The barbaric neutering sounds like something from a dystopian fiction. But it is very much a reality, a shameful era in American history that finally ended less than 40 years ago.
And only now is the state of North Carolina -- inarguably the most extreme case of forced sterilization in the United States -- attempting to right its wrongs. The state has budgeted $10 million to go to the victims of a long and relentless eugenics program.
From 1929 until 1974, an estimated 7,600 North Carolinians, men and women alike, were sterilized in a eugenics movement that swept the country, with 31 other states at some point taking part in the practice.
States like California and Virginia had the largest number of individuals sterilized, with California topping the list at 20,000, according to the Center For Investigative Reporting.
While North Carolina's numbers might pale in comparison, the state was consistently the most aggressive. Under the guise of public health and safety, North Carolina was the only state to allow social workers to designate people for sterilization, the New York Times reported.
The standards by which an individual could be forcibly sterilized in the state were also some of the most lax in the nation. Unmarried women with children, African Americans, individuals with an I.Q. under 70, the mentally ill and children from poor families were just some of the many groups all routinely sought out and sterilized.
In records obtained by the Charlotte Observer, patient notes for sterilized victims paint a by-the-book, apathetic disregard for the well being of those coming in and out of surgery.
"A woman, 24, pregnant with an out-of-wedlock child: This girl is sexually promiscuous and a pauper," reads one.
"A woman, 35, deserted by her husband years before, who has just given birth to her ninth child: She is unable to provide the barest necessities for them or to give them minimum supervision and care," reads another.
In a March 1945 article for The Charlotte News, freelance writer Evangeline Davis made the case for eugenics:
"No matter what our feelings concerning the mentally deficient, it is senseless and cruel, in the end, to permit them to procreate and bring into the world more of their kind," she wrote.
With Wednesday's passing of $10 million to victims by lawmakers, money will be distributed equally in one-time payments to victims, the AP reports. The final amount paid to each individual will depend on how many other victims decide to come forward.
For many victims, the scars and embarrassment of being forcibly sterilized remain.
In an interview with North Carolina's WECT, Lela Dunston described the struggles she has faced. A psychological examination of Dunston at the age of 12 said Lela was in need of special education.
"They told my mother I was feebleminded," Dunston said. "And that I wasn't capable of having children."
But after Dunston had a child at the age of 14 in 1963, the Eugenics Board of North Carolina ordered doctors to sterilize her.
"God put us in this world to produce children, not get rid of them," she said. "He didn't do it so someone could take all your organs so you can't have any children."
50 years after Dunston's ordeal, North Carolina is finally taking steps to rectify a permanent wrong. But even the sizable monetary compensation that Dunston and other victims will share in won't give back what has been taken away.
"I hope this provides some closure to what I believe is one of the darkest chapters in the state's history," Tillis said.
Before You Go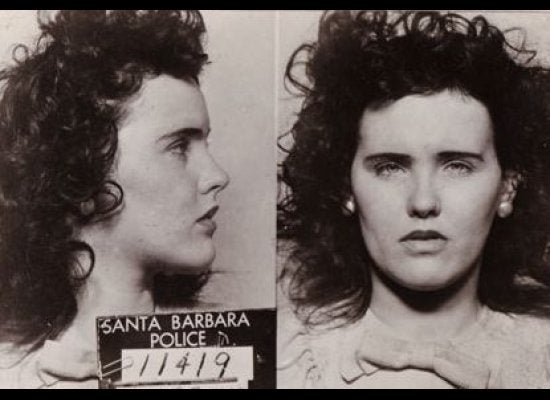 10 Major Crimes That Shocked the Nation (SLIDESHOW)
Popular in the Community