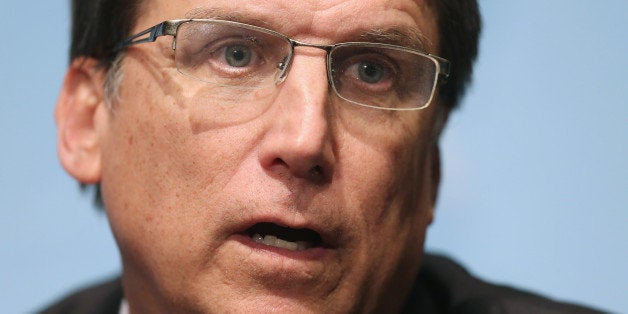 On Monday, the North Carolina state Senate overrode a veto by Gov. Pat McCrory (R) on a bill that allows government officials to recuse themselves from performing marriages based on their religious objections, effectively granting them the right to block legal same-sex marriages.
According to Reuters, the state House is expected to vote in favor of the bill since it previously cleared the chamber by a vote 67-43, which is more than the needed three-fifths majority to override the veto.
Although both the state House and Senate are controlled by Republicans, McCrory vetoed the legislation in May because he had vowed to uphold a district court ruling that struck down the state's ban on same-sex marriage.
"After they make the ruling, it is my duty to enforce the law," he said in October. "And I will do just that. I will execute the law in a professional and respectful way. Whether I disagree with it or not, that's the way democracy works."
"If someone takes a job, they don't park their First Amendment rights at the door," Berger said during the override debate. "They are entitled to exercise those rights."
The U.S. Supreme Court is expected to rule this month on whether there is a constitutional right for same-sex couples to marry. In anticipation of that ruling, some conservative state legislators have been putting forward legislation to stop what many see as inevitable.
In addition to this sort of opt-out legislation seen in places like North Carolina and Utah, there have also been broader "religious freedom" measures that allow individuals and businesses to refuse to recognize legally married same-sex couples.
North Carolina voters approved the state's constitutional ban on marriage equality in 2012 by a margin of 22 percent.
Have a tip or story idea to share with us? Email us at scoops@huffingtonpost.com. We'll keep your identity private unless you tell us otherwise.
Before You Go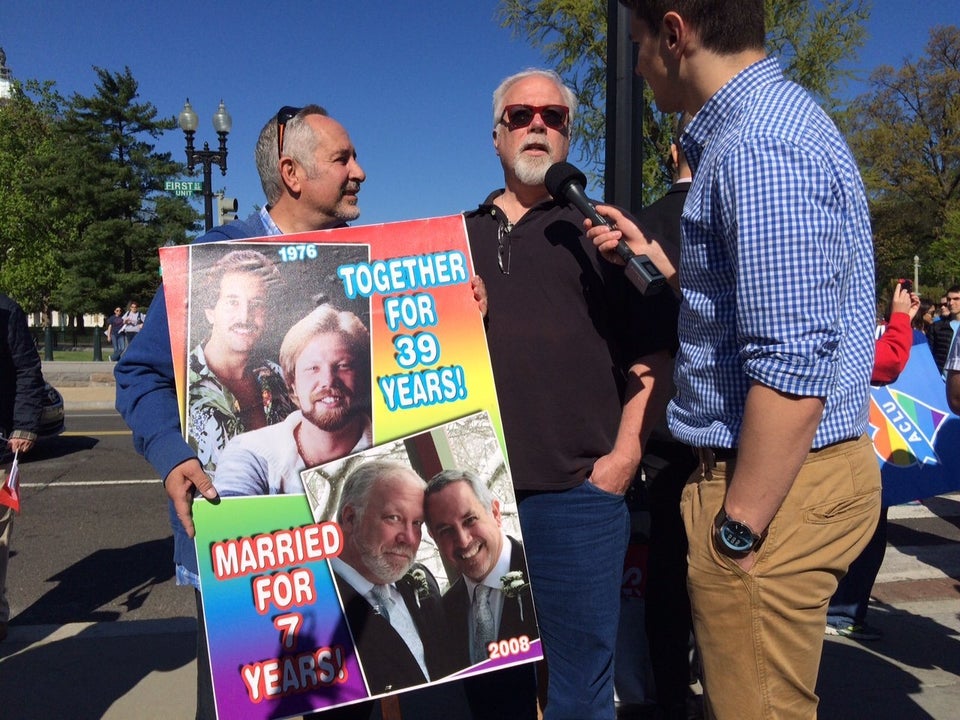 Gay Marriage Protests Outside SCOTUS
Popular in the Community