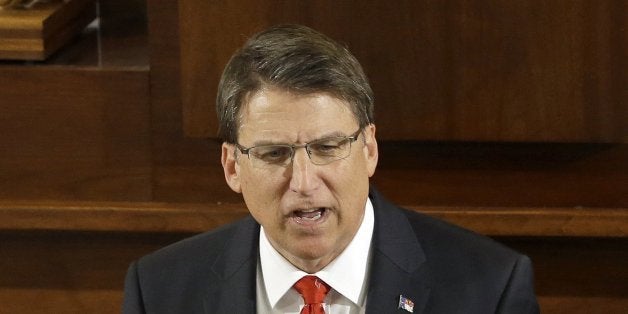 A bill allowing government officials in North Carolina to refuse to issue marriage licenses for religious reasons is now law after the state House voted Thursday to override Gov. Pat McCrory's (R) veto.
The law effectively allows magistrates to opt out of performing same-sex, or even interracial or interfaith, marriages. If an official declines to officiate a marriage on religious grounds, that official will be barred from performing any marriages for a period of six months.
"Whether it is the president, governor, mayor, a law enforcement officer or magistrate, no public official who voluntarily swears to support and defend the Constitution and to discharge all duties of their office should be exempt from upholding that oath," said McCrory, who does not support same-sex marriage.
The North Carolina Senate already overrode the veto last week, and the House followed suit Thursday after waiving debate on the bill. The lower chamber surpassed the three-fifths majority needed to override a veto by three votes.
The bill's critics objected to the override. "It creates second-class citizens with the sanction of the government, which we should not be doing," said House Minority Leader Larry Hall (D).
Same-sex marriage became legal in North Carolina last October when a federal district court judge struck down a ban on gay marriage that had been added to the state constitution in 2012.
The U.S. Supreme Court is expected to rule on the constitutionality of same-sex marriage in the coming weeks, a decision which could legalize marriage equality across the country.
Before You Go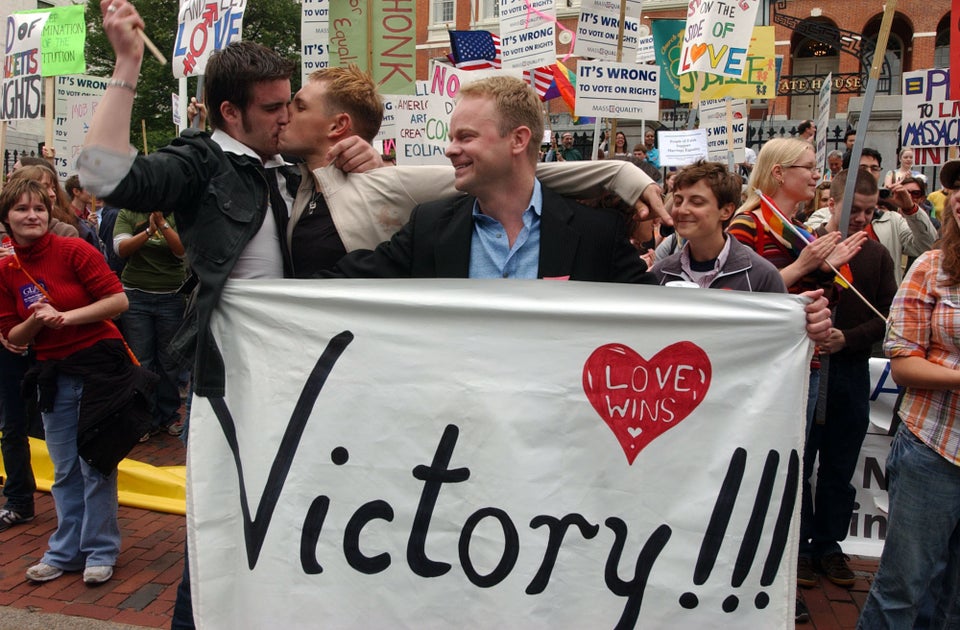 10 Incredible Improvements For LGBT People Since The First State Legalized Gay Marriage
Popular in the Community