North Carolina's Republican Party boasted about the state's early voting statistics in a press release on Monday, highlighting the decrease in African-American voters and increase in white voters as indicators that the "Obama coalition [is] crumbling."
"The Republican ground game is showing that motivated statewide volunteers and extensive ground game are better indicators of electoral success than the number of candidate-specific offices one has," Robin Hayes, the state party chairman, said. "Further, the connected weaknesses of Hillary Clinton, Deborah Ross, and Roy Cooper when combined with the clear Democrat voter apathy, shows the once dynamic Obama Coalition crumbling and tired."
Early voting numbers among African-Americans are down by 8.5 percent from 2012, while early voting by white voters is up 22.5 percent, the North Carolina GOP says in the statement. The group seems to think this is an opportunity for its party to regain footing in the state.
Early voter turnout among African-Americans nationally has been lower this year than in previous elections, which could ultimately hurt Democratic nominee Hillary Clinton's chance of securing the presidency.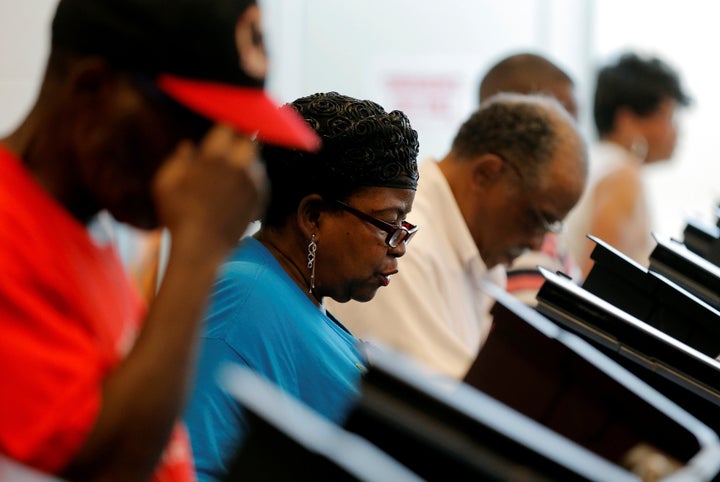 African-Americans may have been more enthusiastic to cast a vote for President Barack Obama in 2008 and 2012, but the low turnout in North Carolina stems from more than that: Members of the state's Republican Party have actively tried to reduce early voting opportunities, particularly those popular among black voters, in an effort to hurt Democrats in the election.
A memo from the state GOP urging "party line changes to early voting" was sent out in August, which led to 23 county election boards reducing early voting hours. Nine boards completely cut out Sunday voting.
And, last week, the North Carolina NAACP sued the state after election officials in Beaufort, Moore and Cumberland counties cancelled voter registrations because campaign mailers sent to voter addresses were returned as undeliverable. The NAACP argues that the purge was an attempt by the North Carolina GOP to suppress the black vote. On Friday, U.S. District Judge Loretta Biggs ordered the county election boards to restore the registrations.
At least 3,500 voters had their registrations removed from the rolls in the past 90 days, according to Penda Hair, an attorney for the NAACP, which is a violation of the National Voter Registration Act.
HUFFPOST READERS: What's happening in your state or district? The Huffington Post wants to know about all the campaign ads, mailers, robocalls, candidate appearances and other interesting campaign news happening by you. Email any tips, videos, audio files or photos to scoops@huffingtonpost.com.
Related Coverage:
Before You Go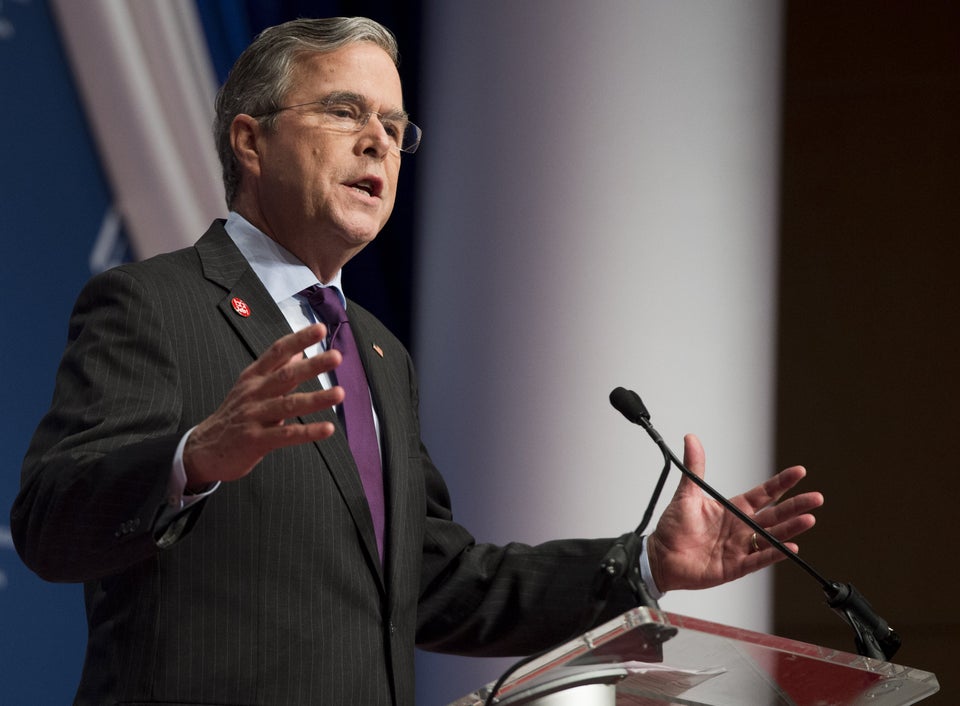 14 Worst Anti-Gay Statements By GOP Presidential Candidates
Popular in the Community