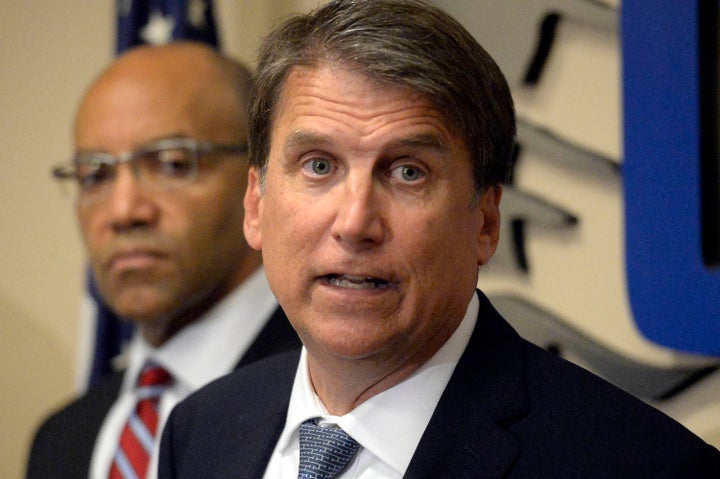 "With many outstanding votes yet to be counted for the first time, legal challenges, ballot protests and voter fraud allegations, we must keep open the ability to allow the established recount process to ensure very legal vote is counted properly," said Russell Peck, McCrory's campaign manager, in a statement. 
More than 60,000 provisional and absentee ballots have yet to be counted, with most of the provisional ballots cast in Democratic-leaning counties. Cooper won eight of the 10 counties with the most provisional ballots. McCrory was favored in the other two, as well in several other counties outside of those 10, according to The News & Observer.  
Cooper is ahead by 6,600 votes as of Sunday, although a lawyer for the candidate suggests that number is closer to 8,000.
McCrory initially said the outcome of the race wouldn't be clear until Nov. 18, once provisional and absentee ballots had been counted. McCrory has refused to concede, saying the race is too close to call.
If the race is within 10,000 votes once all of the state's ballots are tallied, then McCrory or Cooper can ask for a recount ― a procedure that likely wouldn't begin until after Thanksgiving.
McCrory's campaign is concerned about early votes tallied in Durham County, a Democratic bastion that appears to have tossed the race to Cooper when 90,000 votes came in just before midnight on Election Day. When the votes were submitted late Tuesday night, McCrory dropped from a 60,000-vote lead to being 2,500 behind Cooper.
The North Carolina Republican Party has filed a formal complaint challenging the vote count in Durham County and asking that ballots be recounted by hand. The state GOP argues that the results were put in the state's election system by officials operating with "bleary eyes and tired hands."
This post has been updated throughout to include information on McCrory's petition for a statewide recount, the latest vote tally and the protests filed in half of the state's counties.  
Calling all HuffPost superfans!
Sign up for membership to become a founding member and help shape HuffPost's next chapter