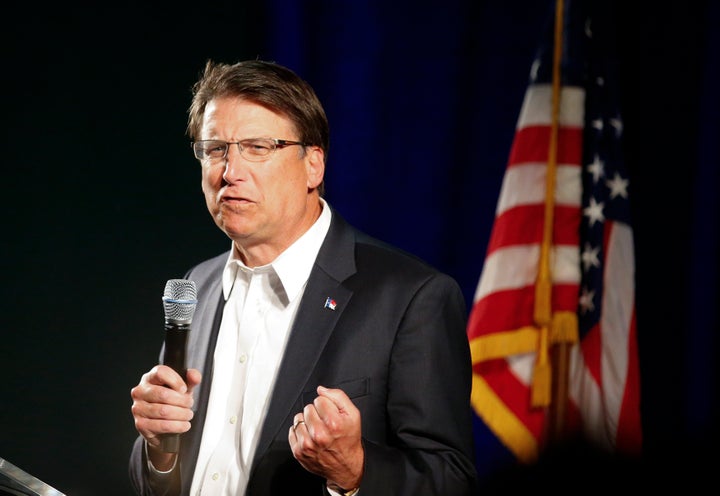 One of the states with the most restrictive voting rules in the nation will ask the Supreme Court to step in and let it enforce them in time for the presidential election.
North Carolina Gov. Pat McCrory (R) said on Friday he's ready to ask the justices to block an appeals court ruling issued last week that said the state's omnibus voting law targeted blacks "with almost surgical precision."
"Changing our state's election laws close to the upcoming election, including common sense voter ID, will create confusion for voters and poll workers," McCrory said in a statement, adding that he expects to file an emergency petition with the Supreme Court "by early next week."
On Thursday, the U.S. Court of Appeals for the 4th Circuit refused to put on hold its earlier ruling, which made waves for decreeing that the state's legislature had passed "the most restrictive voting law North Carolina has seen since the era of Jim Crow" ― and found that lawmakers acted with the intent to disenfranchise African-American voters.
To remedy those violations, the court enjoined the law in full, ordering the restoration of early voting, out-of-precinct voting and same-day registration, as well as non-enforcement of the voter ID provision. In response, the state reassured the appeals court that it had the means to comply with the ruling ahead of the election.
"Because of these assurances, we are confident that North Carolina can conduct the 2016 election in compliance with our injunction," the appeals court said in its follow-up order on Thursday.
But McCrory didn't seem convinced, insisting that allowing last week's ruling to take effect does a disservice to North Carolina.
"The court should have stayed their ruling, which is legally flawed, factually wrong, and disparaging to our state," he said in his statement.
It is unlikely that McCrory will fare much better at the Supreme Court. Under its rules, he would need to convince five justices that he has a strong enough case to merit an order allowing North Carolina to once again enforce its multiple voting restrictions.
As the 4th Circuit explained on Thursday, the justices themselves may be reluctant to intervene given the conflict contrary orders may cause for poll workers and voters so close to the election.
"Court orders affecting elections, especially conflicting orders, can themselves result in voter confusion and consequent incentive to remain away from the polls," the court said, quoting from a 2006 Supreme Court case. "As an election draws closer, that risk will increase."
Popular in the Community