A person in North Carolina used a bathroom today.
In almost any other state, that wouldn't qualify as news (nor should it). In North Carolina, it's now an act of political protest.
Mara Keisling, the head of the National Center for Transgender Equality, used the women's restroom in North Carolina Gov. Pat McCrory's office today while working to repeal HB 2, which bars transgender people from using public bathrooms that match their gender identity.
After Keisling and about 15 others sat in the rotunda for "a sort of protest and fellowship," she made the move, which she jokingly called "revolutionary" in a conversation with HuffPost Monday.
Keisling told HuffPost the event was ... uneventful.
"[I] did my business, I minded my business and I went on with my business," she said.
"This is the first time using the bathroom has really been a big news story," Keisling added. "There were people in the bathroom, and coming out of the restroom. And like the five times a day I use a public restroom, nothing happened. No one noticed."
On Monday, Democratic lawmakers in the state introduced language to repeal the law, considered one of the most egregiously discriminatory in the nation. In addition to barring people from using the bathroom that aligns with their gender identity, the law bars local municipalities in the state from passing their own anti-discrimination measures.
The governor's office didn't immediately respond to a request for comment on Monday evening.
Keisling was arrested later in the day as part of the peaceful sit-in, NCTE staff told HuffPost.
"There's never been a problem with transgender people using the bathroom," Keisling said before her arrest. "No one comes home from work and says, 'Oh honey, there were so many issues with transgender people in the bathroom today.'"
What the law has succeeded in doing, she says, is unleashing "a level of hate against trans people that we haven't seen in some time."
In addition to remarks by Republican presidential candidates like Texas Sen. Ted Cruz calling trans people "predators," Keisling cited recent comments by a Republican candidate for sheriff in Texas' Denton County who advocated beating transgender people for using their preferred restroom.
"I don't say this very often, but people like that should lose their job," Keisling said. "We can't have law enforcement threatening innocent people."
News of the adverse economic implications of the law -- which is quickly becoming a PR nightmare for state Republicans -- has dominated coverage of the bill. Lost in the discussion, Keisling said, is how much HB 2 affects the vulnerable population of trans kids.
"They just want to go to school. They do their best to pick themselves up and go to school where they might be bullied by classmates or even teachers," she said. "And then they come home and and they turn on the news and find out the governor is bullying them, too?"
"It's not safe. It's not good public health," Keisling said of the bill. "If you're going to pretend you care about children, care about children. Don't say about you care about North Carolinians and then don't expand Medicaid or protect rights."
Support HuffPost
Every Voice Matters
Before You Go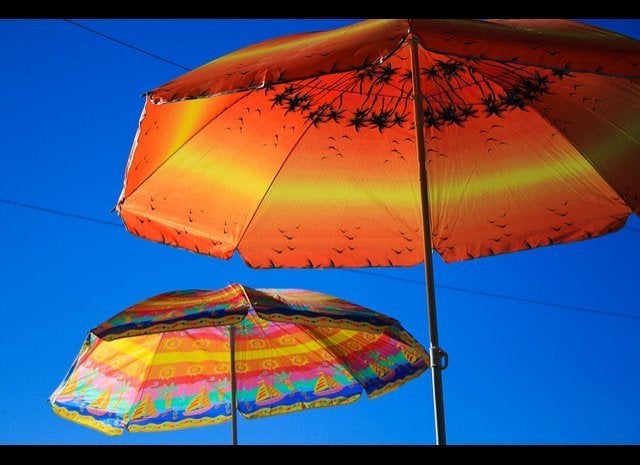 15 Things To Know About Being Transgender By Nicholas M. Teich
Popular in the Community