North Carolina Republicans, who have been reprimanded by federal courts for targeting minorities with voter ID restrictions and gerrymandering, passed legislation last week to eliminate primary elections for state judges next year in what critics say is a blatant and brazen attempt to take control of the state's courts.
Democratic North Carolina Gov. Roy Cooper vetoed the bill on Monday, but Republicans have a supermajority in the state legislature and can override the governor's veto.
Rep. David Lewis and Sen. Ralph Hise, Republicans in charge of the elections committees in their respective chambers, issued a statement Monday urging lawmakers to override Cooper's veto, according to the News and Observer.
The Republican plan has two prongs. Lawmakers are considering new maps for state court districts with a plan that would require many African-American and Democratic judges to run against each other. While that effort has yet to pass the legislature, lawmakers last week passed the separate bill that would, among other things, get rid of primary elections for state judges.
Democratic Rep. Marcia Morey, formerly the chief district judge for Durham County, called the Republican effort a "1-2 punch."
But Rep. Justin Burr, a Republican pushing the new maps, has said the changes are needed to fix outdated maps that were drawn 62 years ago.
Elections for two courts included in the GOP plan ― the state court of appeals and the state supreme court ― are held on a statewide basis. Melissa Kromm, director of North Carolina Voters for Clean Elections, said the inclusion of those two courts signaled that canceling the elections was part of a plan by lawmakers to push for a constitutional amendment next year to eliminate judicial elections altogether.
Instead, she said, Republicans would prefer to have judges appointed by lawmakers. Kromm noted that Republicans lost their majority on the state supreme court last year and that no Democrat on the 7-person body is up for re-election until 2022.
"This legislation abolishes a scheduled election and takes away the right of the people to vote for the judges of their choice. It is the first step towards a constitutional amendment that will rig the system so that the legislature picks everybody's judges in every district instead of letting the people vote for the judges they want," Cooper said in his veto message. "If the legislature doesn't like the fact that judges are ruling many of their laws unconstitutional, they should change their ways instead of their judges."
Republicans have pushed a number of measures to increase their influence in the courts while moving to reduce Cooper's appointment power throughout the state. Critics say this is the latest attempt to entrench Republican power in the state.
"It's a huge development and it's part of an ongoing diabolical plan that the Republican leadership have been promoting and implementing to take over one branch after another," said Bob Hall, the executive director of Democracy North Carolina, a watchdog group.
The proposed changes to the courts comes amid a slew of high stakes litigation in the state. The state courts, for example, are considering a Cooper challenge to a law passed by lawmakers stripping his authority to appoint members of state and local elections boards. State courts have also weighed in on key labor, environmental and voting cases in recent years.
Morey said the Republican effort was "retaliation" against the judiciary for rulings they didn't like. She said she thought there was merit to looking at selecting judges by a "totally independent" body, but believes the so-called "merit selection" Republicans want to push would be political.
"We need some improvements, there's no doubt about that, but the way these two bills have come across it's only for political advantage," she said.
Both Kromm and Hall said that the state was likely to see more litigation as it draws new election boundaries after the 2020 Census.
"It is pretty clear, starting with adding party labels onto judicial elections, that they are trying to engineer or takeover the judiciary," Kromm said. "At some point, the leadership in the North Carolina general assembly has been disappointed in the judiciary, it hasn't ruled their way ... they're looking for some way to stack the deck to get the judges they want."
The new maps Republicans are pushing would increase the power of rural voters in electing judges, carving out Republican-leaning districts in places that have traditionally been Democratic strongholds.
The plan comes at a time when Republicans have faced unequivocal rebukes from federal courts over limiting voting rights through both gerrymandering and voter ID laws.
Earlier this year, the U.S. Supreme Court rejected two racially gerrymandered North Carolina congressional districts and upheld a lower court ruling that 28 state legislative districts were illegally drawn to dilute the influence of black voters. The U.S. Court of Appeals for the 4th Circuit ruled last year, in a decision the U.S. Supreme Court declined to review, that the state's voter ID law targeted black voters with "almost surgical precision."
Getting rid of the primaries, Hall said, would open up the floodgates for candidates for judicial elections and deprive voters of the opportunity to vet them.
"You're opening up a free-for-all election in November where you could have four or five Democrats, four or five Republicans and a libertarian and an independent all on the ballot. The winner could get 20 percent of the vote and become the next judge, even the next state supreme court judge," he said.
Kromm said if Republicans succeeded in exerting control over the judiciary in North Carolina, they could be emboldened to do it in other states.
"If it can be done in North Carolina it can be done in any state," she said. "We have to draw a line in the sand at the judiciary. The judiciary has to be fair and impartial. We have to have judicial independence for our democracy to work."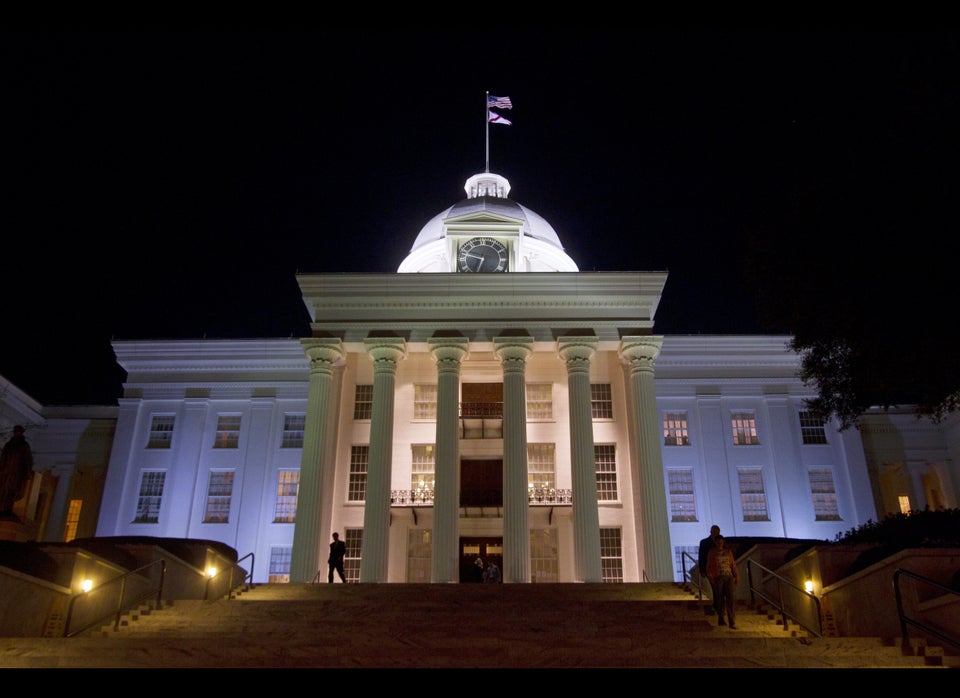 U.S. State Capitol Buildings
Popular in the Community