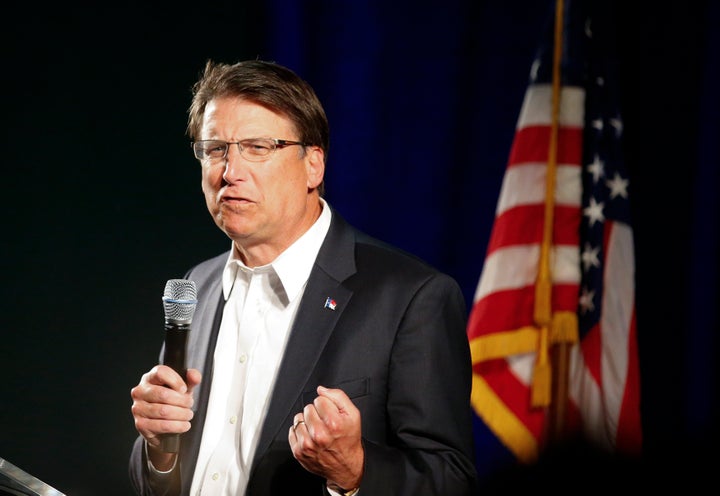 WASHINGTON -- When North Carolina Gov. Pat McCrory (R) signed HB 2 into law in March, with the swish of a pen, he overturned all of the state's local ordinances that protected lesbian, gay, bisexual and transgender people from being discriminated against.
But there was another consequence to the sweeping anti-LGBT law: It wiped out local anti-discrimination protections for veterans, too.
Two jurisdictions in North Carolina -- Greensboro and Orange County -- had ordinances in place that barred job discrimination against vets. These types of protections trace back to the Vietnam War, when vets couldn't get work as a result of their military service. In more recent years, veterans' advocates have raised concerns about Iraq and Afghanistan War vets being turned away from jobs because of employers' fears, unfounded as they may be, that they suffer from post-traumatic stress disorder and would be emotionally unstable on the job.
McCrory eliminated those two local ordinances for veterans when he signed HB 2. The law also ensures that cities and counties can't pass these kinds of protections going forward.
That's not sitting right with some members of Congress who served overseas.
"While rooted in hostility toward the lesbian, gay, bisexual and transgender (LGBT) community, HB 2 also preempts municipal non-discrimination protections for veterans and the men and women of our Armed Services," reads a letter sent to McCrory this week, signed by eight House Democrats who are also veterans.
"By signing HB 2 into law you legalized discrimination against North Carolinians who put their lives on the line in service to our country," it continues. "As fellow veterans, we believe this law and your actions are unconscionable. We urge you to support the immediate repeal of HB 2."
Lawmakers on the letter include Democratic Reps. Seth Moulton (Mass.), a Marine vet who served in Iraq; John Conyers (Mich.), who served in the Army during the Korean War; Ruben Gallego (Ariz.), a Marine vet who served in Iraq; Ted Lieu (Calif.), who is in the Air Force reserves; Jim McDermott (Wash.), who served in the Navy during the Vietnam War; Jose Serrano (N.Y.), who served in the Army; Mark Takai (Hawaii), who is in the Army National Guard; and Tulsi Gabbard (Hawaii), who served in the Army during the Iraq War.
There's still a federal law that bans discrimination against military vets. But if you're an Iraq War vet who lives in Greensboro and you think you're being turned away from jobs because of your military background, you can't seek a remedy at the state level anymore. You'd have to go through the federal system, which costs more and is more complicated.
McCrory's press office did not respond to a request for comment.
Before You Go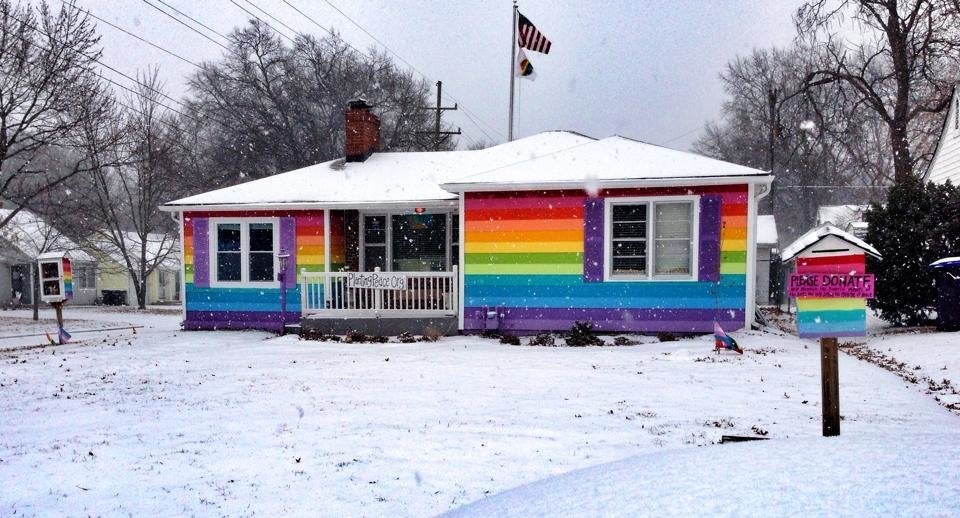 11 People Who Took On Anti-LGBT Bigots With Awesome Results
Popular in the Community