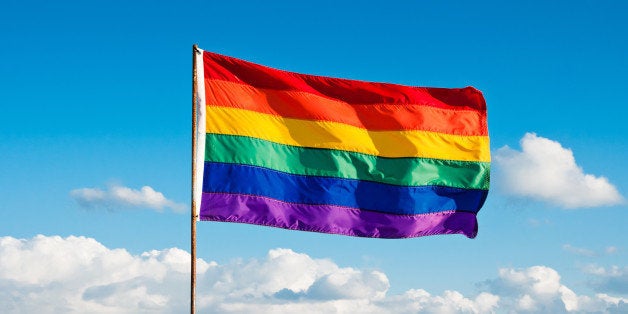 By Rebecca Isaacs, Executive Director of Equality Federation and Chris Sgro, Executive Director of Equality North Carolina
The march towards freedom, fairness and equality for lesbian, gay, bisexual and transgender (LGBT) people continues after the Supreme Court's marriage decision. Together, we're going to continue winning one town, city and state at a time.
Progress hasn't come easily, and there are many challenges ahead of us. That's why LGBT advocates from the state-based equality movement will convene in Charlotte this week for Equality Federation Institute's annual Summer Meeting, hosted by Federation member Equality North Carolina.
"Why Charlotte?" Our answer is simple. We have learned from the courageous leaders who came before us - from Harvey Milk to Bayard Rustin -- to push forward even when it feels impossible. We are driven to build a North Carolina and a nation that values all of us and ensures no one is left out of America's promise.
This year, politicians who are hanging on to the cynical politics of yesteryear have misrepresented North Carolinians. In Charlotte, the City Council blocked the passage of a nondiscrimination ordinance. Some councilors drummed up nasty stereotypes about transgender people to persuade colleagues to vote "no."
At the state level, the legislature overrode Governor McCrory's veto and passed a bill that allows magistrates to refuse to marry same-sex couples. North Carolina is one of 31 states that does not have a state-wide law protecting all LGBT people from discrimination despite the 73 percent of North Carolinians who support such protections.
North Carolina isn't the only state facing these challenges. In the first half of 2015, 85 anti-LGBT pieces of legislation were introduced across the country. Texans fought off 20 such bills, and Oklahoma defeated 18. In California, a group is currently gathering signatures to put an anti-transgender bill on the ballot.
Despite these obstacles, we've achieved many victories across the country this year. Greensboro passed a law protecting LGBT employees, Nevada removed healthcare exclusions for transgender employees and Utah passed a non-discrimination law protecting LGBT people from discrimination in employment and housing. Public support for fairness and equality is at an all-time high, and new partnerships like the one between Equality Federation, Equality North Carolina and the NAACP are paving the way for a broader social justice movement that leaves no one behind.
With all of the activity at the state level, the benefit of Summer Meeting cannot be overstated. With each legislative battle, we learn important lessons about ourselves, our community and how to win. Summer Meeting will include opportunities for leaders in the equality movement to share their strategies for success, from lessons learned from defending the transgender community to strategies for building broad social justice coalitions.
We'll be discussing the path forward to secure discrimination protections in the 31 remaining states and build momentum to pass protections at the national level. We'll tackle issues on aging, youth and homelessness. We'll have frank conversations about the high rates of violence against transgender and gender non-conforming people, and we will talk about how to address racism and racial inequality.
We can't achieve all of this on our own. In the coming months, state-based equality organizations need your support. Far too many people believe that with marriage the fight is over. Far too many people believe LGBT people already have legal protections from discrimination in employment and housing. Talk to your family and neighbors, give time and money to your local equality leaders, and never give up. All of us must work together to achieve fairness and justice for all.
Rebecca Isaacs is the Executive Director of Equality Federation. Chris Sgro is the Executive Director of Equality North Carolina.
REAL LIFE. REAL NEWS. REAL VOICES.
Help us tell more of the stories that matter from voices that too often remain unheard.