WASHINGTON, June 22 (Reuters) - A North Carolina man has been charged with an alleged plot to buy a semiautomatic rifle which he planned to use to kill Americans to show his support for the Islamic State militant group, the U.S. Department of Justice said on Monday.
Justin Nojan Sullivan, 19, of Morganton, North Carolina, who was arrested Friday, is due to appear in federal court in Charlotte at noon (1600 GMT), said a spokeswoman for the U.S. Attorney's Office for the Western District of North Carolina.
Sullivan is charged with one count of attempting to provide material support to Islamic State and two counts of weapons charges.
According to the complaint, Sullivan, who described himself as a Muslim convert, was tracked by the FBI after his father called the police in late April to report his son was trying to burn Buddhist religious objects in their home in an apparent Islamic-State inspired tirade and the family were scared to leave the house.
This month, Sullivan plotted with an undercover FBI agent to buy a semi-automatic rifle at a gun show, telling the agent "the war is here," according to the complaint.
He then asked the agent to send him a homemade silencer as he planned on carrying out "minor assassinations before the big attack for training" and planned to send a video to Islamic State.
He was arrested at his home after receiving the silencer through the mail, prosecutors said.
A spate of mostly young men have been arrested in the United States in recent months, with many plotting 'lone wolf attacks' in support of Islamic State, a violent group which controls parts of Syria and Iraq and has vowed attacks on the West.
On Friday, two men in Boston pleaded not guilty to plotting to behead Massachusetts police officers and another man was arrested in Ohio for attempting to provide material support to the militant group.
Federal officials have said they are investigating such cases in all 50 states. (Reporting by Lindsay Dunsmuir; Editing by Bill Trott and James Dalgleish)

Before You Go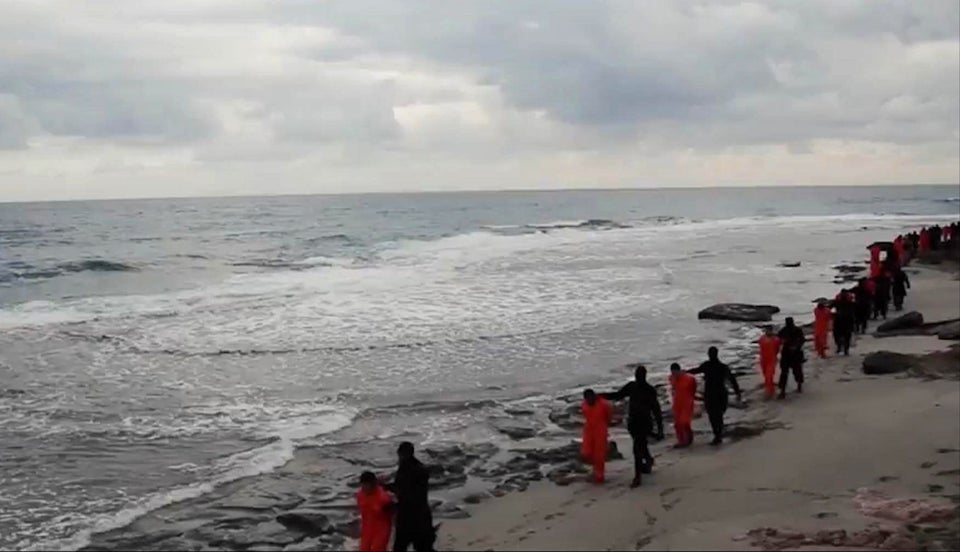 Victims of the Islamic State
Popular in the Community