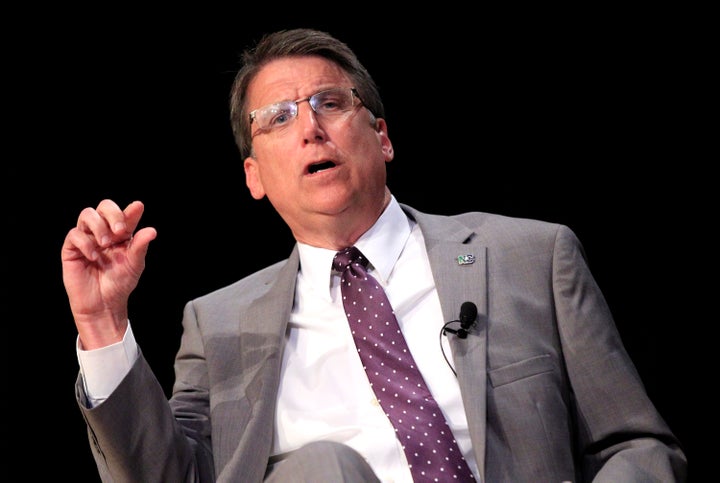 North Carolina Gov. Pat McCrory (R) signed a bill into law on Monday that makes police dashboard camera and body camera footage exempt from the public record.
House Bill 972 does make such video accessible to people who can be seen or heard in it, along with their personal representatives ― but they must file a request to obtain the footage. If the request is denied, the petitioners must go before the state's superior court. Requests can be denied if the recording is part of an active investigation or to protect a person's safety or reputation, among other conditions.
The new law now removes any lingering doubt: Such recordings are not public records. They can be made accessible to certain individuals, but only under the stringent conditions described above.
North Carolina Department of Public Safety Secretary Frank L. Perry said in a statement that the law "strikes a necessary balance between maintaining the confidentiality of law enforcement recordings when necessary to protect an ongoing criminal or internal investigation and the need to provide for an expedited and simplified process for disclosure."
The law sharpens guidelines for the release of footage and "advances uniformity, clarity, transparency and timeliness where previously none of these were well defined in state statute," he added.
"If you hold a piece of film for a long period of time, you completely lose the trust of individuals," McCrory said. He added, however, that officials have learned that "if you immediately release a video, sometimes it distorts the entire picture, which is extremely unfair to our law enforcement officials."
Protests calling for justice in the police shootings of two black men and the massacre of five police officers last week may have helped motivate McCrory to sign the bill.
Alton Sterling, 37, was shot and killed by police in Baton Rouge, Louisiana, last Tuesday. Philando Castile, 32, was shot and killed by police in Falcon Heights, a suburb of St. Paul, Minnesota, the following day. On Thursday, five Dallas police officers were shot by a sniper following a peaceful Black Lives Matter protest.
Graphic cell phone video footage of Sterling and Castile's deaths have also made national headlines.
"It was news that shook this nation. It was news that shook communities. It was news that shook law enforcement communities throughout the United States and right here in North Carolina," McCrory said. "Sadly, our country and state have been through these types of situations before. We've learned from them, we've recovered from them and we've united after them. I've seen it firsthand as a mayor."
McCrory also instituted the Blue Alert System on Monday, which will help catch anyone who plans to attack or harm public safety officials.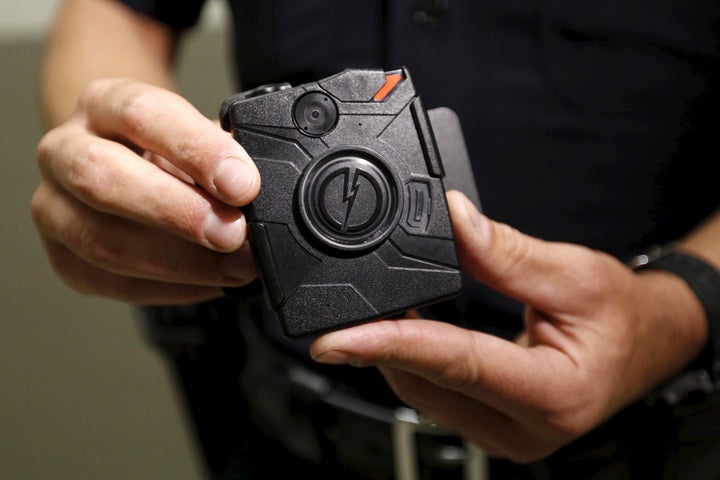 North Carolina isn't the only state to extend extra ― and sometimes redundant ― protections to police officers recently. In May, Louisiana Gov. John Bel Edwards (D) signed a bill making all attacks on law enforcement officers, firefighters and EMTs a hate crime, though state law had already established harsher punishment for the murder or assault of police officers. By adding an extra level of protection for police, the bill's proponents argued, the state was showing much it values law enforcement officers.
For McCrory, the goal appears to be simpler.
"My goal is to protect those who protect us," McCrory said at the bill's signing. He added that the law is fair for everyone, and that "it's better to have rules and guidelines with all this technology than no rules and guidelines whatsoever."
"People who are filmed by police body cameras should not have to spend time and money to go to court in order to see that footage," she said. "These barriers are significant and we expect them to drastically reduce any potential this technology had to make law enforcement more accountable to community members."
"People who are filmed by police body cameras should not have to spend time and money to go to court in order to see that footage."
"We are equally concerned about the loss of dashcam [footage]," Mike Meno, communications director for the ACLU of North Carolina, told The Huffington Post.
Meno said the organization is asking anyone who has an issue obtaining footage from any law enforcement agency in the state to contact them. The ACLU will also be reminding North Carolina citizens that they have a right to film their encounters with the police.
"Citizens having smartphones in their pockets empowers them to hold police accountable," Meno said.
North Carolina's new law will go into effect on Oct. 1.
Correction: A previous version of this story mischaracterized the prior legal status of police camera footage. The story was also updated after publication to include a statement from Frank L. Perry.
Before You Go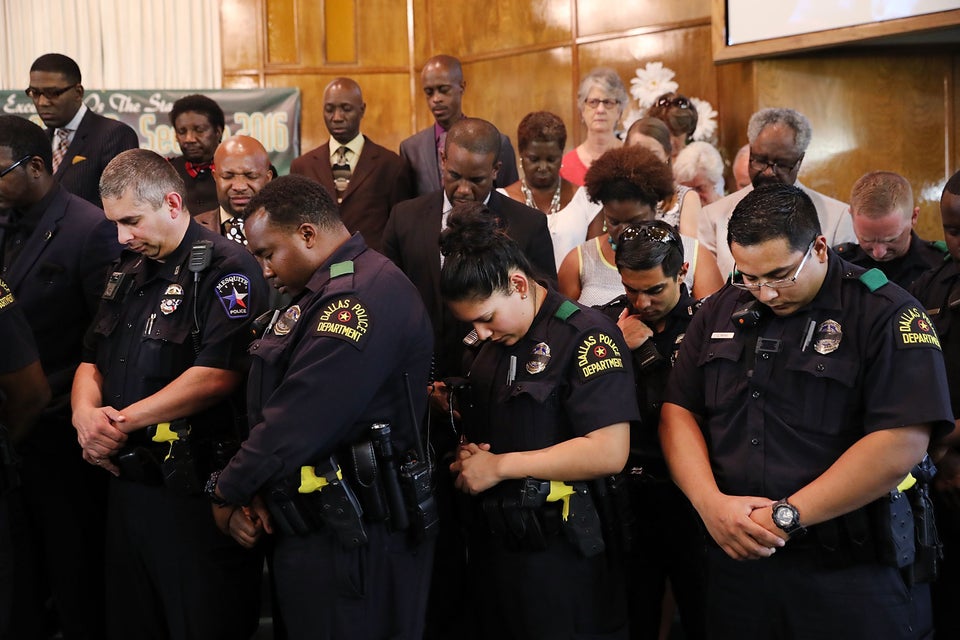 Multicultural Prayer Vigil in Dallas
Popular in the Community