WASHINGTON -- With 2014 officially underway, North Carolina will be home to one of the most competitive Senate races in the run-up to midterm elections in November. But while incumbent Sen. Kay Hagan ranks among four vulnerable Senate Democrats up for reelection, a heated primary among her Republican opponents might just give her an unexpected boost.
In a year-end fundraising email sent Tuesday, tea party candidate Greg Brannon launched into a lengthy attack against state House Speaker Thom Tillis, the most prominent Republican looking to unseat Hagan. Brannon, a North Carolina physician, used the email to drudge up Tillis' controversial decision to pay two of his top staffers an extra month's salary after they resigned for sharing intimate relationships with lobbyists in 2012.
"His Chief of Staff­ who shared an apartment with my opponent ­­and his Policy Analyst were forced to resign after it was revealed they were having 'inappropriate' relationships with lobbyists," Brannon writes of Tillis. "But my opponent still gave both of them 'golden parachutes' a full months pay after they resigned from their position."
The "golden parachutes" allegation was incidentally first raised by the Democratic Party of North Carolina and nonprofit Progress North Carolina last year, after Tillis authorized payments of $12,500 to Charles Thomas, his ex-chief of staff, and $6,833.33 to Amy Hobbs, his former policy advisor. Democrats called on Tillis at the time to use campaign money, rather than taxpayer funds, to pay the former staffers. Tillis defended his decision citing the "human side" of the situation, noting both staffers still had family obligations to take care of.
Brannon used the incident to cast Tillis as a Washington insider beholden to the special interests of lobbyists. In his overarching message, Brannon pitted the tea party against establishment Republicans -- once again underscoring that 2014 will be a reflection on the so-called GOP civil war as well as the battle between the parties for the Senate majority.
"My opponent is an establishment insider who believes he is entitled to North Carolina's Senate seat, and he's marching to Washington to cut deals that benefit his cronies," Brannon writes. "The Big Government establishment knows I'm not one of 'their guys.' And they want nothing more than to see the Tea Party candidate go down in flames this election."
A spokesman for Tillis did not return a request for comment.
Tillis became the first candidate to release a television ad Thursday, as part of a $300,000 ad buy in which he tied Hagan to Obamacare and labeled the health care law a "disaster."
While Tillis is the best-known candidate, he is far from a frontrunner, as North Carolina's political climate shifts further to the right with the state's recent enactment of sweeping voter ID laws, a ballot initiative that banned same-sex marriage and increasing restrictions on abortion rights.
The conservative movement has posed an uphill battle for Hagan, who was elected to the Senate amid the Barack Obama wave of 2008. But while Republicans have pinned their hopes on taking down Hagan by zeroing in on the flawed rollout of Obamacare, a crowded and ugly GOP primary could jeopardize their chances.
HuffPost Pollster's model, which combines all publicly available polling, has shown Hagan holding an advantage over Tillis, although all polling to date on the matchup has come from the Democratic-leaning Public Policy Polling. A PPP poll last month did, however, reflect the toll of the health care law's early failures on Hagan's numbers, and the race was deemed a toss-up.
Read Brannon's full email below: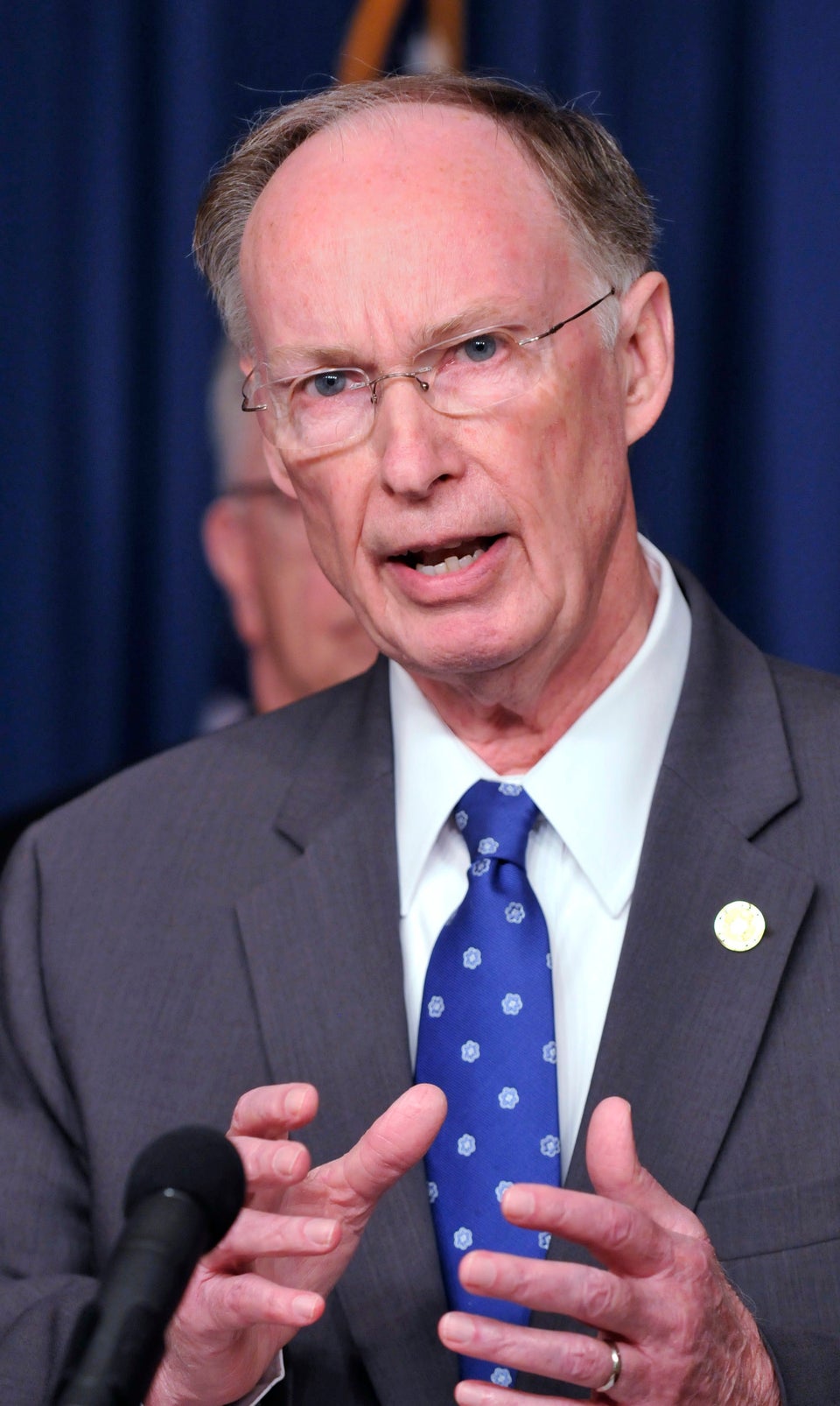 United States Governors
Popular in the Community