When Megan Taber started her job at a middle school in Chapel Hill, North Carolina, she was promised a modest salary increase for every year she worked. Now, after seven years in the classroom, she actually makes less than she did on her very first day, when inflation is taken into account.
"There is really no money for schools now … they're not going to have money for anything," Jewell said. "Even if they do throw us a crumb, like a 1 percent or 2 percent raise, it does not erase what they did last year which was … diverting public dollars to private schools, stripping teachers of their rights as a state employee."
"The tax bill is not going to be the major factor in our revenues in the future," he said. "The major issues for our revenue projections are going to be a growing economy on the positive end and Medicaid costs on the negative end."
Yevonne Brannon, a leader of Public Schools First NC, is more optimistic. She told HuffPost she's confident that some sort of deal will be worked out, although she's not sure how far it will go.
"Teachers have done a very effective job of getting the public engaged and trying to stop the mass exodus that we're experiencing right now with our teachers leaving the profession," Brannon said. "I do think we'll see something done, I think its going to be number one on their agenda."
In the meantime, concerned community members, like Deborah Gerhardt, a University of North Carolina-Chapel Hill assistant law professor whose kids attend Chapel Hill-Carrboro City Schools, are trying to help teachers out with fundraisers and community events. Gerhardt helped organize the town hall where local teacher Megan Taber spoke in April, and she has been selling T-shirts to help put a few extra dollars in teachers' pockets.
"During the holiday time we raised enough money to give a 140 dollar bonus to every teacher in the middle school," Gerhardt told HuffPost. "But that's not going to prevent us from loosing our best teachers."
Meanwhile, Taber –- who teaches middle school social studies and was recently named one of her school's Teachers of the Year -- told HuffPost that she's not sure she'll be able to stay at her job if the Legislature does not improve working conditions for public school teachers.
"I was hoping to have a long term career here, but I can't currently claim that that's going to be in the case if nothing changes," she said.
CORRECTION: Megan Taber teaches at a middle school in Chapel Hill, North Carolina. A previous version of the story said she taught at North Carolina's Chapel Hill middle school.
Before You Go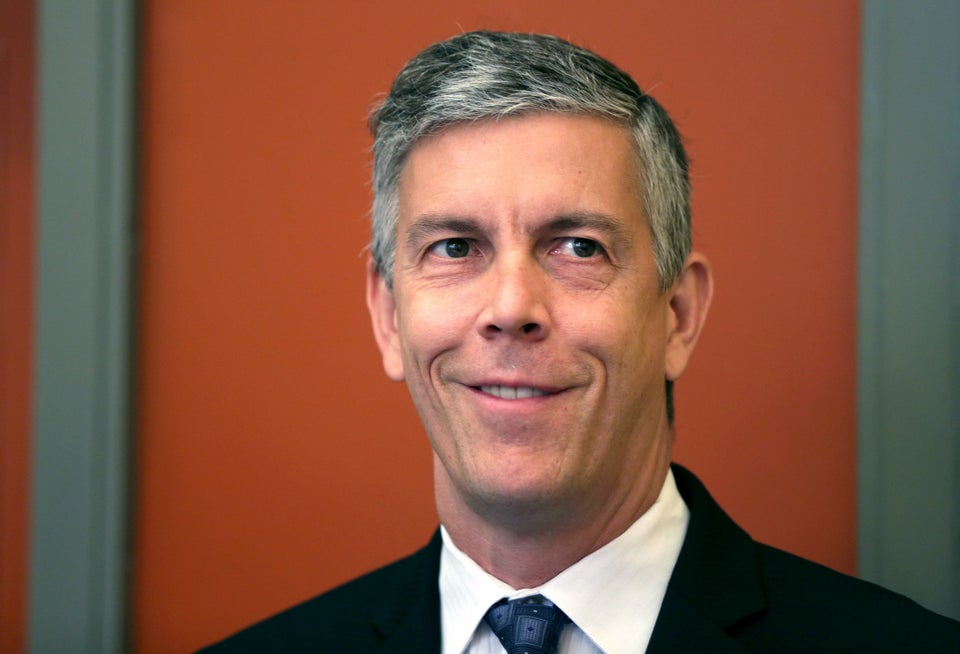 Education Leaders Who Have Never Taught
Popular in the Community