 The number of teachers leaving the classroom in North Carolina reached a five-year high during the 2012 – 2013 school year, according to the state's Annual Report on Teachers Leaving the Profession. These new figures have contributed to an ongoing debate over whether the state now faces a mass exodus of teachers.
Presented to the State Board of Education on Wednesday, the report said school systems throughout the state had an average teacher turnover rate of 14.33 percent last year. In real numbers, this means that 13,616 of the state's 95,028 teachers left their districts. By contrast, teachers left their districts at a rate of 12.13 percent during the 2011 – 2012 school year.
The report notes that teachers most frequently left their school districts last year to teach in another North Carolina school, or to move to a non-teaching position in education, or for reasons beyond their control, such as health issues or family relocation. However, 15 percent of teachers also reported that they were leaving their districts for personal reasons, which included relocating to teach in another state or feeling dissatisfied with the profession.
Rodney Ellis, president of the North Carolina Association of Educators, told The Huffington Post on Wednesday that while he had not yet read the report, he wasn't surprised by what he had heard about the results. He noted that North Carolina educators are some of the lowest paid in the nation.
"We're losing a number of teachers in North Carolina, so many of them are going across the border and receiving an immediate salary increase," he told HuffPost.
Karey Harwood, executive director of the nonprofit group Public Schools First NC, told HuffPost over the phone that she fears future teacher turnover reports will look worse than this most recent one.
"There are some indications, mostly anecdotal, that there are teachers who have reached the tipping point and are looking to teach in a neighboring state or in a profession entirely other than teaching," she said.
"The truth is that relatively few North Carolina teachers leave the profession to teach in other states. Moreover, this trend has been consistent for years, no matter who was in charge of our political institutions," he wrote. "Compensation may be an incentive for a North Carolina teacher to find a job in another state, but the ultracompetitive job market in many of them is a powerful disincentive."
"We are going to be looking at masters pay and pay raises and will the pay raises be based on performance or market conditions for individual studies. For example, math and science teachers get more than a P.E. teacher based upon the market conditions and will it be based upon tenure," he said during a radio interview.
Before You Go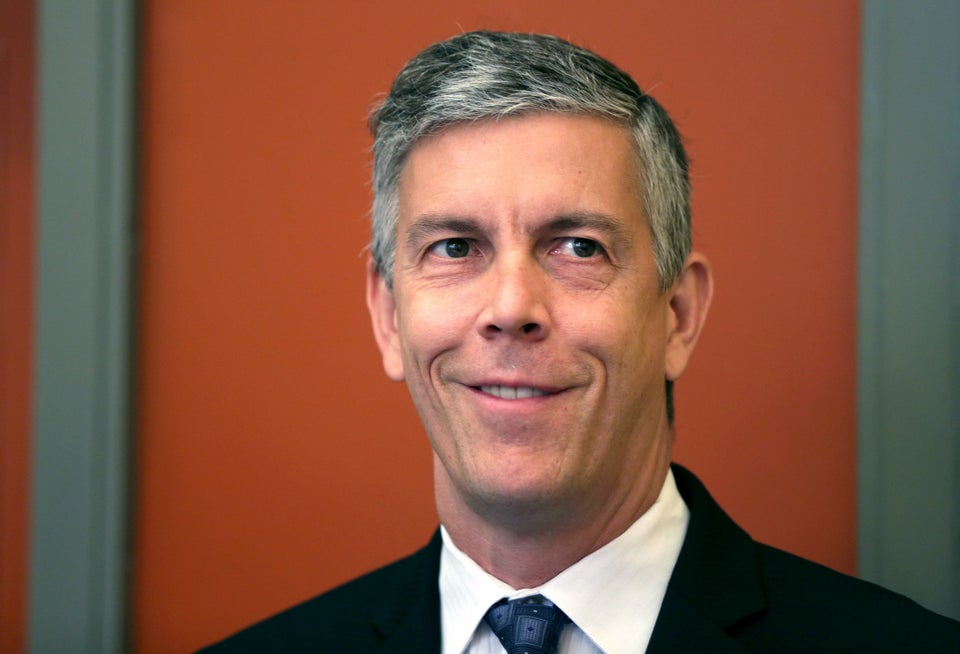 Education Leaders Who Have Never Taught
Popular in the Community