Now, an emerging movement is encouraging teachers to get out of their classrooms, get involved and ask for everything back.
Several weeks ago, an activist who goes by the pseudonym Mike Ladidadi came up with the idea for a statewide teacher walkout scheduled for Nov. 4. The plan was to give teachers the opportunity to express their dismay and demand change.
While some Facebook commenters have criticized the event for encouraging teachers to walk out on their students, as Ladidadi told The Huffington Post, the idea is fluid. Even if teachers do not feel comfortable skipping out on school, the goal is for them to participate in some form of activism on that particular day.
"I don't want to come across suggesting everyone strike in North Carolina," Ladidadi told HuffPost over the phone. "The idea is to rally people, but everyone needs to make their own decision about how their voice should be heard."
Without action, some are worried that the most qualified teachers will leave the state or profession, and K–12 education will suffer.
"I received a lot of feedback statewide [about the walkout]," teacher Josh Hartman told HuffPost. "There are people who think it's crazy. They are imagining us leaving our classroom midday with all these kids on their own. But that's not what we're trying to do. We are just as concerned about student safety; we just want to express some very important things."
Hartman, who is a technology teacher at an elementary school, created the website for the walkout. While he says some teachers are afraid of vocalizing their support for the walkout, because he plans on quitting his job this year to work as a photographer, he has no fear of repercussions.
"A lot of teachers are scared because if we call in sick that day, [school districts are saying] 'Oh we're going to require a doctor's note,'" Hartman said, although he could not provide any documentation or proof of school districts' threats.
While Hartman said that he loves his job, he said he's "making little over 100 bucks a day, and that's not enough."
"The system views us as disposable," he added. "They don't care if I leave because there will be someone replacing me."
Hartman described a culture where teachers are voiceless -– a problem he partially attributed to the fact that North Carolina is a right-to-work state, meaning that it does not allow unions.
Neither Rodney Ellis, the president of the North Carolina Association of Educators, nor June Atkinson, the North Carolina superintendent of public instruction, could officially comment on the walkout, but they both noted that it signifies the high level of frustration felt by North Carolina educators and parents.
"Right now I'm meeting with teachers and the big question is: Why? Why? Why is this happening in North Carolina?" Atkinson told HuffPost.
"The decisions [legislators have] made are having a terrible impact on the morale of educators," Ellis said. "We're going to see a large exodus of quality educators in our state."

Before You Go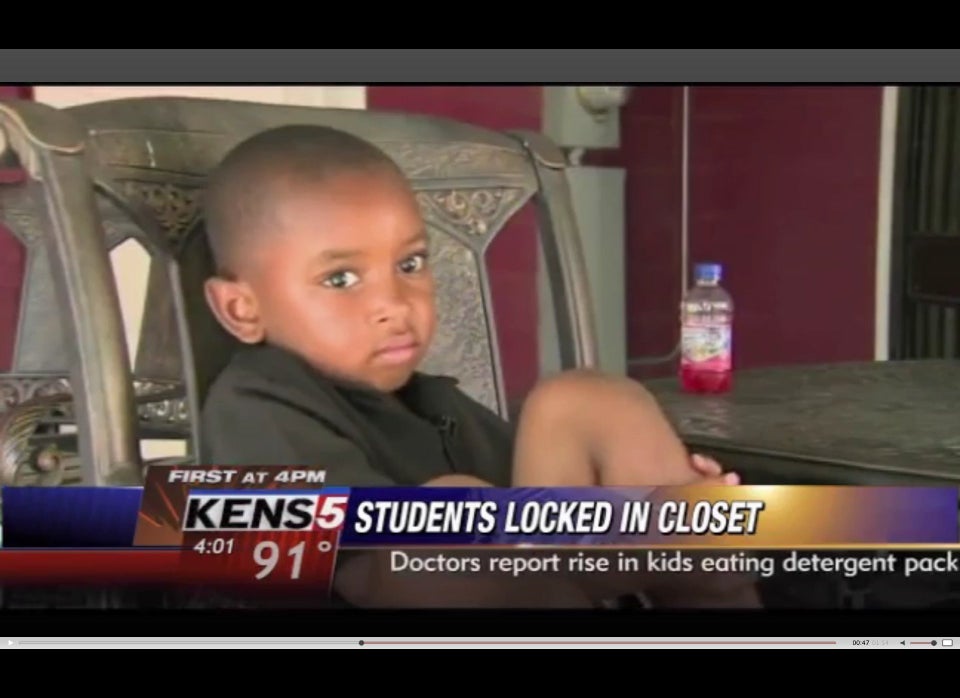 Teacher Controversies
Popular in the Community