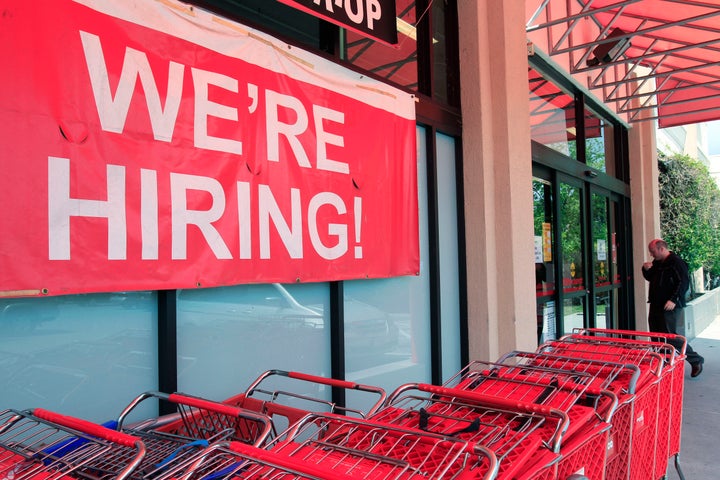 North Carolina Gov. Bev Perdue (D) does not like the latest attempt by Republicans in the General Assembly to link unemployment benefits and budget cuts, which is bad news for the tens of thousands of jobless North Carolinians who want their benefits back.
In April, Perdue vetoed a bill attaching a reauthorization of federal unemployment benefits to big budget cuts that Perdue said would have resulted in mass layoffs. As a result, the federal Extended Benefits program expired in North Carolina, initially stranding some 37,000 people laid off through no fault of their own.
Since then, the impasse has stopped checks for between 43,000 and 46,000 people, according to the North Carolina Employment Security Commission.
This week, Republicans in the General Assembly introduced new legislation that tied the benefits to less severe cuts. Jordan Shaw, a spokesman for Republican House Speaker Thom Tillis, said the cuts would only take effect if the assembly fails to pass a full budget by the end of June. Without the Republican measure, Shaw said, the state government will shut down.
"It doesn't make a lot of sense to extend unemployment benefits if at the end of the month we're going to have 200,000 more people on the unemployment rolls," Shaw said, adding that the new measure would impose budget cuts for three months instead of for the rest of the year.
"We've come down from off of our mountain," he said.
Perdue is not impressed by their descent. She still wants a bill that restores the benefits with no strings attached.
"For weeks, 42,000 unemployed North Carolinians have waited for the legislature to show leadership by passing legislation that will restore their federal unemployment benefits," Perdue said in a statement Wednesday night. "If this bill were to become law in its current form, thousands of teachers, teaching assistants and students would be held hostage by the legislature's political games. On behalf of the 42,000 unemployed North Carolinians who have been denied benefits, I call on the General Assembly to act and pass a bill that solely addresses these federally funded unemployment benefits."
North Carolina House Minority Leader Joe Hackney (D) told HuffPost a compromise is not in the offing. "They are poles apart and a veto is expected," Hackney said in an email.
Charlotte resident John Allison, 37, told HuffPost he thought it might be time for Perdue to consider compromising. Allison said he'd been collecting unemployment since he lost his job as a landscaping consultant in 2009 until the checks stopped in April. He's not sure how he'll make his next rent payment.
"I'm starting to run out of money and starting to get a little worried about it," he said. "I have maybe a couple of hundred dollars left and I have bills to pay."
The federal aid expired because North Carolina failed to modify the arcane trigger that determines whether a state is eligible for the program, which gives up to 20 weeks of checks to jobless workers who exhaust up to 79 weeks of combined state and federal benefits. A state is eligible for those last 20 weeks so long as its unemployment rate is above 8 percent and also 110 percent of the rate within either of the two previous years. In December, realizing that many states would start to miss the latter requirement despite persistent joblessness, Congress invited states to make their triggers more liberal.
No state has had more trouble with conforming to the new federal law than North Carolina. Twenty-five states have taken Congress up on its offer, most of them without controversy. Michigan, Missouri and Florida lawmakers modified their states' triggers with compromises that reduced state benefits. In Tennessee, after letting the program lapse in April -- apparently by accident -- lawmakers returned to the issue and passed a law restoring the benefits this month.
The benefits pump millions into state economies yet don't burden state budgets, except in the case of the 2 percent of claims from people laid off by local and tribal governments.
HuffPost readers: Affected by the benefits lapse in North Carolina or anywhere else? Tell us about it -- email arthur@huffingtonpost.com. Please include your phone number if you're willing to do an interview.
Story updated to include comments from John Allison.
Calling all HuffPost superfans!
Sign up for membership to become a founding member and help shape HuffPost's next chapter