A North Carolina prosecutor announced Wednesday that he would decline to bring charges in one of the few cases of voter fraud in the state during the 2016 election.
The decision is significant because North Carolina is asking the Supreme Court to uphold a law that would require voters to show photo ID at the polls. Of the 4.8 million votes cast, the incident was the single case of in-person voter impersonation at the polls in the 2016 election in North Carolina ― the kind of fraud the voter ID law would prevent.
The 67-year-old woman, whose name is not being released, voted for Donald Trump on behalf of her mother, who died on Oct. 26, weeks before Election Day. The woman told the State Board of Elections that her mother had told her "if anything happens you have my power of attorney and you be sure to vote for Donald Trump for me."
Just a week after her mother died of a stroke, the woman took a copy of her power of attorney to the polls and voted on behalf of her mother. She told the Board of Elections that no one asked to see the power of attorney.
"It was the last thing I could do for her and I felt excited to do that for her," the woman told investigators. "Please understand that my actions were in no way intended to be fraudulent but were done during my grief and an effort to honor my mothers [sic] last request and I knew that one vote from this 89 year-old lady would not affect the outcome of the election anyway."
David Learner, the Republican district attorney for Burke, Caldwell and Catawba counties, said it didn't make sense to charge the woman, who he said broke the law "out of sheer ignorance."
"This woman is 67 years old and has never run afoul of the law for anything more serious than a speeding ticket," Learner said in a statement. "It is not in the public's interest to charge her with this felony offense."
The woman's case and the Board of Elections audit highlight how voter fraud is not nonexistent, but that when it does occur it is often done without intending to defraud an election. The state audit found that 0.01 percent of the 4.8 million ballots cast in the 2016 general election were cast by ineligible voters ― something officials largely attributed to ignorance about the law.
Rick Hasen, an elections law expert and professor at the University of California, Irvine, suggested politics played into the decision not to charge the woman, whose race was not revealed. In February, a Texas woman who is a legal permanent resident was sentenced to eight years in prison and likely deportation to Mexico for illegally voting. Her lawyer said she didn't know she was ineligible.
But in his statement, Learner denied that politics had influenced his decision.
"It makes no difference who the vote was cast for," he said. "This office consistently demonstrates compassion in dealing with first-time, non-violent offenders."
Critics of voter ID laws argue that they are unnecessary and that they disproportionately make it more difficult for minorities, the poor and the elderly to vote. Trump has stoked fears about voter fraud, saying that millions voted illegally in the 2016 election.
Last year, a federal appeals court struck down North Carolina's voter ID law, ruling that it targeted "African Americans with almost surgical precision" and introduced "cures for problems that did not exist."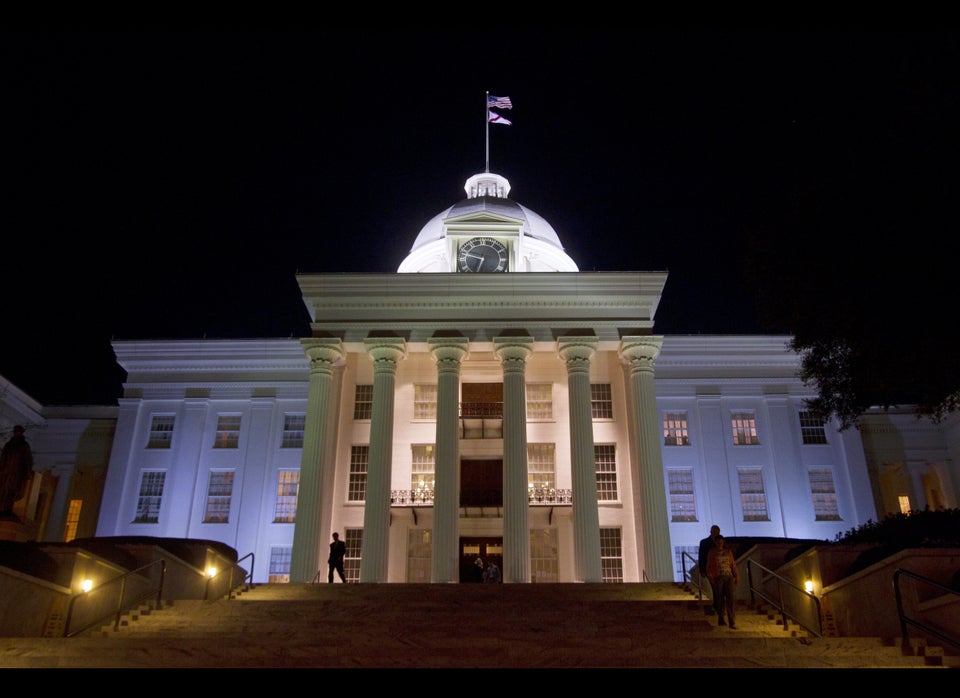 U.S. State Capitol Buildings