WASHINGTON -- The Obama administration will sue the state of North Carolina on Monday in an effort to block an array of voting restrictions passed by Republican officials this year, a source briefed on the Justice Department's plans told The Huffington Post.
The lawsuit, which will be filed on Monday and announced at a press conference featuring Attorney General Eric Holder, challenges four provisions of the voting law, known as House Bill 589 and signed by North Carolina Gov. Pat McCrory (R) last month. Voter advocates have criticized the law as one of the most restrictive voting measures passed since the civil rights era.
In addition to challenging the law's strict photo ID provisions, the lawsuit will seek to stop North Carolina from eliminating seven days of early voting, nixing same-day voter registration during the early voting period and prohibiting the counting of provisional ballots that are cast in the right county but the wrong precinct.
Holder will be joined at the press conference by Jocelyn Samuels, the acting assistant attorney general in charge of DOJ's Civil Rights Division, and all three North Carolina U.S. attorneys, the source said.
Before You Go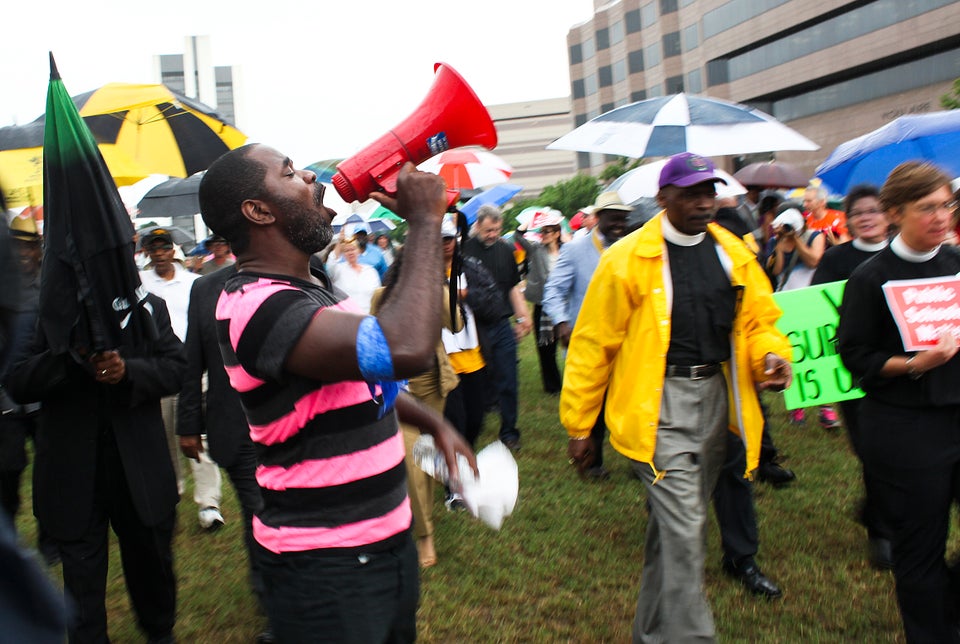 Moral Monday Protests
Popular in the Community