North Carolina Gov. Pat McCrory (R) was made the fool in late July, when he had to publicly admit he hadn't read part of a controversial voter identification bill that he planned to sign into law.
"I'm sorry, I haven't seen that part of the bill," McCrory told reporters, referring to a section that prohibits 16- and 17-year-olds from preregistering to vote.
"We young people have a serious leadership problem here in North Carolina," Kimrey said, accusing state lawmakers of wanting to "dismiss and belittle" young people.
She denounced the law's prohibition of preregistration for young teens and reminded fellow demonstrators of McCrory's July befuddlement. When Kimrey asked the governor to meet with her, she said he called her "a prop for liberal groups."
"I am not a prop," Kimrey said. "I am part of the new generation of suffragettes and I will not stand silent while laws are passed to reduce the amount of voter turnout by young people in my home state."
Kimrey vowed to bring back preregistration for young voters by the time she turns 16.
"Young people -- our state needs you," she said. "Our nation needs you. Pay attention. Find the issues that are important to you and take action."
Before You Go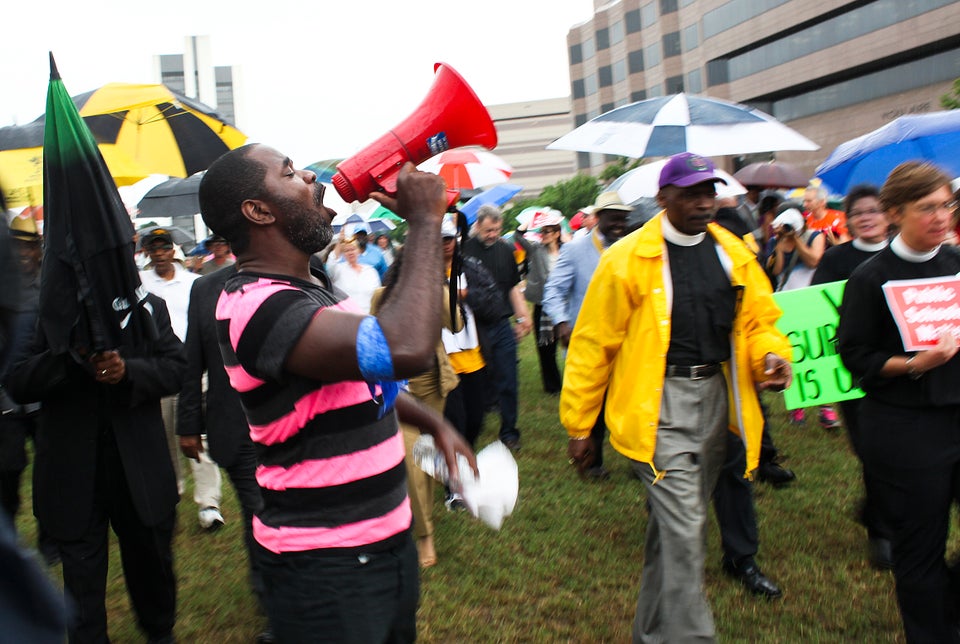 Moral Monday Protests
Popular in the Community