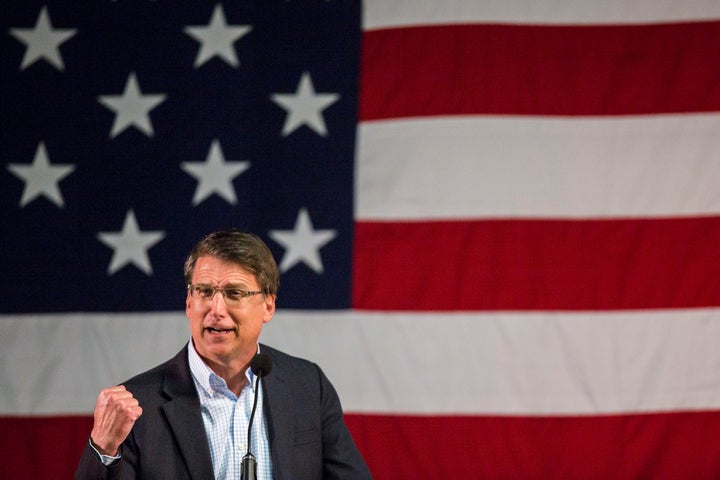 The state of North Carolina on Monday filed an emergency request with the Supreme Court so that it can enforce a broad set of voting restrictions that an appeals court in July called one of the worst "since the era of Jim Crow."
That ruling was significant because it found that North Carolina lawmakers purposefully targeted African-American voters, leading the court to invalidate the law in full ― including the voter ID provision and those restricting early voting, same-day voter registration and out-of-precinct voting.
North Carolina said that restoring some of these requirements will minimize confusion on Election Day.
"Maintaining the status quo ... and permitting this year's general election to proceed under the same rules as this year's primary election will avoid voter confusion and consequent incentive to remain away from the polls," the state's lawyer, Paul Clement, a former solicitor general who specializes in Supreme Court practice, wrote in the petition.
Notably, Clement didn't ask the high court to reinstate the provisions eliminating same-day voter registration and out-of-precinct voting ― which means that North Carolina voters who intend to rely on those measures will have them at their disposal on Nov. 8.
"This is a big win for plaintiffs" challenging the North Carolina law, wrote Richard Hasen, a law professor at the University of California, Irvine, who specializes in voting rights and election law.
But as Hasen noted, the timing of Monday's petition seems to belie its "emergency" nature, since the original ruling was issued 17 days ago and North Carolina Gov. Pat McCrory (R) had vowed to be more timely in asking the high court to intervene ― a delay that may tell the justices the state may not really be in a big rush.
In a statement, McCrory didn't address the delay but said the state's voter ID law remained "a model" among the states, and that allowing the ruling by the U.S. Court of Appeals for the 4th Circuit to keep it on hold will bring confusion at the polls.
But maybe the Fourth Circuit will have the last word. Days after the court's sweeping ruling striking down North Carolina's voting restrictions, the state reassured the court that it could comply with its mandate ahead of the election ― which the court saw as a sign that the state was ready to move on.
"Because of these assurances, we are confident that North Carolina can conduct the 2016 election in compliance with our injunction," the Fourth Circuit said earlier this month.
The state will need to convince at least five justices that its voting law is worth saving.
Popular in the Community