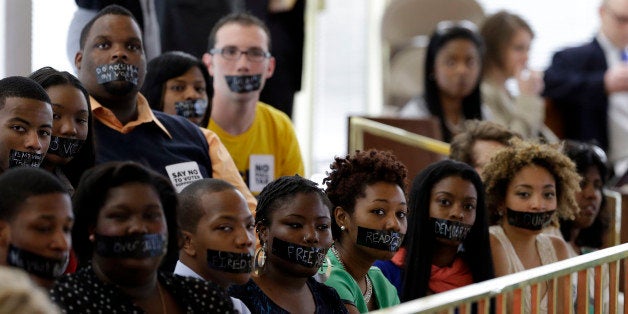 WASHINGTON -- The North Carolina General Assembly passed a bill on Thursday allowing voters who do not have government-issued photo identification to still vote in next year's elections by signing an affidavit and presenting alternate forms of ID.
The photo ID requirement was set to go in effect for 2016 under a larger elections bill passed by the GOP-controlled state legislature two years ago. The ID provision, along with other voting restrictions, will be challenged by civil rights groups in federal court starting July 13 in Winston-Salem.
The affidavit measure now heads to Republican Gov. Pat McCrory. Under the new measure, voters would be able to swear that they could not obtain an appropriate form of photo ID to vote due to factors like lack of transportation, work schedules and family responsibilities. Voters would instead present an alternate form of identification, the last four digits of their Social Security number and date of birth.
The initial voter ID law from 2013 allowed low-income voters to get a free identity card from the state Division of Motor Vehicles. The law was considered one of the nation's strictest voter ID bills in that it didn't allow for public employee IDs or student IDs from state universities. By the state's own calculation, more than 300,000 registered voters lacked the law's acceptable forms of ID.
Civil rights advocates have also objected to the state's cuts to early voting, elimination of same-day registration and discounting of valid votes cast outside a voter's assigned precinct. The state also eliminated preregistration for 16- and 17-year-olds and abolished straight-ticket voting.
Republicans argue that such voting restrictions protect against voter fraud, while voting rights advocates and Democrats say such fraud is nearly nonexistent. Those opposed to voter ID laws also say low-income voters, seniors, students and those with disabilities can be disenfranchised by these policies, even if free IDs are provided, given the cost of taking time off work to go to the DMV or the challenges of tracking down missing birth certificates.
The Southern Coalition for Social Justice, a civil rights group that has contributed to the legal assault against the state's voting restrictions, said in a press release following the vote that though the legislature had "capitulated" with the voter ID modification Thursday, the overall bill still made it harder for North Carolinians to vote.
"These changes not only add to the already long lines at polling places and the administrative burden placed on election officials, but they also disenfranchise qualified North Carolina voters who for valid reasons are unable to obtain photo identification or make multiple trips to government agencies in order to exercise their constitutional right to vote," the group said in the release. "Although today's changes are a step in the right direction for North Carolina voters, obstacles to voting remain."
Republicans called the new measure "a failsafe" for impacted voters, so no North Carolinian would experience impediments to accessing the ballot box. But according to local news outlet WRAL, Democratic legislators were frustrated that the new provision allowing for affidavits was only happening now, rather than in 2013 when they voiced their initial objections to the package of voting restrictions.
"One of the reasons that we put a two-year delay in the photo ID provision is so that we could get some feedback," Senate President Pro Tem Phil Berger (R) said. "What that provision represents is some of the feedback to try to make sure that everyone who is eligible to vote has an opportunity to not only cast their vote but have their vote counted."
A report from Democracy North Carolina released this week estimated that the voting restrictions reduced turnout by at least 30,000 voters in the 2014 election. In analyzing provisional ballots cast during the election, the group concluded that ballots that were rejected were disproportionately cast by black voters.
Civil rights groups like the North Carolina chapter of the NAACP haven't stopped drawing attention to the impact of the voting restrictions; 10 activists were arrested on Wednesday evening protesting the 2013 bill. It remains to be seen how this modification to the voter ID law will affect litigation next month, given that civil rights groups are suing over the entire package of voting restrictions.
Before You Go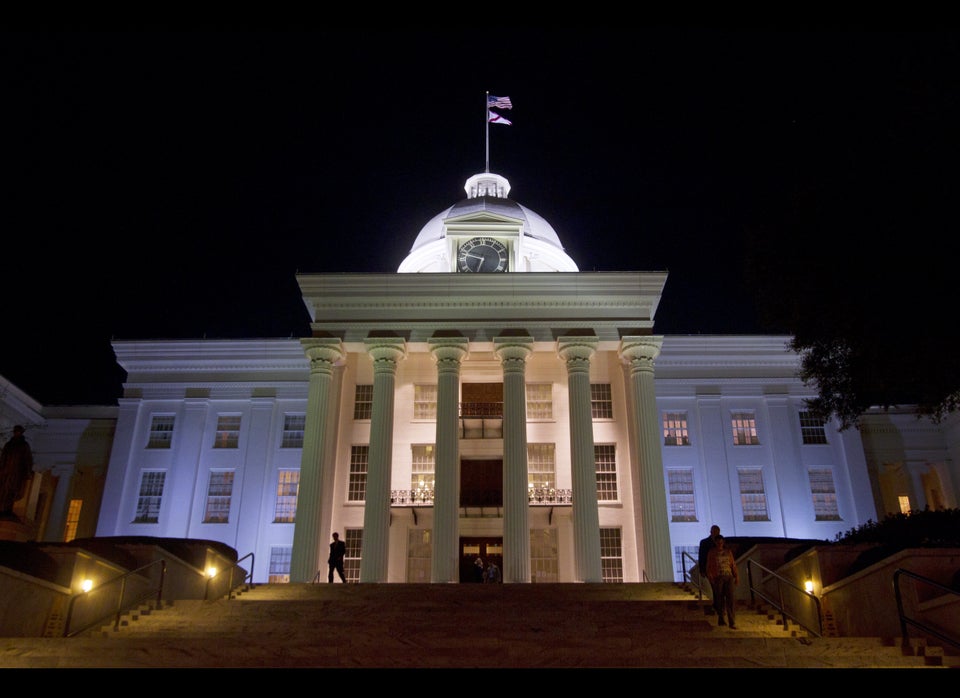 U.S. State Capitol Buildings
Popular in the Community