In the run-up to the 2012 presidential election, reports of harassment and intimidation at the polls were so rampant in North Carolina that the state's top election official was obliged to send a memo to his employees reminding them that they could call police if necessary.

Now, as North Carolina's governor prepares to sign one of the most restrictive election bills in the nation, civil-rights advocates and election officials in the state expect to see a rise in what they call voter intimidation.

The law, which North Carolina Gov. Pat McCrory is expected to sign any day, would allow political parties to send 10 roving "observers" from precinct to precinct on voting days, and it would authorize citizens to challenge the legality of votes cast in the county where the challenger lives. (Under the current law, you can only challenge a vote cast by someone living in your precinct.)

Supporters contend that the law will help observers catch people in the act of fraud, but critics point out that evidence of this type of fraud is scarce. They insist that the real goal is to intimidate Democratic-leaning black voters, some of whom may remember the threats and assaults that swept the South in the late 1960s, after the 1965 Voting Rights Act toppled the official barriers blacks had faced at the polls.

"In my mind, the only reason the change is occurring is to have a harmful impact on eligible voters who are trying to exercise their constitutional right," said Bob Phillips, the director of Common Cause North Carolina, a progressive group.
"We have hundreds of precincts located in all the communities across our state, and now you're going to be introducing outside observers who are not residents of those precincts and who are really are up to, in my opinion, intimidation."

In addition to boosting the presence of poll observers, the law would require every voter to display specific forms of government-issued identification, which minorities and low-income people disproportionately lack. It would also cut back on the hours allotted for early voting, prohibit people from registering on the same day that they vote, and cancel a popular program to register high-school students -- practices that have boosted electoral participation among young and black voters and may have helped President Barack Obama carry the state in 2008.
The state's Republican-dominated Legislature passed the law in July, despite scant evidence of voter impersonation fraud in North Carolina (or in any other state). In a statement, Phil Berger, the leader of the State Senate, said the bill "restores clarity, transparency and confidence in the voting process. It curtails the questions of voter fraud by folks on both sides of the aisle and helps ensure every candidate wins or loses on his or her own merits."
In recent years, more than 30 states around the country have passed laws requiring voters to show ID. North Carolina would become one of at least three states to allow behavior by poll watchers or poll observers that could threaten voting rights, according to a report by the progressive groups Demos and Common Cause.
Even among the voter laws in other states, North Carolina's stands apart. Mainstream election experts have panned the proposal, calling it the most sweeping anti-voter law in the country.
For Jay Delancy, though, it doesn't go far enough. Delancy, a retired Air Force office and the head of a group called the Voter Integrity Project of North Carolina, is one of the state's best-known activists in the campaign against fraud and a proponent of even stricter election rules, like ending early voting altogether. Last year, he repeatedly challenged the validity of the state's voter rolls, at one point claiming that nearly 30,000 registered North Carolina's voters were actually names of deceased people.

A state investigation eventually undermined this claim, and Delancy now admits that concerns about counting dead people as voters are "greatly exaggerated." But he remains adamant that voter fraud is pervasive, and although he has little evidence to back this up, he hopes the new rules will make it easier for groups like his to catch people cheating at the polls.
He plans to train people to act as observers, a strategy modeled on True the Vote, a national tea party-affiliated organization that has stirred up controversy by sending observers into African-American districts in recent years. "We need to safeguard the ballot box, just like banks," Delancy says.

According to one state election official, however, the expected influx of observers could have the opposite effect.

"You're going to have more observers than you have actual workers," said Gary Sims, deputy director of the Wake County Board of Elections. "Some of our polling places are very small. I don't know how we're going to fit 15, 16 people in there. We're not going to have enough poll workers to make sure observers are following the law."
During last year's early voting period, there were reports of official poll observers and campaign workers interrogating and harassing voters, hovering over them as they voted and getting into shouting matches with each other. The state board of elections sent out a memo reminding employees that they were obliged to "prevent and stop improper practices and attempts to obstruct, intimidate, or interfere with any person in registering or voting."
Now that job could get harder, election officials say. Some worry that the increased presence of observers could overwhelm poll workers, contributing to long lines and effectively discouraging people from voting.

"How do you police people?" asked Sims. "We're not in the police business."

If the bill is signed, Delancy and his allies in North Carolina will owe its success in part to the United States Supreme Court's decision in June on the Voting Rights Act, which cleared the way for North Carolina and other Southern states to pass restrictive voter laws that the federal government could have previously prohibited. In the landmark case, a 5-4 majority ruled that areas with histories of extensive discrimination, including 40 counties in North Carolina, no longer needed to submit their electoral policies to the federal government for approval.

In the majority opinion, Chief Justice John Roberts argued that the South has changed so dramatically since the Voting Rights Act was passed almost half a century ago that the need for special federal oversight has been eliminated. Civil-rights advocates tend to agree that things have improved since the '60s. Yet they see the furor over voter fraud as a thinly veiled attempt to roll back those changes.
"What we've seen recently are efforts by Republicans in largely non-white communities to go in and systematically challenge ballots," said Kareem Crayton, a law professor at the University of North Carolina. "Maybe people in these communities aren't familiar with the process of voting, or aren't entirely clear what their rights are, and in the face of people telling them 'if you vote illegally or inconsistently with the rules you can be challenged in court under a felony conviction', that can be intimidating."

In a recent interview, Delancy dismissed the suggestion that his crusade against fraud and the voter-suppression tactics of the Jim Crow era are in any way alike.
No one in today's North Carolina needs to worry about "dogs and fire hoses and all that," he said. "It's laughable."
Then he corrected himself: "It's really not laughable. It's tragic. I think in the end, as I tell every black activists who will dare to have a civil conversation with me, we are not who you say we are. What I care about is open and honest elections."
Before You Go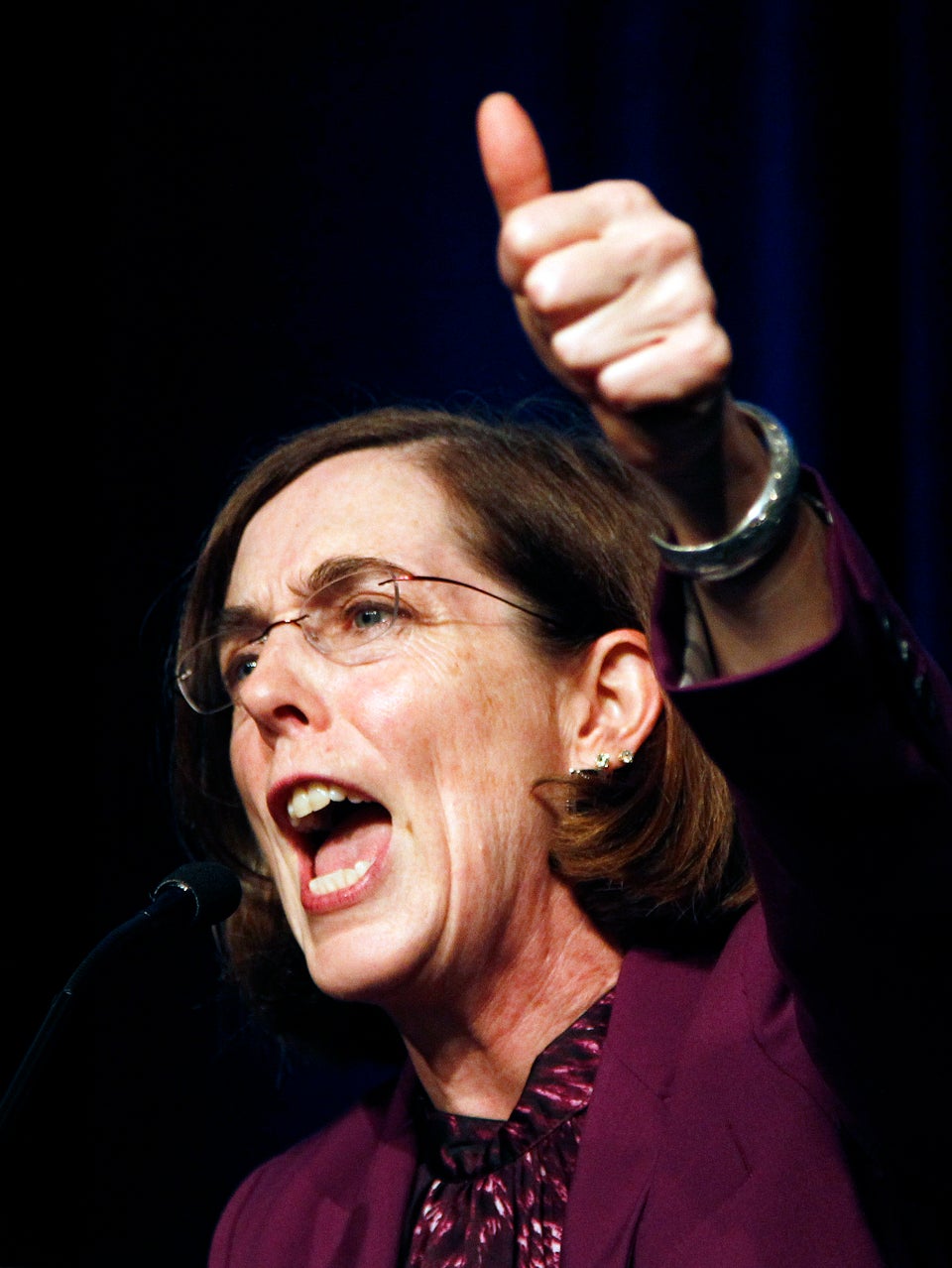 Female Governors: Past And Present
Popular in the Community