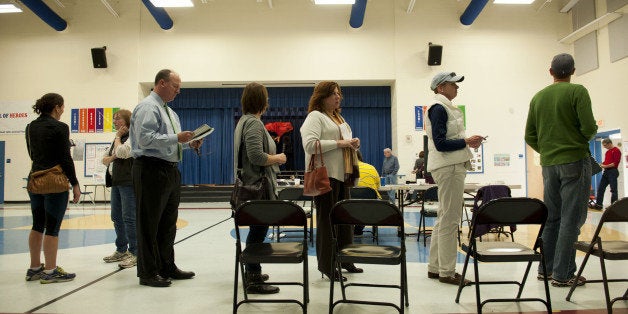 WASHINGTON -- A slate of civil rights groups put North Carolina on notice Monday, writing in a pre-litigation letter that the state must meet its voter registration obligations or risk a lawsuit.
The letter alleges that the state's motor vehicle and public assistance agencies are violating legal requirements set out in the National Voter Registration Act (NVRA) to provide voter registration services to citizens and transmit registration information to election officials.
The legislation, signed in 1993 by former President Bill Clinton and commonly referred to as the "motor voter" law, delineates that state motor vehicle agencies must provide voter registration services whenever a person applies for, renews or changes his or her address on a driver's license or government-issued identification card. It also requires public assistance, disability and military recruiting offices to facilitate voter registration.
In a previous letter from May, the groups noted that the number of voter registrations originating from public assistance agencies dropped 66 percent from 2011 to 2014, from 42,988 applications to 13,340. The groups said that field investigations at state Department of Health and Human Services offices revealed that three-quarters of interviewees said they did not receive any sort of verbal or written opportunity to register.
Therefore, the civil rights groups say, the North Carolina DMV "systematically fails to transmit voter registration applications to elections officials within the time limits required by the NVRA when consumers indicate a desire to register."
The drop in applications processed corresponds with the tenure of Republican Gov. Pat McCrory, who took office in January of 2013. His administration has said the decline is unintentional, and may be procedural in nature.
Complaints about state voter registration processes are relatively common and have cropped up in other locations this year. Both Texas and California have recently been accused of being non-compliant with the NVRA. In 2014, the Presidential Commission on Election Administration called the NVRA "the election statute most often ignored" and said "the low level of participation by DMVs leaves no doubt that motor voter is not working as intended."
The letter to the North Carolina agencies cites the example of Sherry Denise Holverson, a North Carolina resident who switched counties in 2014. In June, she visited a DMV office to update the address on her driver's license and asked to have that change reflected on her voter registration information. But when she went to vote early in October, she was told there was no record of her registration. Holverson was forced to cast a provisional ballot, which was not ultimately counted.
The NVRA requires that unless a person opts out, driver's license address changes automatically serve as requests to update voter registration. So in the case of Holverson, her voter registration record should have had her new address.
It appears that public officials in North Carolina are aware that there is a disconnect between what the NVRA dictates and what their counties are doing. For instance, a public records request revealed that Gary Sims, the deputy director of the Wake County Board of Elections, emailed the state's Board of Elections to bring attention to an incident concerning the daughter of the chief justice of the state Supreme Court, who found she was unable to vote in October.
"We have seen this over and over and over again," he wrote. "DMV needs to address their issues. They simply do not get their roll [sic] in registration and this results in a lot of provisionals."
According to the letter from the rights' groups, information provided in response to records requests also revealed that in more than half of North Carolina's counties, voters who were forced to cast provisional ballots last year because their names did not appear on rolls had previously registered to vote or updated their voter registration information at the DMV.
The groups are demanding that the state come up with procedures to ensure that North Carolinians are able to vote after submitting an application or updating their registration. In the letter, they write that they "will have no alternative but to initiate litigation" in 90 days if no state action is taken.
"It's been overwhelming, the last few months, the number of people we've interacted with where the DMV has just failed," said Allison Riggs, a staff attorney with the Southern Coalition for Social Justice, which signed the notice. "It's not like we're dying to sue the state, we'd like to work towards a solution that works for everyone. But if we need to litigate to get a better outcome, we will."
Some of the problems with NVRA compliance result from an inconsistent collection of data. A 2014 report from the Pew Charitable Trusts, for instance, wasn't able to compare all the states covered by the law because data is so barren.
"Results show that almost none of the states covered by the law can document the degree to which their motor vehicle agencies are offering citizens the opportunity to register to vote or update their registrations," the report read. It found that motor vehicle agencies, in the absence of enforcement of the law, "have seen little reason to allocate scarce time and money" to meeting their voter registration responsibilities. Data systems between state agencies are often incompatible, and citizens are frequently unaware they should be offered the opportunity to register when they interact with state agencies.
Voting rights advocates in North Carolina are also concerned that voting restrictions signed by McCrory in 2013 are exacerbating registration issues. The Republican-controlled legislature repealed same-day registration, shortened the early voting period and added a government-issued photo identification requirement to vote, which will be in effect for 2016's election unless it is overturned in court.
"When we had same-day registration we were able to fix DMV problems -- as long as someone went to vote during early voting, it didn't matter if the DMV screwed up," Riggs said. "Now, the DMV screwup is being felt even more."
Joshua Lawson, a spokesman for the state's Board of Elections, said the agency is meeting with the state DMV Wednesday to identify areas that are allegedly non-compliant under the NVRA.
"We're of course taking it seriously and we welcome the participation of civic organizations like this, to highlight areas where North Carolina could come into compliance," he said. "If there is an issue of non-compliance, then we look forward to making it more convenient for folks to get registered."
Before You Go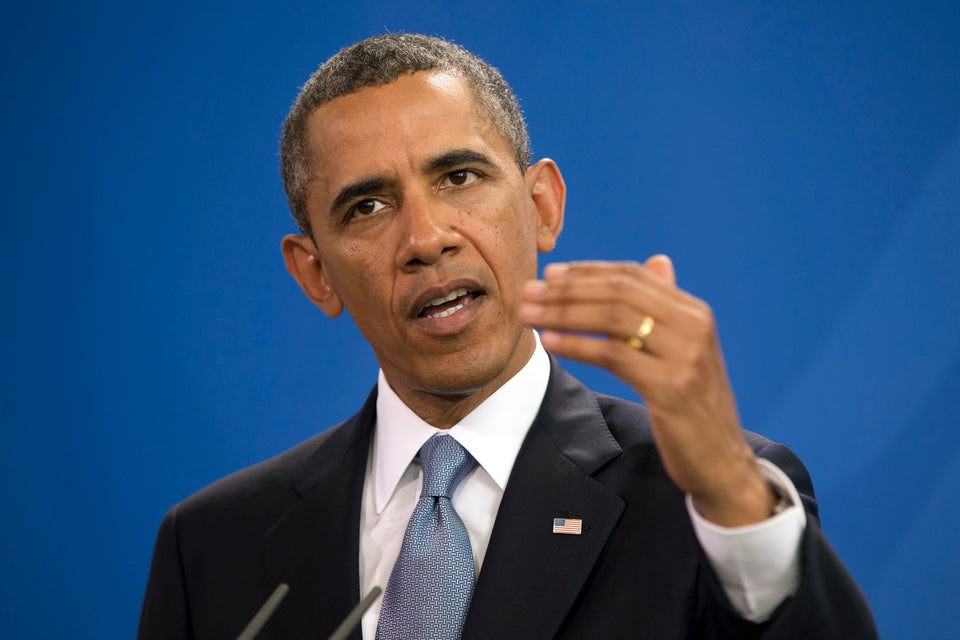 Politicians React To Voting Rights Act Ruling
Popular in the Community