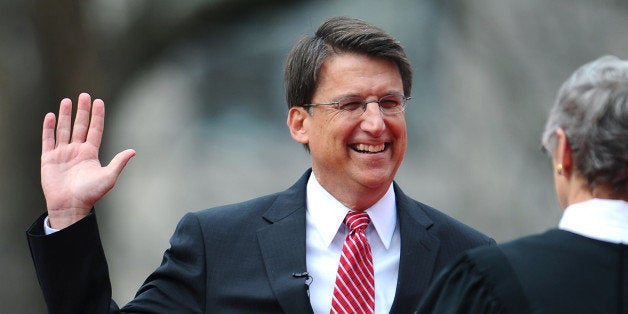 WASHINGTON -- Any race-related emails that North Carolina Republicans may have sent in connection with the voter restrictions they passed last summer could soon be public, thanks to a ruling by a federal judge.
The sweeping law requires voters to show certain forms of photo identification, eliminates same-day registration and reduces early voting -- all measures which voting rights advocates say are intended to make it harder for Democratic-leaning minorities to vote.
The emails sent by legislators are crucial to proving racial motivations played some role in the legislation.
North Carolina wanted to keep legislator emails secret. But U.S. Magistrate Judge Joi Elizabeth Peake ruled Thursday that the state couldn't withhold all the emails. She did, however, say that North Carolina might be able to argue that emails only between legislators and their staffers could be kept private.
Of course, if legislators have nothing to hide about the motivations for passing the restrictive laws, they can individually waive their legislative immunity, as Peake noted.
Voting rights advocates welcomed the judge's decision.
"North Carolinians have a right to know what motivated their lawmakers to make it harder for them to vote," Dale Ho, director of the ACLU's Voting Rights Project, said in a statement. "Legislators should not be shrouding their intentions in secrecy. The people deserve better."
In previous voting rights cases, legislator emails have demonstrated racial motivations. A legislator in South Carolina replied "Amen" when a constituent compared black voters to a "swarm of bees going after a watermelon," while in Texas, a Republican member of Congress acknowledged wanting to move a country club from a heavily Hispanic district into his own, in order to increase the number of white voters.
Calling all HuffPost superfans!
Sign up for membership to become a founding member and help shape HuffPost's next chapter
BEFORE YOU GO
PHOTO GALLERY
Connect The Dots On Climate Change