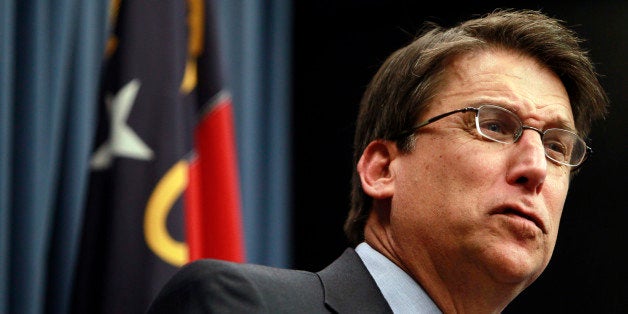 RALEIGH -- One of the longstanding arguments against voter ID laws has been that there is no history of significant elections fraud.
But advocates of North Carolina's new elections law have been making their way across the state to county elections boards to try to make the case that fraud has existed but has been inadequately investigated.
Such allegations have been lodged in Pembroke, a Robeson County town, where the state Board of Elections recently found so many "irregularities" in the November municipal elections that a new vote was ordered and a probe called for by the local district attorney.
There also is an effort underway by the Republican-led board in Forsyth County to push out the elections director, an endeavor being fought by the director and one board member. A ruling from the state elections director could come any day.
The claims and questions come as county elections boards are adjusting to sweeping leadership changes made in 2012 after Republicans won control of the governor's office after two decades of Democratic rule.
The assertions also come as lawsuits in federal and state court challenge the constitutionality of new voting measures pushed through in 2012 by Republicans dominating both chambers of the General Assembly and governor's office in North Carolina for the first time in more than a century.
NAACP: New laws discriminatory
Last week, the state NAACP and other groups amended their complaints in federal court to charge that new voting measures discriminate against Latinos in addition to African-Americans.
The organizations also contend that scrapping a popular program through which 16- and 17-year-olds could pre-register to vote was racially discriminatory because nonwhites had benefited more than whites.
Republicans who pushed for the new voting measures describe the cases being aired at county elections boards as evidence of need for a voter ID provision scheduled to take effect in 2016.
Critics of voter ID regulations argue that even if fraud is proven -- and many question whether the allegations will bear such results -- existing law allowed for the claims to be detected, aired and investigated.
"If there's fraud, it needs to be stopped," said Bob Hall, executive director of Democracy North Carolina, an election advocacy group. "We have laws to protect against the things that people are saying has happened. It's not like new laws are needed to stop the practices they say are happening."
Hall said he hoped the county boards, many of which have shifted from Democratic to Republican control, "would park their partisanship and recognize that they're serving the public as a whole."
"I think the state board is trying to communicate that," Hall added.
Josh Howard, the state elections board chairman, was traveling out of state last week. Efforts to reach him were unsuccessful.
But in a September meeting last year, Howard was critical of the Watauga County board of elections for partisan squabbling at one of the local meetings that was recorded and posted on YouTube.
The county board had tried to make changes that Appalachian State University described as ones meant to squelch the under-30 vote, which often is more of a benefit to Democrats than Republicans.
Howard was critical of the salty language and questionable behavior at the Watauga meeting aired on social media.
"You guys have got to start getting along," Howard, the Republican at the helm of the state board, told the Watauga County elections board members at a state board meeting in Raleigh in the fall. "Y'all are all in this together, and we don't want to see you guys on YouTube again."
In Forsyth County, where the Republican majority is trying to force out Rob Coffman, the local elections director, a college campus in Winston-Salem is at the root of the complaint.
In a petition sent to the state Board of Elections in December, the Republican majority on the Forsyth County board cited problems with recounts for a Tobaccoville Village Council election and the handling of Winston-Salem University voter mailings as justifications for their requested action.
They also claim that Coffman, a Michigan native, made disparaging remarks to at least one board member and racially inappropriate remarks to a former employee.
One Forsyth County board member is calling for a suspension or something less punitive than job termination. The state elections director could decide any day what action, if any, is appropriate.
Coffman disputed many of the claims in a response to the state board.
Last week, though, he declined to comment and referred to his written response instead.
Court eyes lawmakers' emails
As the incidents at local county boards get scrutiny, state and national organizations are continuing their opposition and advocacy for the election measures adopted in the summer.
On Thursday, attorneys involved with the federal lawsuits had a telephone conference with U.S. District Court Magistrate Judge Joi Elizabeth Peake. Among the topics discussed was whether electronic messages and other information that lawmakers claim are privileged are public records.
The state NAACP and other organizations contend the information is public and they should have access to it as they hone their legal arguments against the changes.
Republican lawmakers have contended otherwise.
The judge had not posted a public order by the week's end on her decision.
(c)2014 The News & Observer (Raleigh, N.C.)
Distributed by MCT Information Services
Before You Go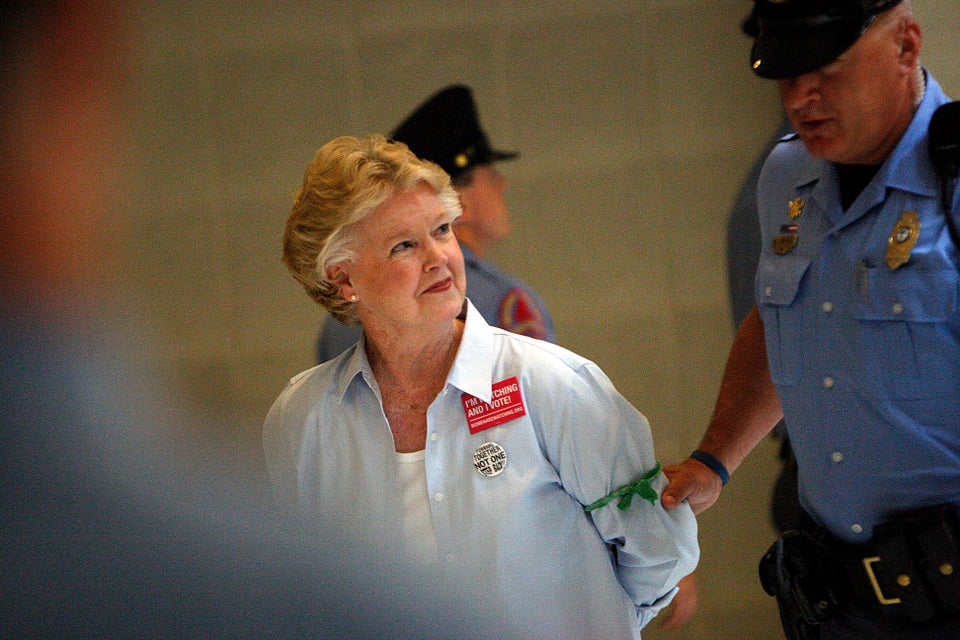 Moral Mondays Protests
Popular in the Community