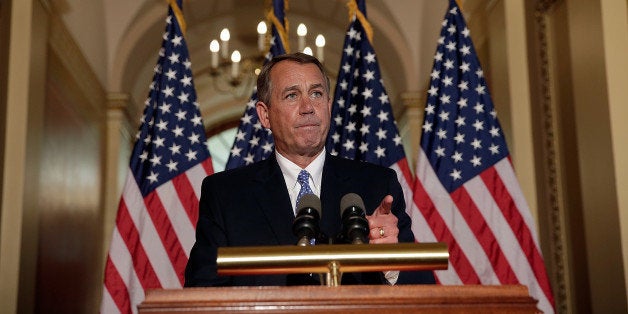 WASHINGTON -- Poor women enrolled in North Carolina's nutrition program for new moms won't be able to get food vouchers after Tuesday thanks to the federal government shutdown, the state's Department of Health and Human Services has announced.
Roughly 80 percent of the state's enrollees in the federal Special Supplemental Nutrition Program for Women, Infants and Children had already received their vouchers, the department said, and those benefits can still be redeemed at grocery stores for the rest of the month. But the remaining 20 percent of clients who haven't drawn their vouchers are apparently out of luck.
"Some of our most vulnerable citizens, pregnant and breastfeeding women, infants and young children, will be affected by the interruption of WIC services due to the federal shutdown," department head Aldona Wos said in the release.
The news was unexpected. Last week, several states had said they'd be unable to issue benefits thanks to the shutdown, but they recanted after the U.S. Department of Agriculture, which oversees the program, freed up $125 million in contingency funds. The National WIC Association, a nonprofit group that advocates for the program, announced that all states would be able to keep issuing vouchers through October.
"We believed that everyone had found their footing," Rev. Douglas Greenaway, director of the National WIC Association, said in an interview Tuesday after North Carolina's announcement. "This came as a surprise."
HuffPost readers: Affected by the partial WIC shutdown in North Carolina? Tell us about it -- email arthur@huffingtonpost.com. Please include your phone number if you're willing to be interviewed.
Nationally, the $7 billion WIC program serves 9 million moms and babies who qualify based on poverty and "nutrition risk," meaning they have a history of medical conditions or trouble following nutrition guidelines. North Carolina's WIC program has an annual budget of $205 million. It served 264,000 women, infants and children in September.
Republicans in the House of Representatives passed a measure to prop up WIC last week, alongside several other bills to fund programs highlighted in news stories about the government shutdown. The Obama administration and Democratic-led Senate have signaled their opposition to the bill, since they are instead holding out for legislation that funds the entire government.
UPDATE: 10/11, 11:30 a.m. -- North Carolina has reversed its decision to stop issuing new WIC vouchers because of the government shutdown. Read more here.