As Hurricane Florence approaches the North Carolina coastline, many people have wondered about the fate of the state's beloved wild horses.
But the horses are savvier than many people realize and should be able to take care of themselves, experts say.
"They're smarter than us," Meg Puckett, herd manager for the Corolla Wild Horses of the Currituck Outer Banks, told HuffPost.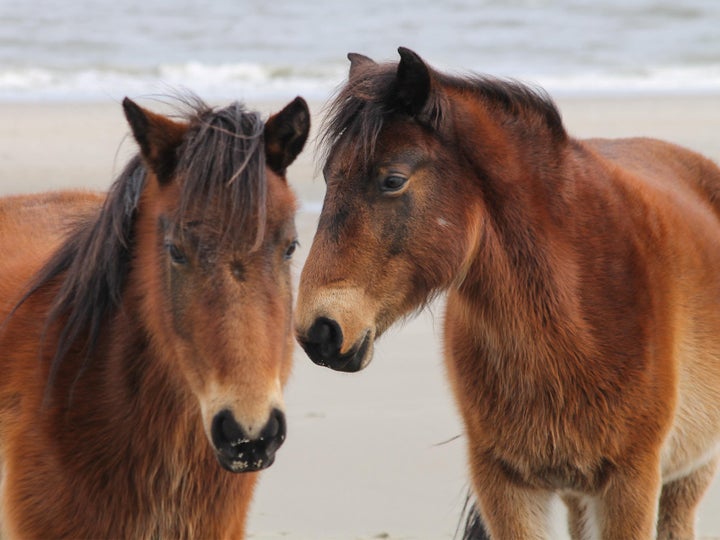 "They have really good instincts," Puckett said. "These horses have lived in this area for 500 years. We can already see now, they're starting to group together. They know where the high ground is. They know where to go."
There are other groups of wild horses in the state as well, but Puckett said it's extremely unlikely that anyone will try to round up and move them, either.
"They're wild. They're like deer," she said. "It would be like herding deer up."
She added that even if they wanted to evacuate the herd, it would be "near impossible" to actually corral all the horses. And holding them all captive in close proximity would likely lead to fighting and serious injuries, she said.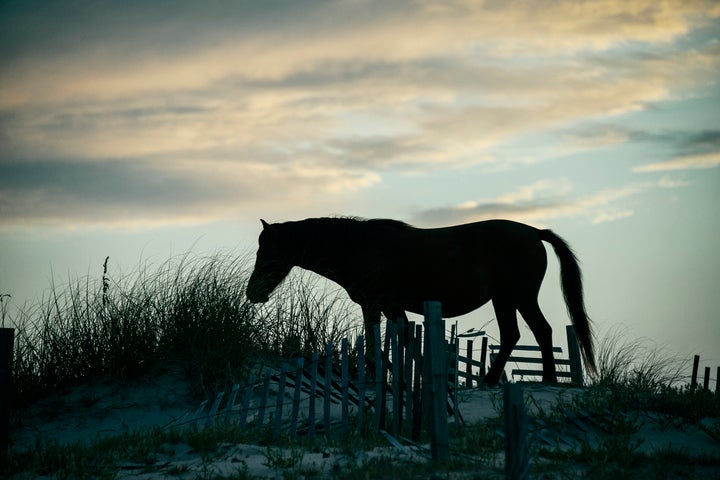 A spokesperson for the Foundation for Shackleford Horses ― a group dedicated to wild horses on North Carolina's Shackleford Banks ― told HuffPost those animals will also remain in place.
"They are wild, and they have survived on Shackleford Banks for generations," the rep said in a Facebook message. "They seek refuge in the dense maritime forest."
Puckett noted that people who work to protect the horses will still worry about how they'll fare during Hurricane Florence ― currently projected to hit the Carolinas as a Category 4 storm ― but they believe the best plan is to let them stay where they are.
"We're concerned, too," she said. "We also have a lot of faith in their instincts."
Support HuffPost
The Stakes Have Never Been Higher
Related
Popular in the Community