North Carolina is the only state in which a woman can't withdraw consent after sexual intercourse has already begun. But a state lawmaker is now trying to change that, sponsoring legislation that would upend a decades-old state Supreme Court ruling that determined it can't be rape if a woman offers her consent before penetration happens — no matter what her choice may be after that.
"North Carolina is the only state in the U.S. where no doesn't mean no," state Sen. Jeff Jackson (D-Mecklenburg) told The Fayetteville Observer this week. Jackson is the sponsor of Senate Bill 553, which states that a person who "continues to engage in intercourse after consent is withdrawn" can be charged with rape. The bill applies specifically to vaginal intercourse.
In 1977, Beverly Hester of North Carolina was on a first date when she was sexually assaulted. She later testified that she had willingly accompanied her date to a bedroom but that he had later "forced her to have intercourse with him even though she begged him not to," per a 2004 report in the Journal of Criminal Law and Criminology.
The state's Supreme Court ultimately ruled that Hester's date had not raped her. "If the actual penetration is accomplished with the woman's consent, the accused is not guilty of rape, although he may be guilty of another crime because of his subsequent actions," said the court decision.
That ruling has had devastating consequences to this day.
Jackson said state legislators "are hearing more and more about women who have been raped and are being denied justice because of this crazy loophole."
Amy Guy of Wake County is one of these victims. Guy told WCNC.com in an interview last month that her estranged husband had initially been charged with second-degree rape after continuing to have sex with her despite her pleas for him to stop. Jonathan Guy had showed up intoxicated at her apartment last year demanding sex, she said. She initially consented, but when he turned violent during the act, she begged him to stop — a plea that he ignored.
"I was devastated. I didn't understand how that could be because I knew I had been raped," Guy told the station. "I don't understand how the law can say that I wasn't."
This week, assault victim Aaliyah Palmer, 19, also came forward with her story. Like Guy, she says she had initially consented to have sex with a man but withdrew her consent when he turned violent.
The January assault happened at a party near Fort Bragg. "I said, 'You're hurting me. Stop,'" Palmer told the Observe, saying she repeated this demand several times, but he refused to stop.
Four soldiers who had been present at the party and who filmed Palmer's sexual assault were charged with "peeping Tom" counts. But the man who forced himself on her was not charged with any crime.
"It's really stupid," Palmer told the Observer, that a law allows the man to escape without consequences. "If I tell you no and you kept going, that's rape."
Palmer and Guy said they had come forward with their stories in the hopes that the law would be changed to protect victims of rape.
Jackson said, however, that his bill, titled "Revoke Consent for Intercourse," never got a hearing in the Senate and will likely be dead for the remainder of the two-year legislative session. But he told WRAL that he's undaunted and will continue to push similar bills "until the law is changed."
"There's no reason for this to be partisan," Jackson told the Observer. "It's about doing what's obviously right."
According to a report on Vice's Broadly site last month, North Carolina may be the only state that has "explicitly" determined that consent cannot be withdrawn once sex begins, but an overwhelming majority of states consider this a gray area. Only eight states, including California, Kansas, South Dakota and Maine, "affirmatively recognize that consent can be withdrawn at any time during intercourse," reports Broadly. Only one, Illinois, has codified this in law.
Before You Go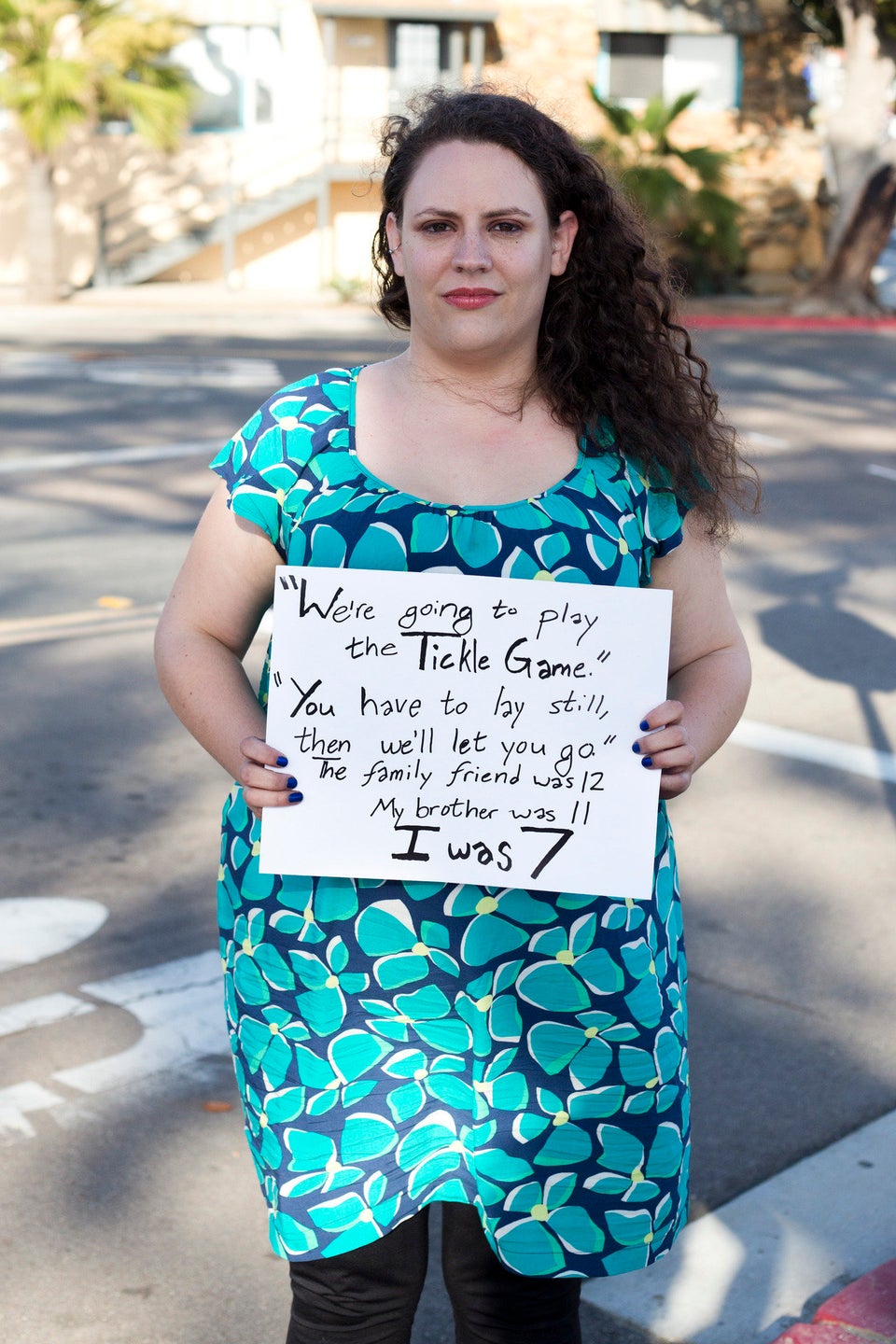 40 Powerful Images Of Surviving Sexual Assault
Popular in the Community