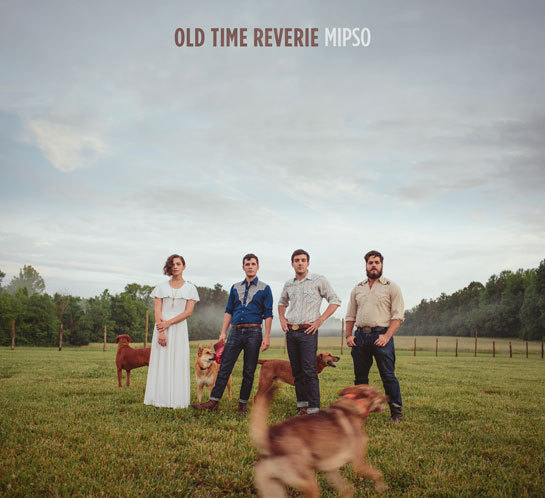 If you haven't had the chance to hear Mipso, the unique string band from Chapel Hill, North Carolina, perform live, you're in luck.
You can catch the quartet on Friday, Nov. 18, at the historic Rives Theatre in uptown Martinsville, Virginia, or Saturday, Nov. 19, at The Orange Peel in Asheville, North Carolina. You can also catch them in Minneapolis, Chicago, Wisconsin and Iowa before the end of the year.
The band spent 230 days on the road last year, says Joseph Terrell, who adds he thinks it is part of the secret to their success. "We do this in a grassroots way and we love the feeling of going to a new town and having some folks come to listen us. The Rives Theatre is a good example. It's a town we've not played in so it will be cool to see how it goes. Some of our best shows have been to small crowds in a new town and we have the best connection."
Fans can expect to hear some new tunes at Mipso's upcoming gigs including ones from the group's soon-to-be released new album, according to Terrell, who couldn't say exactly when the new album is coming out but most likely spring 2017.
Mipso first caught my attention at MerleFest two years ago when they performed at the Williams Center and later on the Cabin Stage in between headliners. They had me at the tune, "Carolina Calling."
The group earned that coveted spot thanks to mandolin player Terrell winning the annual Chris Austin Songwriting Contest the year before landing him in the same company as Gillian Welch and Abigail Washburn, just to name a few. I had another chance to hear them perform a full set at Rooster Walk Music and Arts Festival about six weeks later and I was hooked.
Mipso made its 2013 debut with "Dark Holler Pop," which quickly rose to No. 8 on Billboard's Bluegrass charts. Sharp said in a press release the success of the album surprised the members of the quartet, "We didn't know so many people would buy it and we definitely didn't know we were a bluegrass band."
The band's sophomore release, "Old Time Reverie," is produced by Andrew Marlin of Mandolin Orange, another Chapel Hill-based Americana group, and another one of my personal favorites. MO played The Rives last fall in support of their "Such Jubilee" album and it was easily one of the best shows that I have seen at the Rives in the years I have been a patron. But I digress.
Drawing inspiration up through layers of North Carolina soil, the members of Mipso embrace the present day while continuing to explore their local legacies on their new album, which was released via Robust Records in October 2015, according to a release.
Spawned from the ongoing renaissance currently enriching and expanding the traditional vocabularies of old time and bluegrass music, Mipso put time-honored tools to work on new terrain, with evocative, intoxicating results. Years of constant touring have tightened their attack, lending a new degree of authority and cohesion to their sound, while the addition of fiddler and vocalist Libby Rodenbough to the existing lineup of Jacob Sharp (guitar), Terrell (mandolin), and Wood Robinson (bass), has added new colors to an already rich palette.
"Old Time Reverie," the release says, reflects the quartet's continued musical and personal growth with their gripping and mature sophomore release. Its songs encompass and attempt to reconcile the contradictions of growing up in an evolving South, artfully careening from desperation to hope over the course of eleven atmospheric, engrossing original songs.
The songs of "Old Time Reverie" paint morally nuanced portraits of Mipso's complex and evolving native landscape. "By being on the road 200 days a year," Terrell explains in a release, "we've come to understand how we fit into this idea of the new South - not the south of old stereotypes, but a really intriguing, nuanced place that's educated and progressive, while also embracing its traditions."
While the instrumentation on the acclaimed "Dark Holler Pop," also produced Marlin, embraced North Carolina's bluegrass heritage head-on, "Old Time Reverie" finds Mipso shifting their focus away from bluegrass, introducing new instruments and textures to create a distinctly different sound. Clawhammer banjo out of 1920s early country music meets atmospheric electric organ (played by Josh Oliver of The Everybodyfields) more native to 1970s pop. Add imaginative songwriting and a group cohesion gained from two years of near constant touring, and the resulting sound is powerfully rhythmic, lyrically sharp, and woven with beautiful four-part harmonies.
Popular in the Community