By JAMES MacPHERSON, The Associated Press
BISMARCK, N.D. -- A federal judge on Monday temporarily blocked a new North Dakota law that bans abortion when a fetal heartbeat is detected – as early as six weeks into pregnancy, calling the law "clearly invalid and unconstitutional."
U.S. District Judge Daniel Hovland in Bismarck granted a temporary injunction Monday that blocks the Aug. 1 enactment of the law that abortion rights advocates call the most restrictive in the nation.
"There is no question that (the North Dakota law) is in direct contradiction to a litany of United States Supreme Court cases addressing restraints on abortion," Hovland wrote. " (It) is clearly an invalid and unconstitutional law based on the United States Supreme Court precedent in Roe v. Wade from 1973 ... and the progeny of cases that have followed."
"We have our job to do," Attorney General Wayne Stenehjem told The Associated Press. "We need to convince (Hovland) why the Legislature wanted to enact the law."
Stenehjem said the state will ask the court for a trial and already has hired an attorney to help argue the case.
New York-based Center for Reproductive Rights, which is representing the state's lone abortion clinic, Red River Women's Clinic in Fargo, filed the lawsuit in June after the law was passed this year by the North Dakota Legislature. It would outlaw the procedure as early as six weeks into pregnancy and before some women even know they are pregnant.
Abortion-rights advocates say the measures are an attempt to close North Dakota's lone abortion clinic. Supporters of the so-called fetal heartbeat measure, including Gov. Jack Dalrymple, have said it's a challenge the U.S. Supreme Court's 1973 Roe v. Wade ruling that legalized abortion up until a fetus is considered viable, usually at 22 to 24 weeks.
Janet Crepps, an attorney for the Center for Reproductive Rights, said the law banning abortions at six weeks "poses a very immediate threat to virtually all women seeking an abortion in North Dakota."
Red River director Tammi Kromenaker and Crepps said the six-week abortion ban would stop about 90 percent of abortions at the clinic.
"This ruling means that women won't have to rush in and make a decision," Kromenaker said of the injunction. "Now they have more time to talk to their loved one, their pastor – whoever they need to talk to – while weighing their decision to have an abortion."
Jeff Zent, a spokesman for Dalrymple, said the governor would not comment on the federal judge's ruling.
"It's our standing policy not to comment on litigation," he said.
The clinic's lawsuit also is challenging another new measure that would make North Dakota the only state to prohibit women from having an abortion because a fetus has a genetic defect, such as Down syndrome.
Kromenaker said the clinic wants that law overturned but didn't seek an immediate injunction to block it because abortions are not performed there for that reason.
The clinic is not challenging another new North Dakota law that would outlaw abortions after 20 weeks of pregnancy, based on the disputed premise that a fetus can feel pain by then. Texas Gov. Rick Perry last week signed into law a 20-week ban and other abortion restrictions for that state.
Kromenaker said the 20-week ban, which she believes is unconstitutional, does not apply to North Dakota because no abortions are performed at the clinic after 16 weeks.
Another measure would require a doctor who performs abortions to be a physician with hospital admitting privileges. A lawsuit challenging that law has been combined with another one challenging a 2011 North Dakota law that outlaws one of two drugs used in nonsurgical abortions. A state judge ruled last week that the 2011 law violates the state and U.S. constitutions. A judge hasn't yet issued a ruling on the new law requiring abortion doctors to have hospital admitting privileges.
Before You Go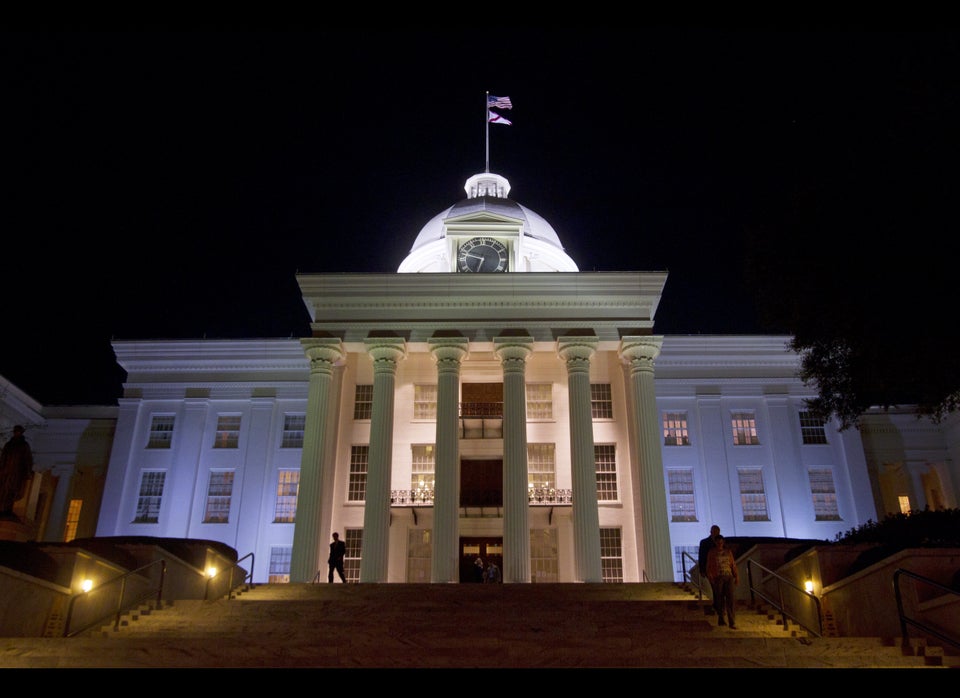 U.S. State Capitol Buildings
Popular in the Community