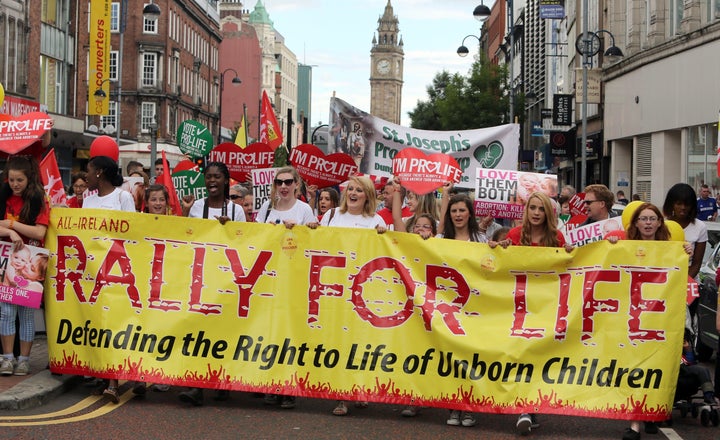 A U.S. appeals court on Wednesday permanently blocked a North Dakota law that banned most abortions once a fetal heartbeat can be detected, as early as six weeks after conception.
The court upheld a U.S. District Court judge's decision that blocked the 2013 law before it took effect, finding that it must follow U.S. Supreme Court precedent, which holds that states may not prohibit pre-viability abortions.
The 8th Circuit U.S. Court of Appeals judges also said there were "good reasons" for the Supreme Court to reevaluate its jurisprudence, citing medical and scientific advances that show the concept of viability is subject to change.
A legislative sponsor of the North Dakota law had said that 40 years of medical advancements should not be ignored, while opponents said a ban at six weeks would take effect before many women would know they were pregnant.
The law was challenged by North Dakota's only abortion clinic, the Red River Women's Clinic in Fargo, which was represented by the Center for Reproductive Rights and Bismarck attorney Thomas Dickson.
"Today's decision reaffirms that the U.S. Constitution protects women from the legislative attacks of politicians who would deny them their right to safely and legally end a pregnancy," Nancy Northup, president and chief executive of the Center for Reproductive Rights, said in a statement.
North Dakota was seeking a bench trial to present evidence that a fetus can survive for days with medical assistance even in the first trimester. A doctor for the state said in court papers that viability begins at conception because an embryo can be kept alive in a lab and inserted into a womb.
(Reporting by David Bailey in Minneapolis; Editing by Leslie Adler)
Calling all HuffPost superfans!
Sign up for membership to become a founding member and help shape HuffPost's next chapter